Check Out The 2021 Official Gift Guide of A Ballsy Sense of Tumor
Last year I started what I said I "hoped became a new holiday tradition." Two years in a row make a tradition, so mission accomplished. Just like last year, the following are all gift ideas that are jingle ball tested, Justin approved. They've done something to raise awareness of men's health or donated to the cause. Ho-ho-ho, let's see where this goes.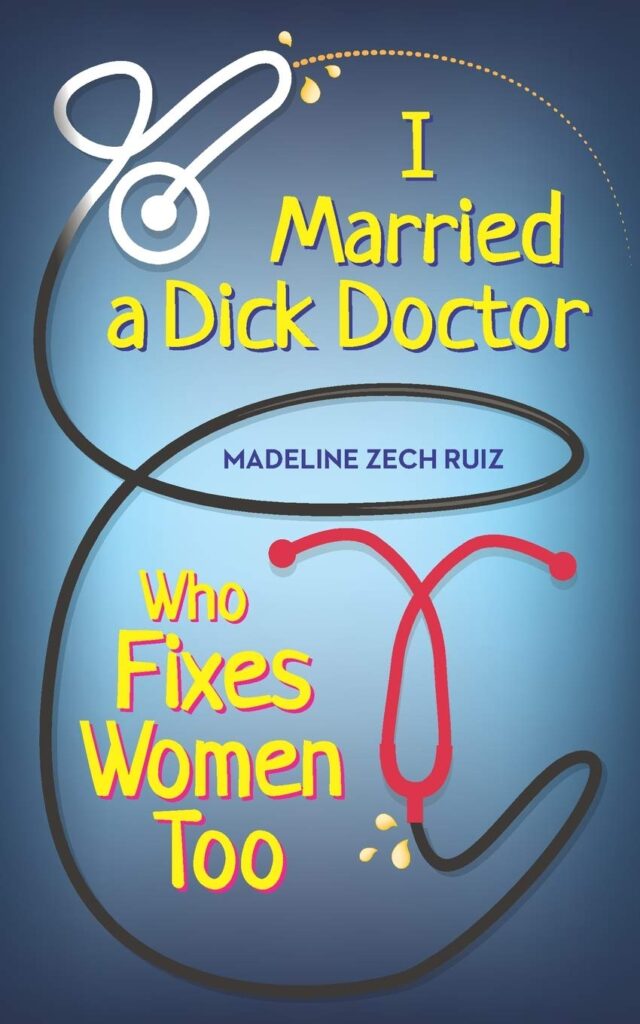 I Married a Dick Doctor, Who Fixes Women Too by Madeline Zech Ruiz was pitched to me as "an upbeat and educational approach to discussing the top 10 urological issues that affect both men and women—everything you wanted to know about human plumbing but were afraid to ask!" I blazed through the book and found it to be an apt description. It's clear that as the wife of a prominent reconstructive urologist husband, aka "The Dick Doctor," Madeline has become hugely passionate about all things urological.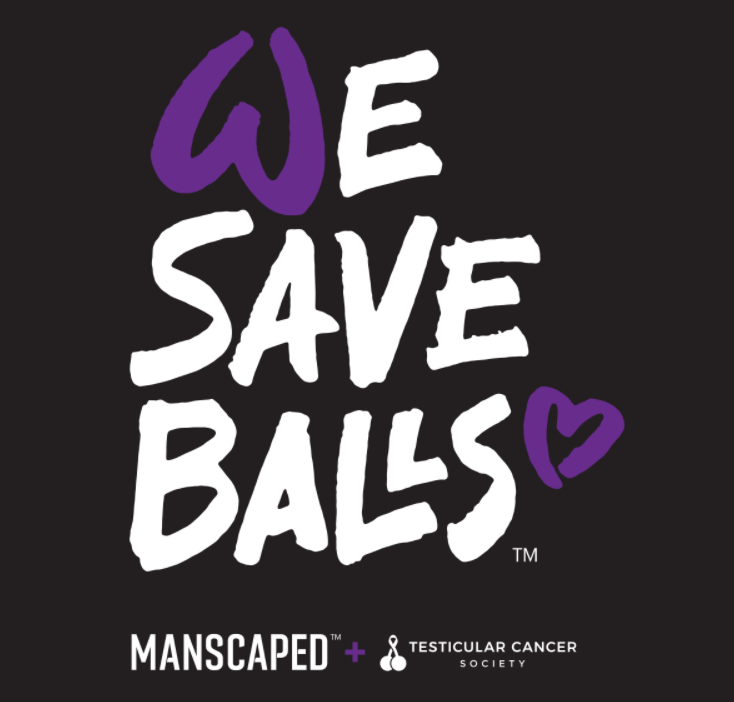 San Diego-based MANSCAPED™ is the first and leading brand dedicated to men's grooming and hygiene below-the-waist. The brand's bigger vision is to move men forward and elevate the male grooming industry on a global scale. MANSCAPED's premium line of innovative products and formulations helps unlock men's confidence and be the best versions of themselves.
They've got a partnership with the Testicular Cancer Society, showing me that they want to clean up all sorts of issues down below.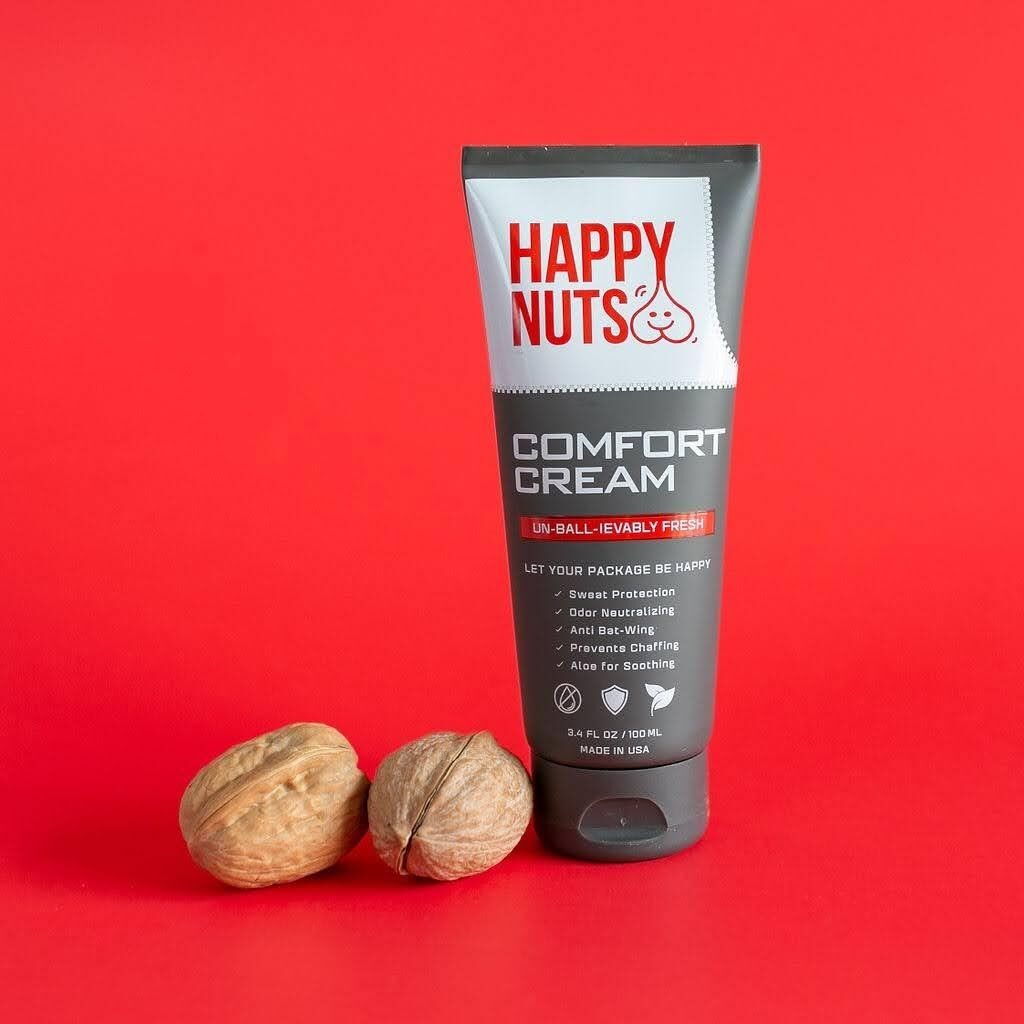 Happy Nuts Comfort Cream applies as a refreshing lotion, and quickly dries into a no-mess, silky-smooth powder layer. They've got all sorts of other products, but they're not just into the ball(s). Through their partnership with Prostate Cancer Institute at the National University of Ireland, they're helping to provide funding for scientific research to cure prostate cancer.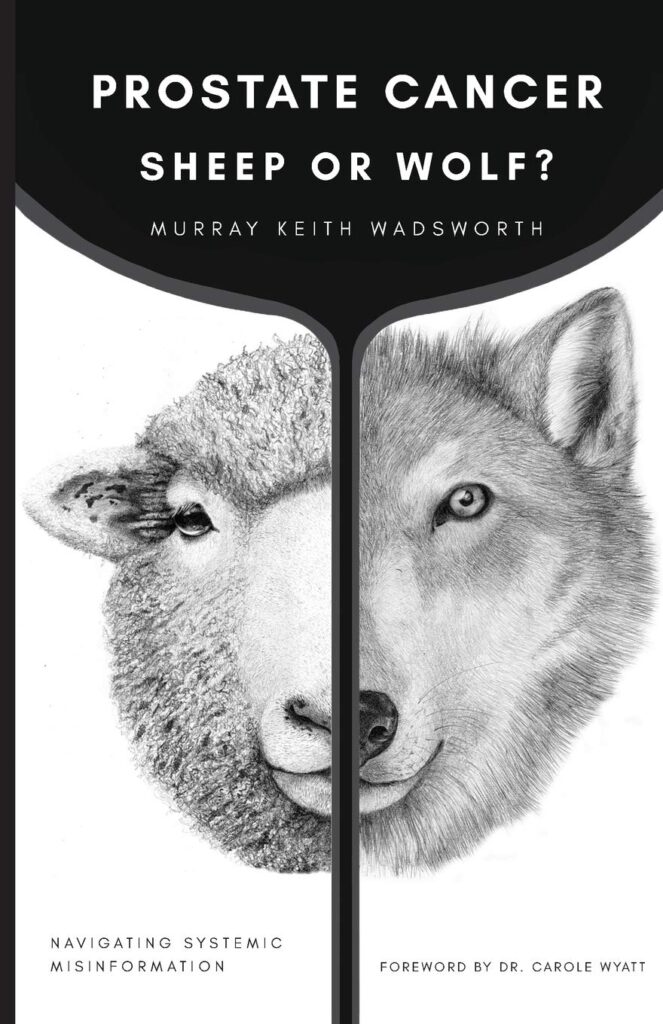 Murray Wadsworth is a self-described "fit and enthusiastic weekend triathlete who included regular checkups and annual screenings for prostate cancer in his overall health and wellness plan." At forty-seven years old, he had a prostate scare when a blood test showed elevated PSA levels. However, the biopsy came back clear, and his life went on.
A decade passed, and another blood screening again showed elevated PSA levels. Unlike the first benign one, this biopsy tested positive for cancer. Murray then underwent a number of treatments in both the US and abroad, and detailed his journey in his memoir, entitled Prostate Cancer: Sheep or Wolf?: Navigating Systemic Misinformation.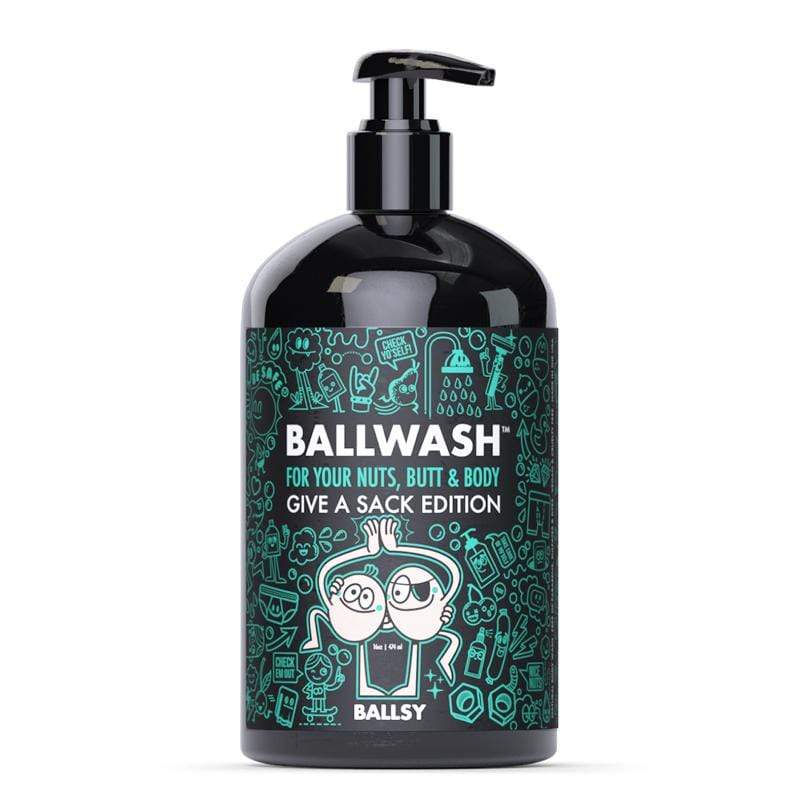 Ever needed a specific soap for your sack? Ballwash has got you covered. Incredibly, they have raised $75,000 for testicular cancer research and awareness for Movember through the sales of the Ballwash Give A Sack edition.
Outlaw Soaps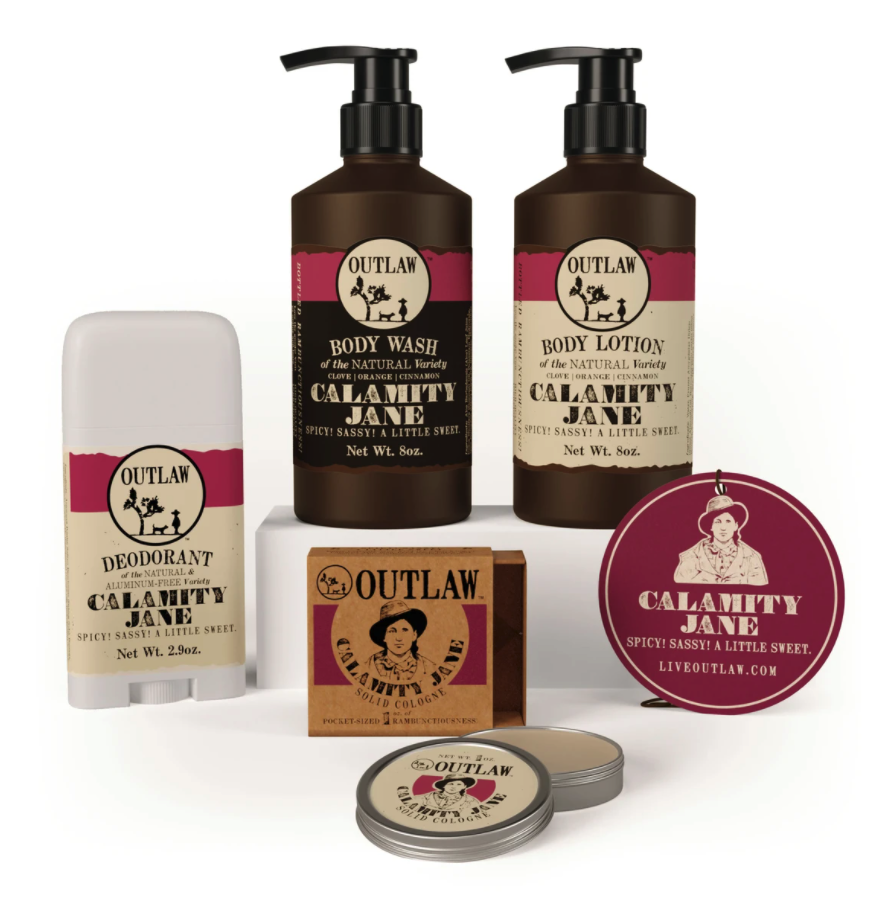 Since 2013, they've been "making products that make people happier, more productive, and healthier. And not just in some theoretical sense, either. There's actual science at work here. When you're surrounded by scents inspired by real life, you feel better."
They're new to me, but I'm rather partial to their Calamity Jane scent. They also donate to K9s for Warriors over the years, because they believe in their mission for both men and women. While that's not men's health specifically, it's still a cause I can get behind.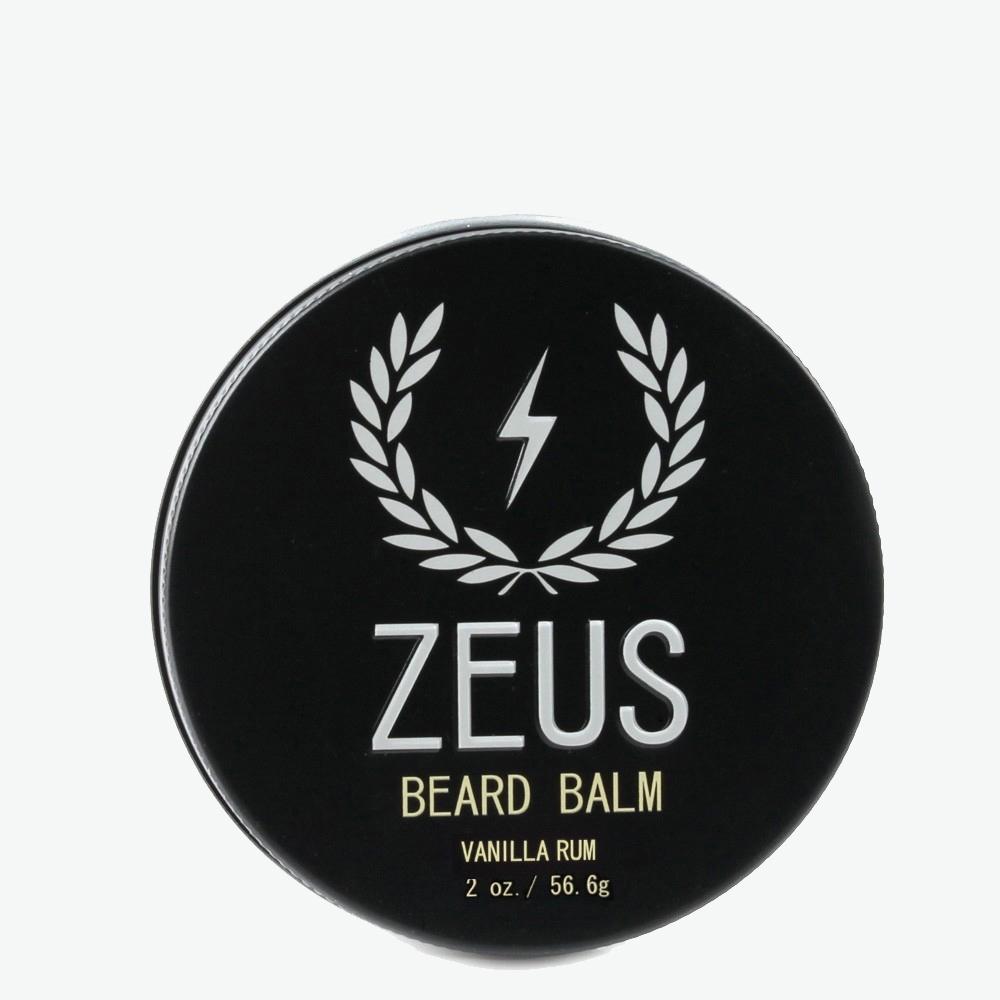 I've been working with Zeus for about three years now. Their products are all natural, smell great (I'm partial to the sandalwood scent), and a necessity for the bearded man.
They're also the real deal when it comes to men's health. They initially approached me for a collaboration on men's health, without even mentioning their products. Since then, we've partnered with them for various awareness campaigns, showing they really are gods when it comes to beard care and men's health.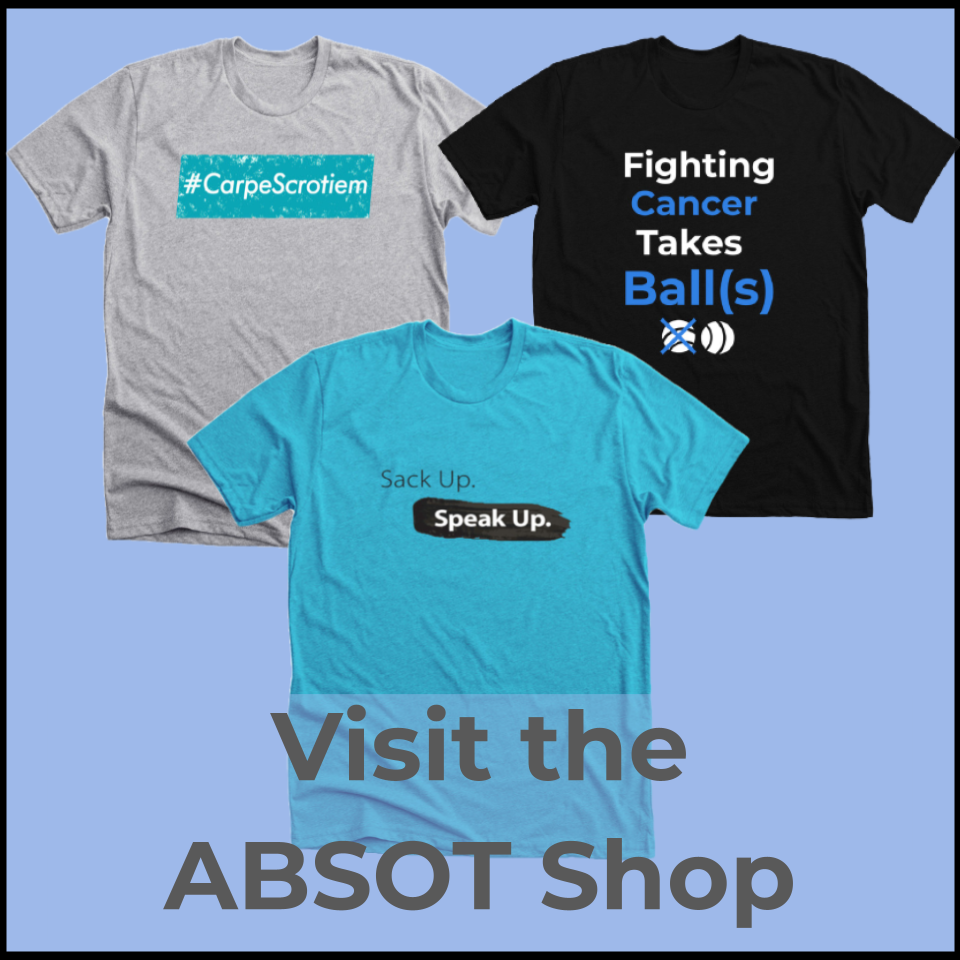 I said this last year, and I will probably include it next year too. While this is entirely self promotion, it is my website, so I can do this. I have a merchandise store which carries three designs in a variety of styles. We've got the original Carpe Scrotiem, the Sack Up. Speak Up, and new for 2021 – Fighting Cancer Takes Ball(s).
I own a "Sack Up. Speak Up" hoodie, and a white "Carpe Scrotiem" T-shirt, and my mom and sister each have a long-sleeved "Carpe Scrotiem" T-shirt. They are very comfortable and are a great conversation starter.
Running ABSOT is a side gig for me, and I refuse to accept money from companies that don't directly impact men's health causes. There are costs associated with supporting my mission, and this is one way I help defray those.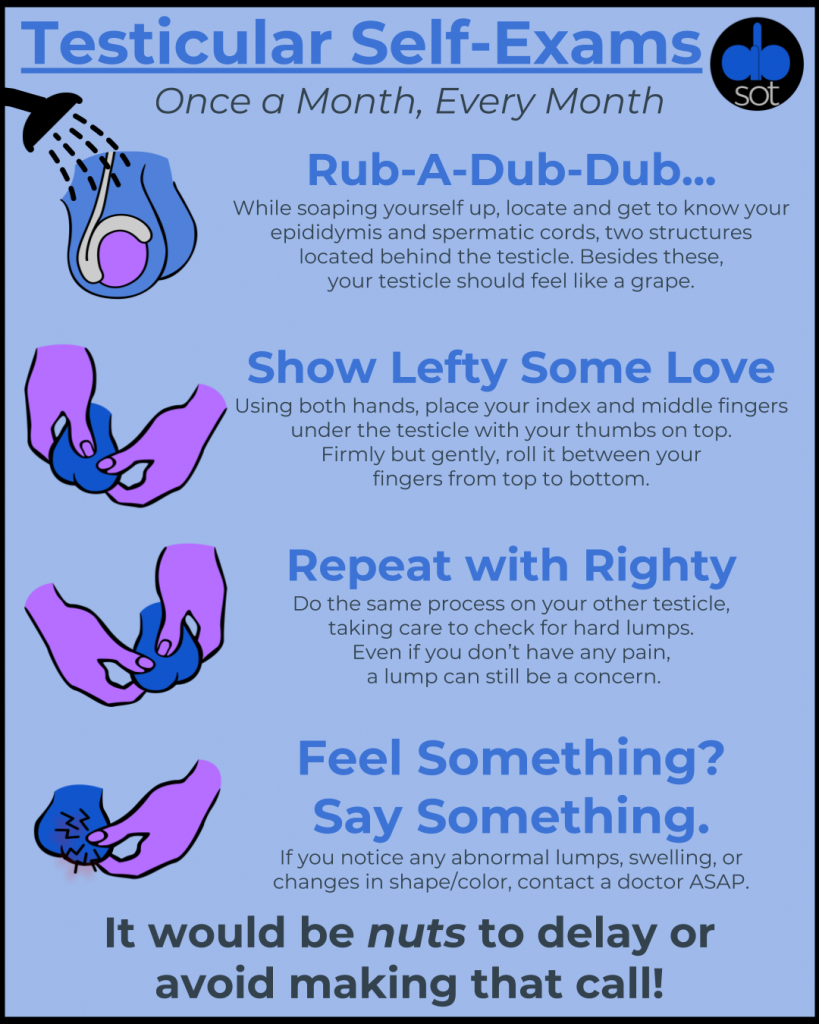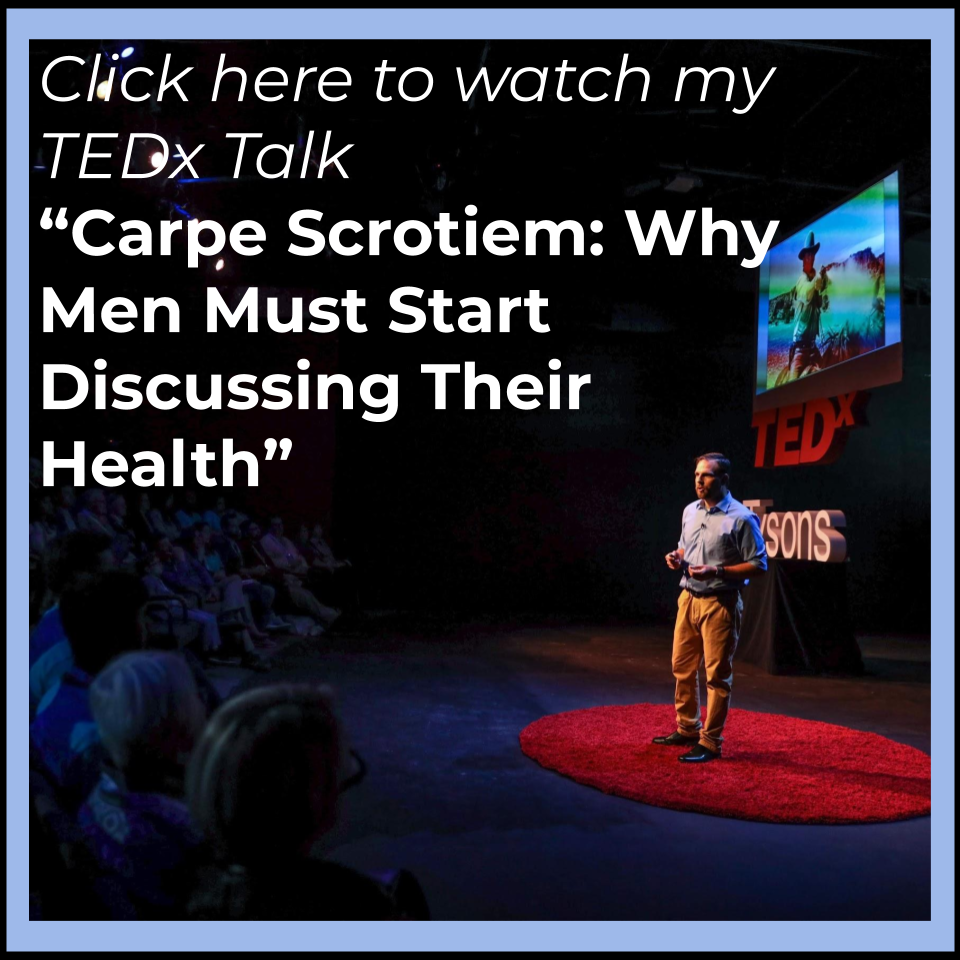 ABSOT is endorsed by the Laughter Arts and Sciences Foundation, a registered 501.c.3 charity. To make a tax-deductible contribution to help continue ABSOT's work with testicular cancer awareness and men's health, click the image below.
December 1, 2021