Men's Grooming Company, MANSCAPED, Wants to Help Men Take Care of Themselves Below-The-Waist… In More Ways Than One
I recently saw that the Testicular Cancer Society has begun a partnership with MANSCAPED, the global leader in men's grooming and hygiene below-the-waist. Since I enjoyed learning about the TCS partnership with CupCheck, I asked Mike Craycraft (founder/CEO of TCS and a member of the Band of Ballers) to connect me with the company to learn a little bit more about the company and their mission.
ABSOT: What is MANSCAPED™ all about?
MANSCAPED: Founded in 2016, San Diego-based MANSCAPED™ is the first and leading brand dedicated to men's grooming and hygiene below-the-waist. The brand's bigger vision is to move men forward and elevate the male grooming industry on a global scale. MANSCAPED's premium line of innovative products and formulations helps unlock men's confidence and be the best versions of themselves.
The product range includes only the best tools, formulations, and accessories for a simple, effective, and elevated male grooming routine. MANSCAPED offers direct-to-consumer shipping in more than 30 countries, spanning the United States, Canada, Australia, New Zealand, the United Kingdom, the European Union, Norway, and Switzerland.
ABSOT: Sounds like quite the global effort. Let's talk about your efforts to save men's globes through your partnership with the Testicular Cancer Society.
MANSCAPED: As a men's below-the-waist grooming brand from conception, we wanted to use our platform not just to sell products, but also to have a positive social impact. Testicular cancer is a seamless cause for our brand and demographic. Our collaborative partnership has raised awareness for this disease by using the signature MANSCAPED humor to break down taboos and discuss real topics affecting men. We have been able to do several buzzworthy campaigns and have even enlisted celebrity fans like Tom Green, Steve-O, and Alex Caruso as spokespeople!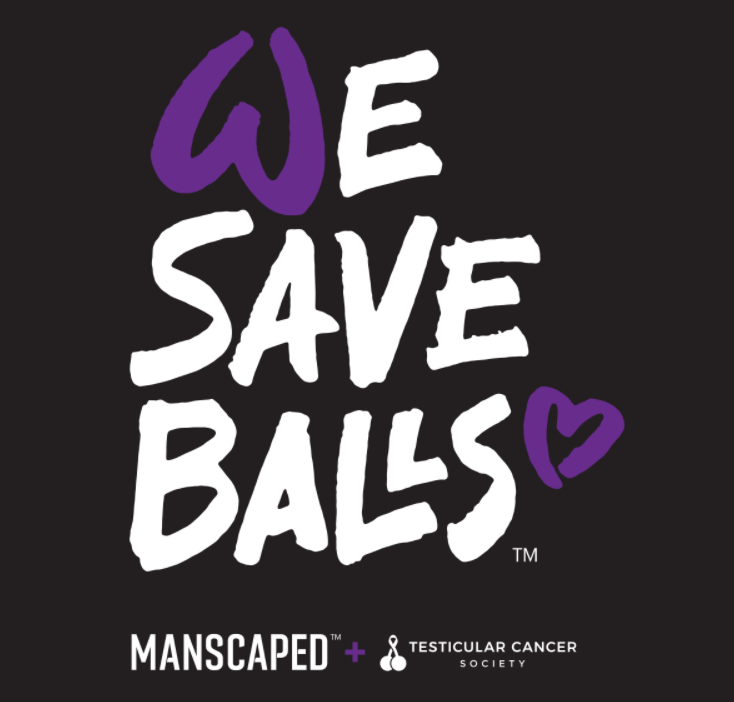 ABSOT: Very ballsy of you. Why did you choose to partner with TCS?
MANSCAPED: We sought out a relationship with TCS because we were impressed with what they had done in the space of testicular cancer. We wanted to support Mike in building community and knowledge around testicular cancer, as well as help him in raising awareness. We wanted to, and continue to strive to, make a difference by increasing awareness of the #1 cancer in men ages 15-35.
ABSOT: What specific things do you hope to do in the future to continue keeping the ball rolling and raising awareness?
MANSCAPED: Each year, our testicular cancer awareness campaigns get bigger and better. We get more and more views on our videos which create widespread awareness and teach men how to check themselves. We hope to augment this awareness in hopes of getting to a level where every young man will know that he needs to check himself once a month, similar to what breast cancer awareness has achieved.
ABSOT: What big message about men's health do you want to share with my readers?
MANSCAPED: Men's health is such a crucial topic for MANSCAPED, whether we are talking about physical health or mental health. We are in the business of improving men's health – and lives – by creating products and content that will help men raise their game.
We are diehardely committed to improving men's health and helping men thrive!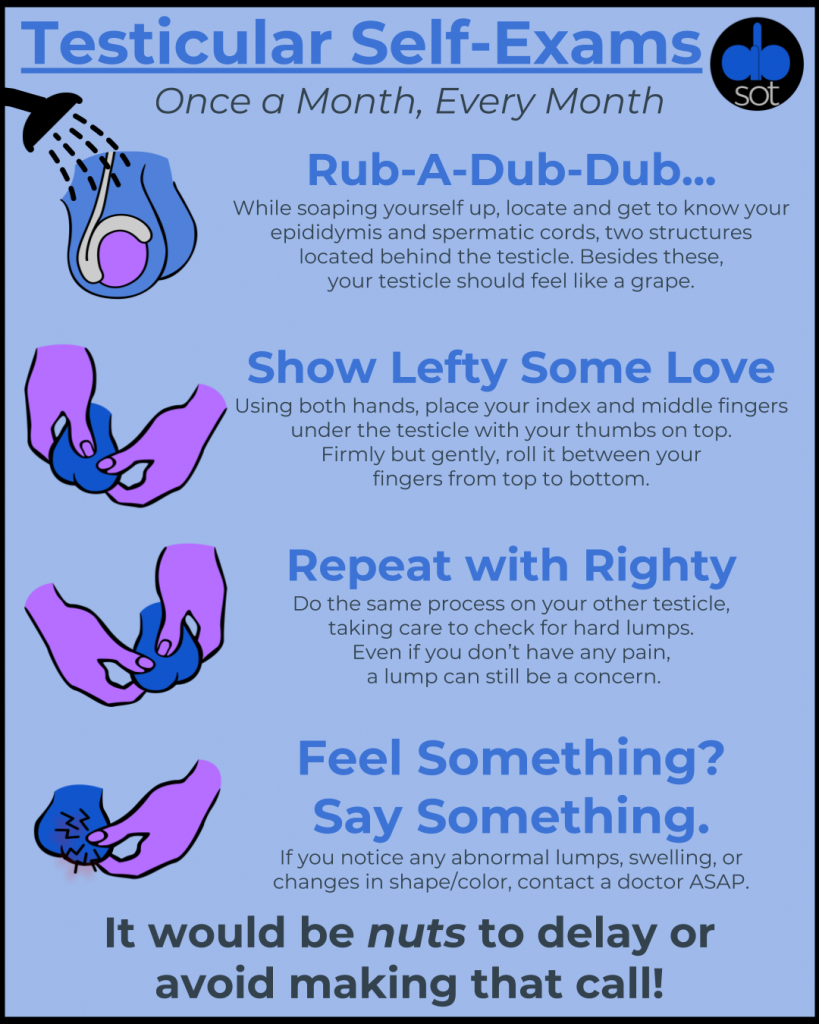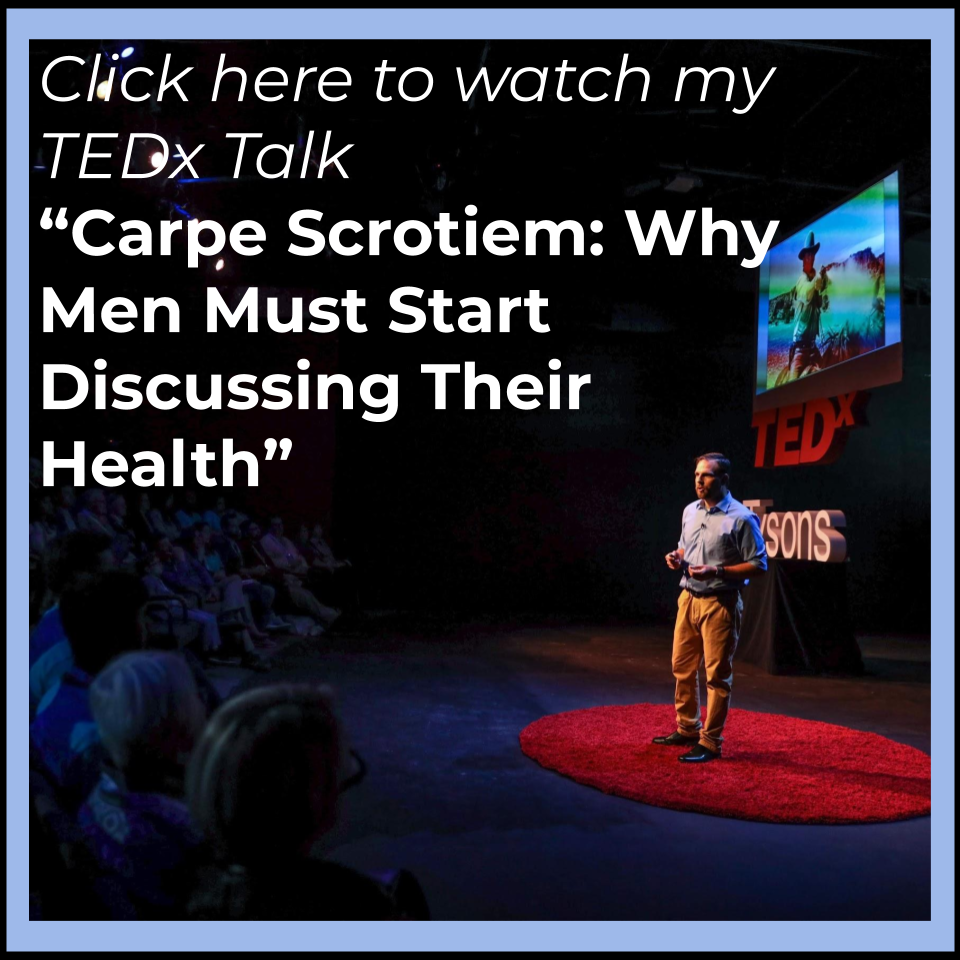 ABSOT is endorsed by the Laughter Arts and Sciences Foundation, a registered 501.c.3 charity. To make a tax-deductible contribution to help continue ABSOT's work with testicular cancer awareness and men's health, click the image below.
March 3, 2021