A testicular self exam is one of the easiest and most important thing a man can do for early detection of cancer. See below for text directions, a video, and infographics.
Best done during or after a shower when the scrotum is relaxed, a self exam is a quick and effective way to catch testicular cancer early on. Just place your index and middle fingers under the testicle with your thumb on top. Firmly but gently, roll the testicle between your fingers. Any weird lumps or bumps should be checked out by a doctor ASAP. When you get out of the shower, be sure to look for signs of changes in shape, color, or swelling.
Important Information to Know
About 1 of 250 males will develop testicular cancer at some point during their life.
50% of testicular cancer cases occur in males aged 15-44.

The average age at the time of a testicular cancer diagnosis is about 33.
About 6% of cases occur in children and teens, and about 8% occur in men over the age of 55.

About 9,560 new cases will be diagnosed in the US in 2019. (Up from 9,310 in 2018).,
The incidence rate of TC has been increasing for several decades for unknown reasons. There will be about 410 deaths in 2019.
A man's lifetime risk of dying of testicular cancer is about 1 in 5,000.
Testicular cancer can boast an overall 90% cure rate.

99% Localized (contained in the testicles)
96% Regional (spread to lymph nodes)
73% Distant (metastasized to other organs)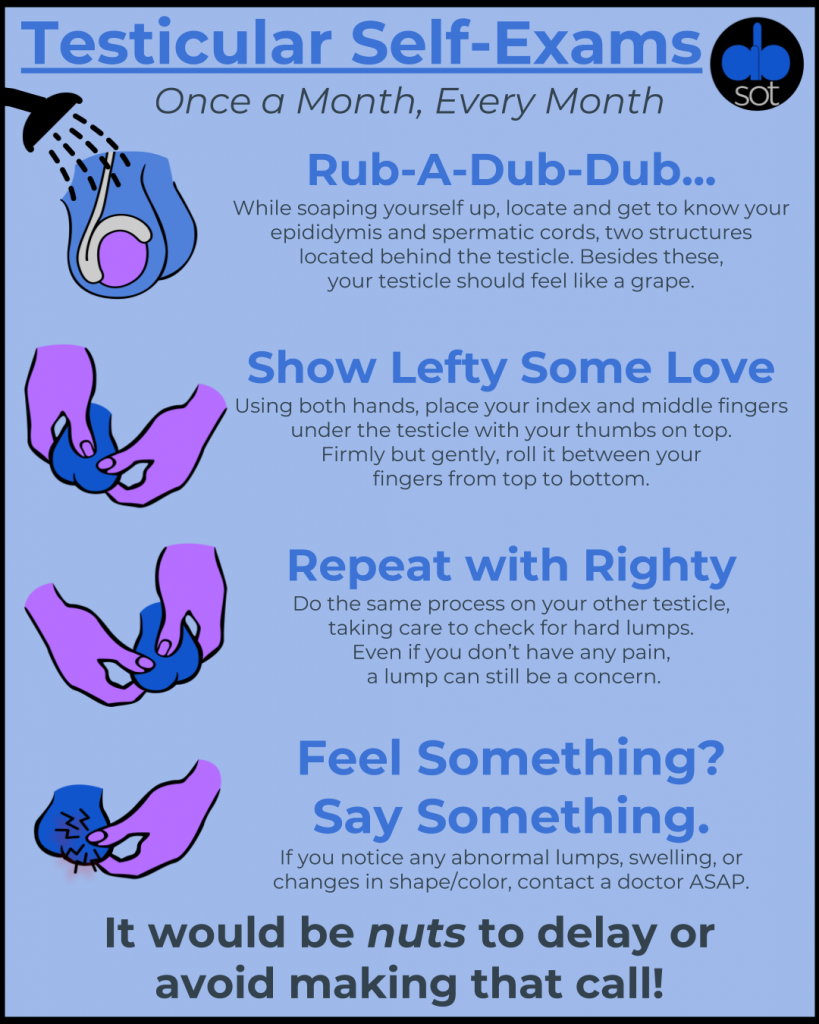 Other signs and risk factors
90% of the time, testicular cancer presents as a lump in the testicle.
Other common symptoms of testicular cancer include unexplained swelling/pain/aching/feeling of heaviness of the testicle, and lower back/abdominal region or breast pain.
If a man has testicular cancer, his brothers or sons may be at higher risk to develop it. Only a small number of cases occur in families. Most men with testicular cancer do not have a family history of the disease.
White men are 4 to 5 times more likely to develop testicular cancer than black men and Asian-American men. The risk for American Indians falls between that of Asians and whites.
Another risk factor of testicular cancer includes an undescended testicle.
All information provided by the American Cancer Society
Need help remembering to do your monthly testicular self exam? Check out the resources below.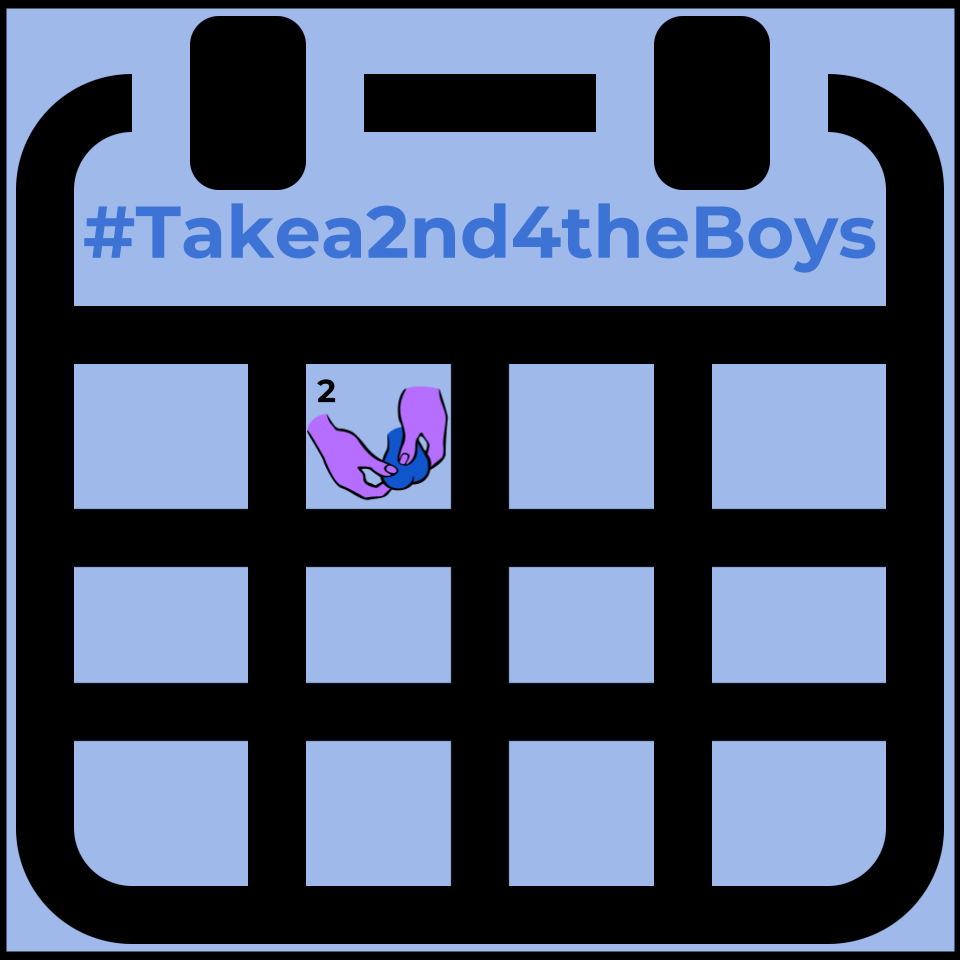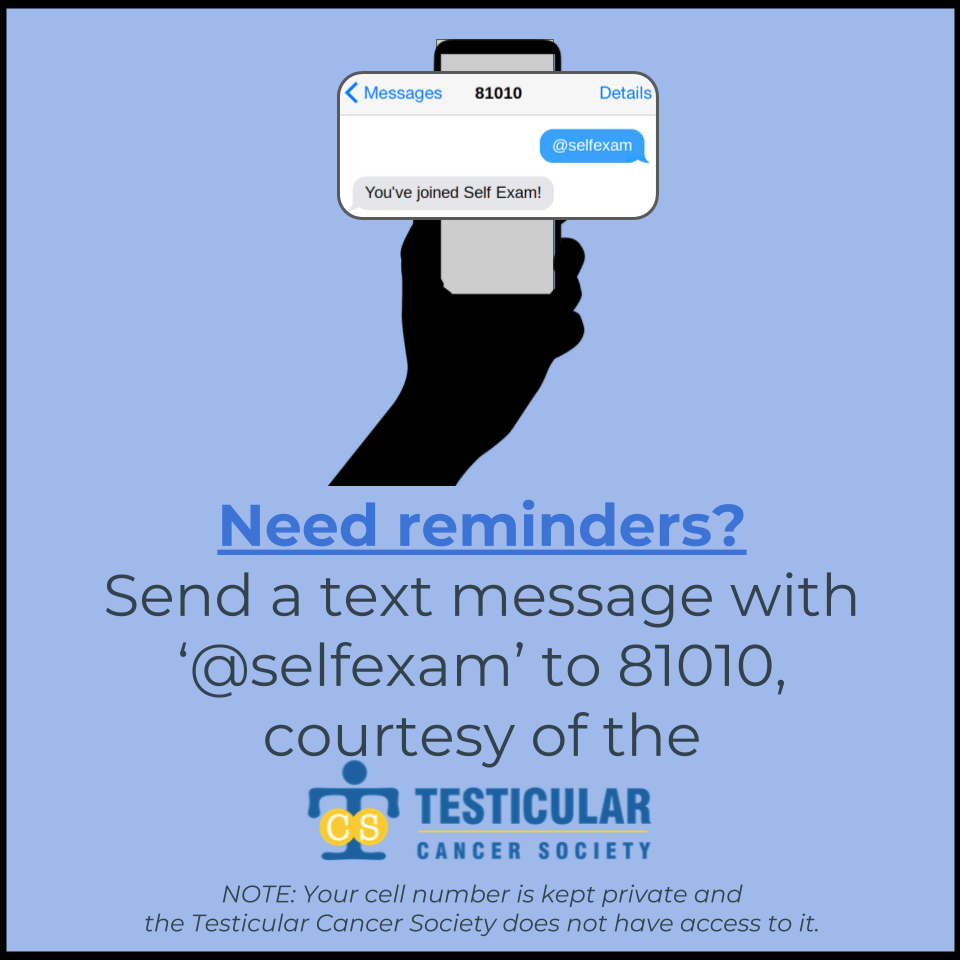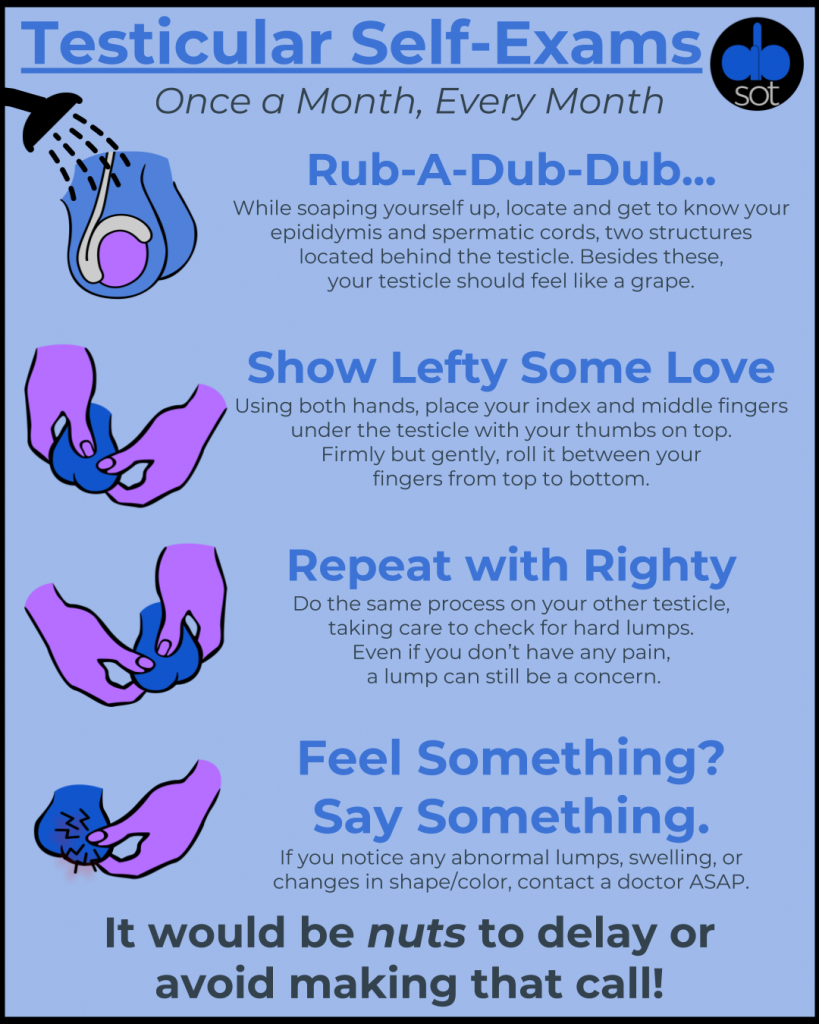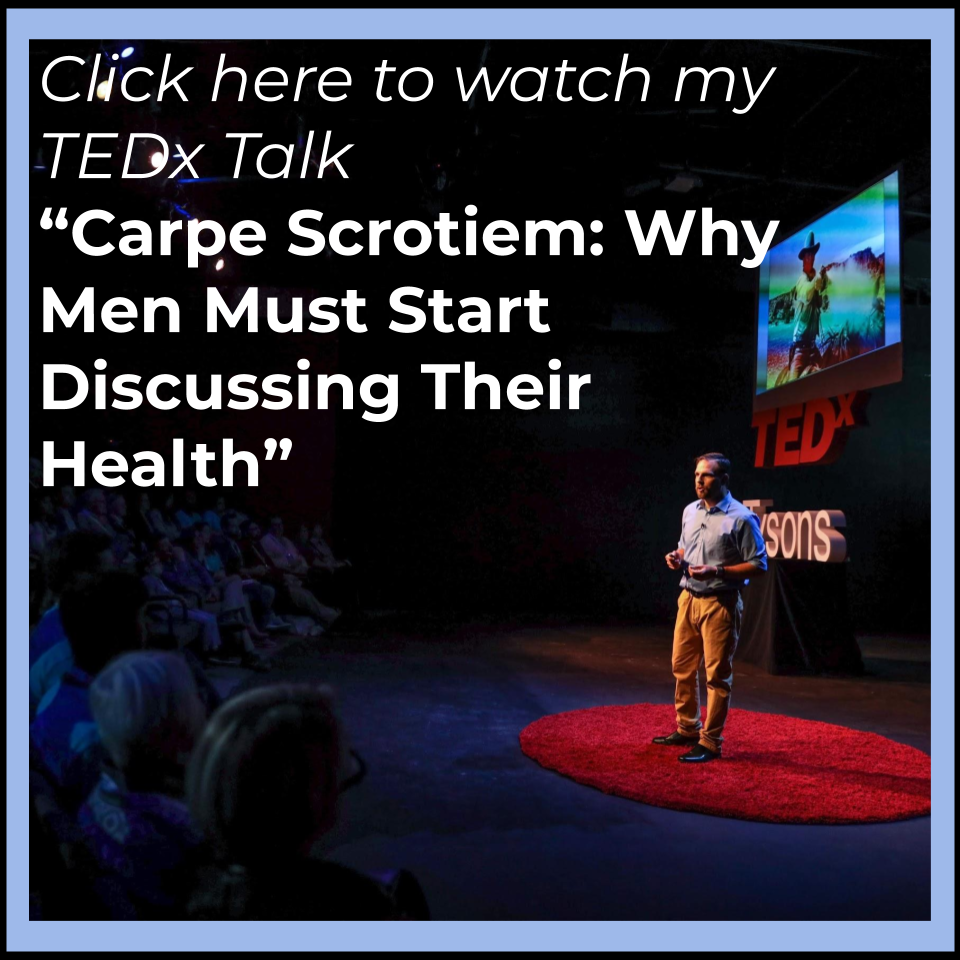 ABSOT is endorsed by the Laughter Arts and Sciences Foundation, a registered 501.c.3 charity. To make a tax-deductible contribution to help continue ABSOT's work with testicular cancer awareness and men's health, click the image below.
April 17, 2019