Welcome to A Ballsy Sense of Tumor, aka ABSOT.
This is my personal blog where I share my testicular cancer story in an effort to promote more awareness about men's health. I'm sure you have a few questions, so here's my About/FAQ page… or maybe you don't but you're here anyways.
What is the purpose of ABSOT?
The ball has been dropped on testicular cancer awareness. Simply put, this disease and other men's health issues are not talked about enough in society. My hopes are that sharing my story from beginning to end with an open and humorous manner will stimulate more open discussion and bring a larger focus to men's health in general. Knowing someone who is going through cancer can help make it more real to men who might not otherwise be concerned about their own health. I put my face where their balls are (which is a somewhat awkward turn of phrase). I want to create a space of comfort and open conversations around this stigmatized, uncomfortable topic and set people at ease. Testicles and men's health matters don't have to be seen only as sexual; they must be destigmatized.
To achieve this mission, A Ballsy Sense of Tumor has three primary goals:
To promote conversation about men's health in society through humor, awareness, and education
To portray an open and honest look at what it means to be a cancer survivor
To provide a patient-friendly resource for the newly diagnosed, other testicular cancer patients/survivors, and their families
Who exactly are you?
My name is Justin Birckbichler. I'm a pretty average guy who relocated to Virginia after living in Pennsylvania for 22 years. I'm white, in my twenties, slightly above average in height and weight, have brown, spiked hair and blue eyes, and have a tendency to wear sleeveless shirts and shorts year round. I've been a fourth grade teacher since 2013 and love working with kids.
What's your connection to testicular cancer?
I was diagnosed with Stage IIB Nonseminoma cancer in November 2016. It's a form of testicular cancer that spread to my lymph nodes. I had surgery to remove the original mass and my affected testicle on October 28th, started chemotherapy on November 28th to get rid of the remaining cancerous cells, and completed it in January 2017. In March, my doctor told me I was in remission, and as of my latest scan in December 2018, I still am.
What was your life like before November 2016?
2016 was an amazing year. In January, I was accepted to the first Google for Education Certified Innovator Academy and got to actually visit the Googleplex in Mountain View, California the following month. February was also the month I got engaged! Two days shy of our two year anniversary, I proposed to Mallory, my then-girlfriend. We bought our first home in July and relocated to an absolutely incredible area of Virginia. Soon thereafter, we picked out a cute Yorkie puppy to join our family, along with our cat.
In addition to having a great first ten months of 2016, I had 25 years of having the most boring medical history ever. I had scoliosis for a few years, but it stabilized. I battled with depression in high school but survived that. I've had some cavities filled and my wisdom teeth removed. I suffered a mild concussion once when I took a tumble on a snowboarding trip. I am colorblind, but that hasn't changed at all in the past few years.
I was the picture of health and always got the cheapest health insurance with the least amount of coverage. I only happened to upgrade it in my new school district because it was cheaper than the minimum coverage in my previous district.
Why did you start A Ballsy Sense of Tumor?
Simply put, when I was diagnosed, I had a hard time finding information written in patient friendly terms about experiencing testicular cancer. There were a lot of clinical websites, but nothing easily digestible or relatable. I wanted to create a resource that would be helpful for a person going through what I went through.
That was my original intention, but soon after starting the blog and doing more research into the state of men's health, my main focus shifted to the above mentioned purpose of promoting open discussion about testicular cancer men's health. After finishing treatment, I realized there was a lack of dialogue about what it means to be a cancer survivor, so that's how I arrived at the three main goals.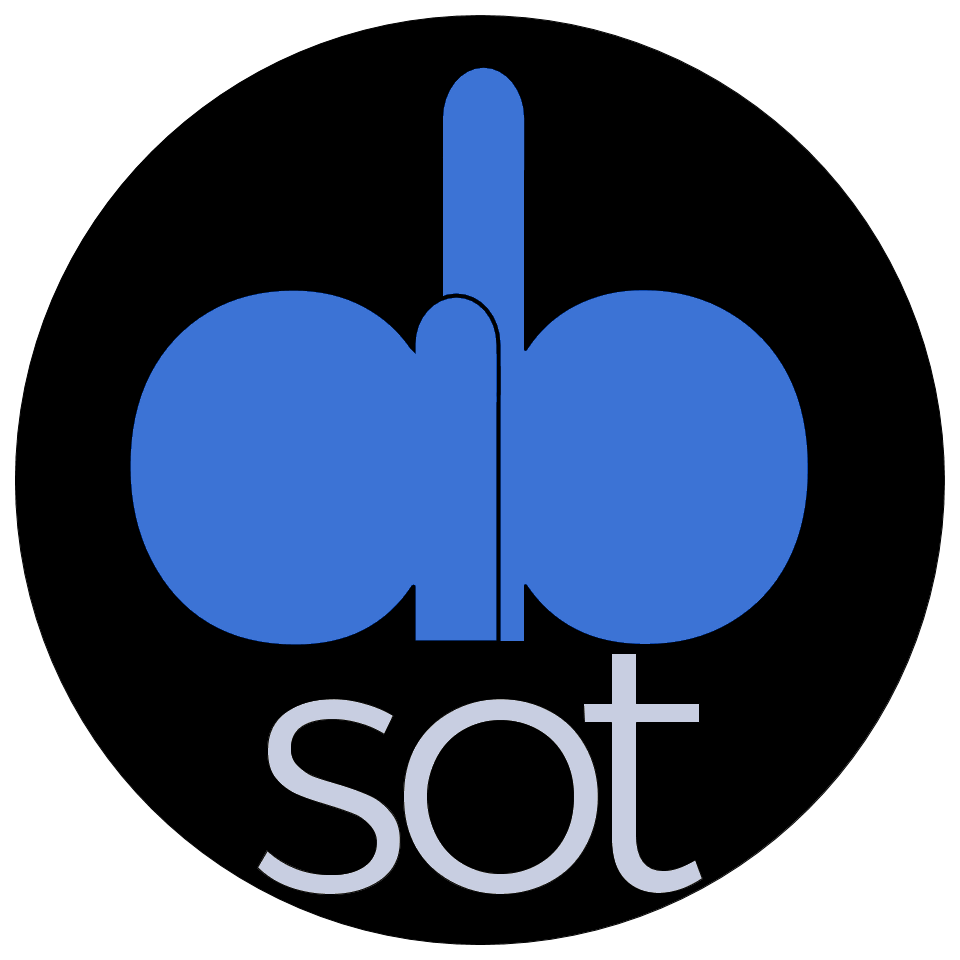 Why this particular title?
The title, A Ballsy Sense of Tumor, was always important to me. It had to convey that my blog was about testicular cancer and that I would be talking about it in as positively and with as much humor as you can use when discussing cancer. While cancer is no laughing matter, my method is to approach it with humor and positivity.
How is the website organized?
There are various categories, including…
Some of your posts talk about physical and mental setbacks during chemo. How did you manage to continue running ABSOT?
When I decided to start A Ballsy Sense of Tumor, I reached out to my friend, Katie Kraushaar (who is an English teacher extraordinaire,) to help me edit the blog pieces, in addition to sometimes posting and promoting them on social media. These are all my words, but she helps me sound better. I also knew that as I started chemo, I wouldn't be able to keep up with it by myself. Her support from the start of this journey has been invaluable.
Another friend, Sam Schryver, has also joined to help in editing and producing the work here.
What's the timeline of your story?
To really get the full picture, I urge you to read the whole blog. However, I understand that it's a lot of posts, so here's an abridged version of the medical events:
2016
October 8 – I happened to do a self-check of my testicles and found a lump.
October 18 – I called a doctor.
October 20 – At the appointment, the doctor told me I needed an ultrasound.
October 24 – I got an ultrasound and was then referred to a urologist.
October 26 – I met with an urologist. He told me I probably had cancer.
October 28 – I had a surgery to remove my testicle to be biopsied.
November 7 – I had my post-op appointment. I was told the cancer had spread and that I needed chemo.
November 10 – I met with the oncologist, who set up a treatment plan.
November 18 – I had my chemo port implanted.
November 21 – I left work for extended medical leave.
November 28 – I began 9 weeks of chemotherapy.
2017
January 30 – I finished my treatments. I rang the bell signifying the end of this stage in my journey and went home for a few weeks of recovery.
February 21 – I returned to work.
February 25 – I had a CT to see if the chemo was effective.
March 2 – I again met with the oncologist to go over the results of the CT scan. I was officially put in remission status.
June 10 – I had another CT scan for 3 month later check in.
June 12 – I met with the oncologist to go over the CT results. No new growth – still in remission.
June 21 – I had my chemo port removed.
Between July and November, there were no medical events.
December 18 – I had another routine CT scan, six months from last one.
December 21 – I got the results (still in remission). I also started antidepressants to help with anxiety and feelings of depression.
2018
January 22 – The antidepressants weren't helping, so we increased dosage. After a few weeks, this new dosage worked.
Nothing medically noteworthy happened between January and June, but there were a lot of awareness/advocacy events, so check out the archives.
June 23 – I had yet another routine CT scan, six months from last one.
June 25 – The CT from a few days prior was clear.
Nothing medically noteworthy happened between June and December, but there were even more awareness/advocacy events, including winning an award!
December 10 – Yet another CT scan, which was uneventful.
December 11 – Received the results – still clear! I will not need another scan for 12 months now.
2019
Again, nothing medically noteworthy between December 2018 and May 2019, but I got to do a lot of interviews with some cool people.
early June – I began experiencing some weird symptoms, including excessive sweating, unintended weight loss, and difficulty sleeping. Throughout the summer, I had a variety of scans and tests, but nothing conclusive every showed up. We did rule out thyroid, testosterone, or other serious issues. These eventually went away on their own.
late June – I realized my mental health was beginning to deteriorate again, so I began looking into some options to help improve it. Things were doing better by fall 2019, and significantly better by summer 2020.
December 10 – Yet another CT scan, which was uneventful. It's weird that it was on the exact same day as last year.
December 12 – Received the results of December 10 CT scan – "unremarkable." I'll take it. Blood work in six months, and another scan next December.
2020
In 2020, I had routine blood work, kept working on my mental health, lost Conner, and went through a lot of life changes. Otherwise, nothing major medically to report. There was also a global pandemic, but I didn't get COVID. I had another set of clean scans in December 2020.
2021
In progress…
Disclaimer:
ABSOT should not be regarded as medical advice. These are solely my thoughts and opinions and I have no medical background. Please consult a medical professional before making any decisions about your health.
I reserve the right to remove any comment I do not find is helpful to my visitors.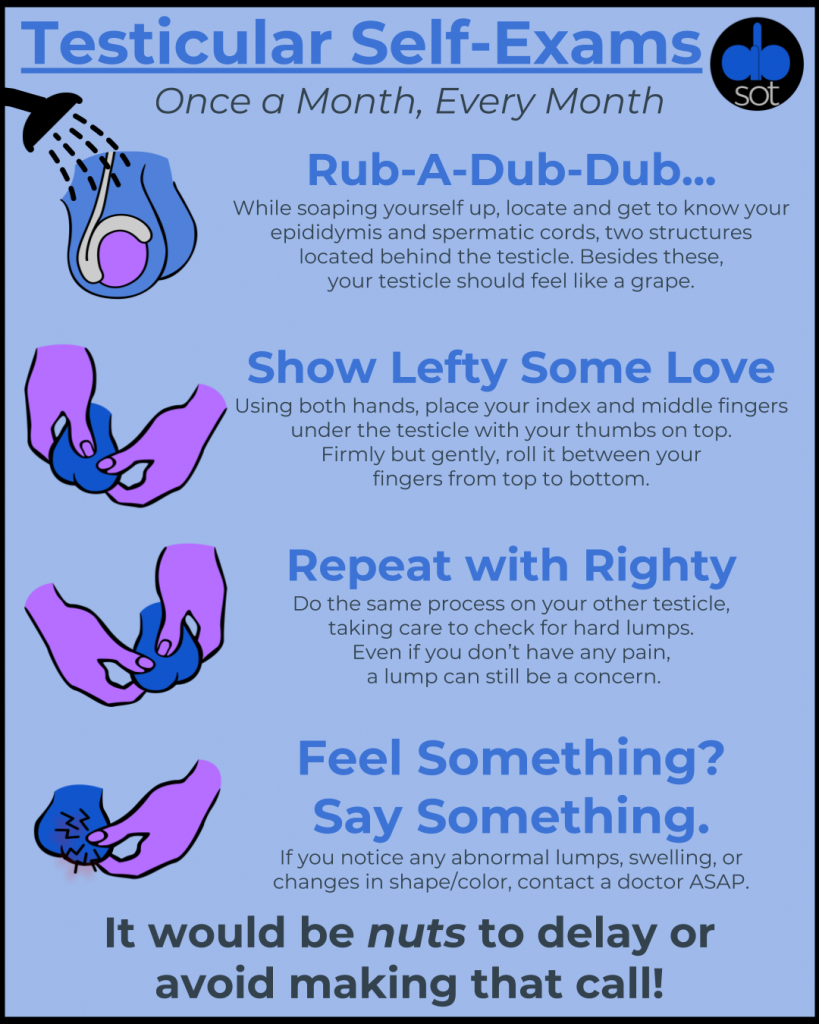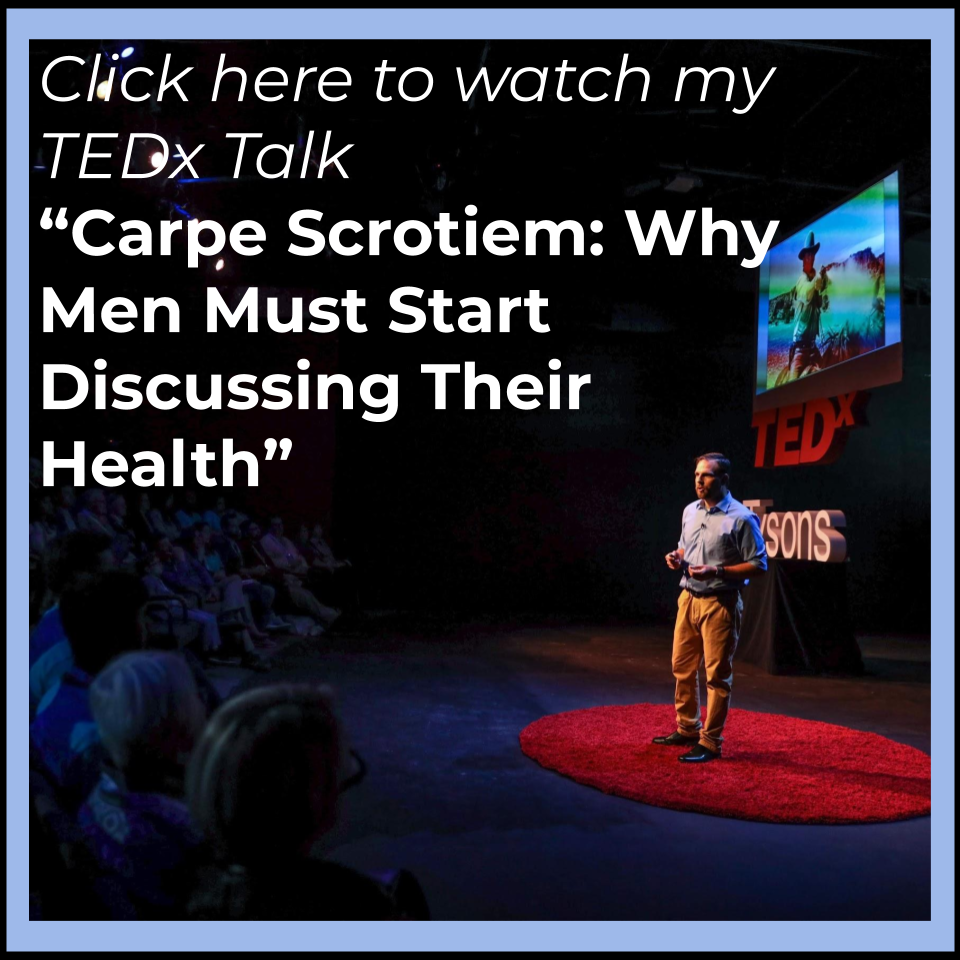 ABSOT is endorsed by the Laughter Arts and Sciences Foundation, a registered 501.c.3 charity. To make a tax-deductible contribution to help continue ABSOT's work with testicular cancer awareness and men's health, click the image below.