In What I Hope Becomes a New Holiday Tradition, I Lay Out Some Gifts Ideas
It's the most wonderful time of the year. Whether you celebrate Christmas, Hanukkah, Kwanzaa, Festivus, or the classic "Phileas Fogg Win a Wager" Day, presents are probably on the docket. Rather than trying to track down an overpriced new game console or whatever the new craze is, consider purchasing some of the below items. Not only are they all highly recommended by me, they also give back to testicular cancer awareness and research.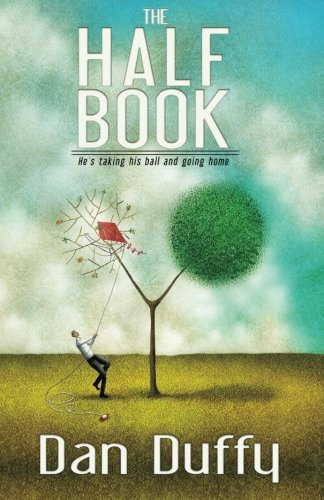 Written by testicular cancer survivor and founder of the Half Fund, Dan Duffy, this book details one man's cancer journey. Through one life changing diagnosis that leads to him having one ball, he's left with one largely changed outlook on life. It's a good story, regardless of your connection to cancer. The writing is quick, witty, inspiring, engaging and definitely worth the read.
Purchase your own copy of The Half Book on Amazon here.
---
CEO and co-founder, Kevin Jepsen, described his fast-paced backyard game.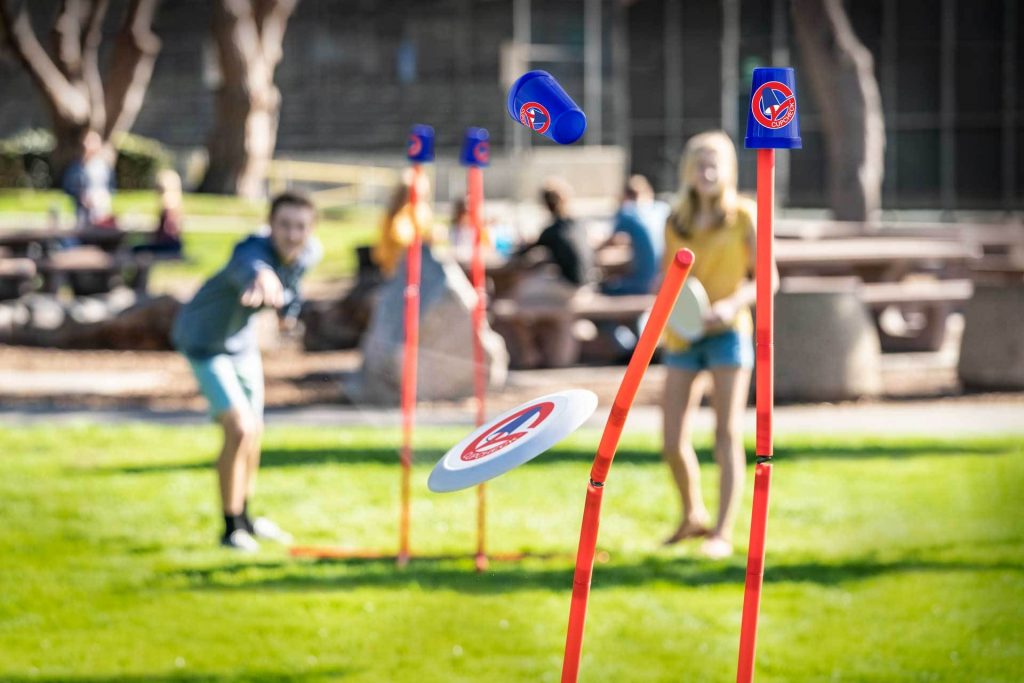 "You're on the same side with your partner. There's two poles on your side with cups on top. The object of the game is to throw the discus through the poles. If you go through the middle of the poles, without knocking cups off, that's three points. Each cup that hits the ground is worth two points. Once the cup pops off in the air, the other team has the ability to catch the cup with one hand and get a point for their team."
While the game is incredibly fun, they have also partnered with the Testicular Cancer Society to help promote testicular cancer awareness.
---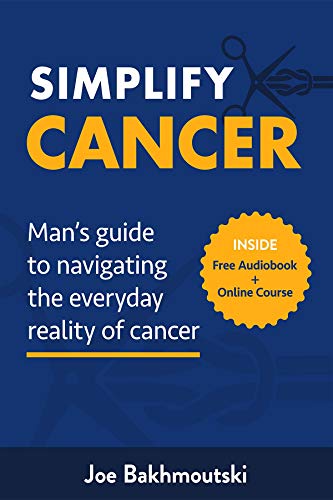 This book, authored by testicular cancer survivor Joe Bakhmoutski, is a practical step-by-step guide for any guy facing a cancer experience. Beyond the book, it also comes with a free audiobook, online video course, and printable worksheet pages to help navigate this beast that is cancer. Men have their own unique set of challenges when it comes to facing cancer, and this book helps them to navigate through the journey.
Copies of Simplify Cancer are available on Amazon here.
---
Owner of Balls of Steel, Kevin Shackett, told me that his Balls of Steel are "steel spheres that are meant to be kept in the freezer and then added to a sipping amount of liquor. Each ball is hollow on the inside and filled with our proprietary Arctic Core ™ liquid that is responsible for the balls' enduring cooling capability."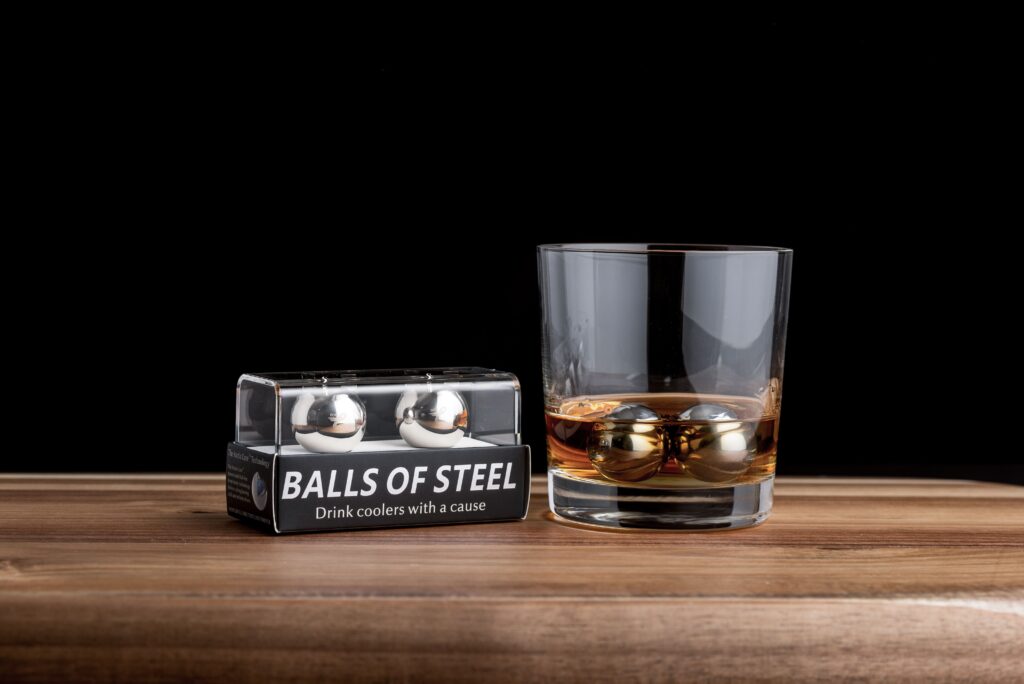 For every unit they sell, they donate 15% of the net proceeds to the MD Anderson Cancer Center. Furthermore, every set of Balls of Steel comes with a little pamphlet that explains why and how they donate, prompts men to talk about testicular cancer, and explains how to do a self exam.
---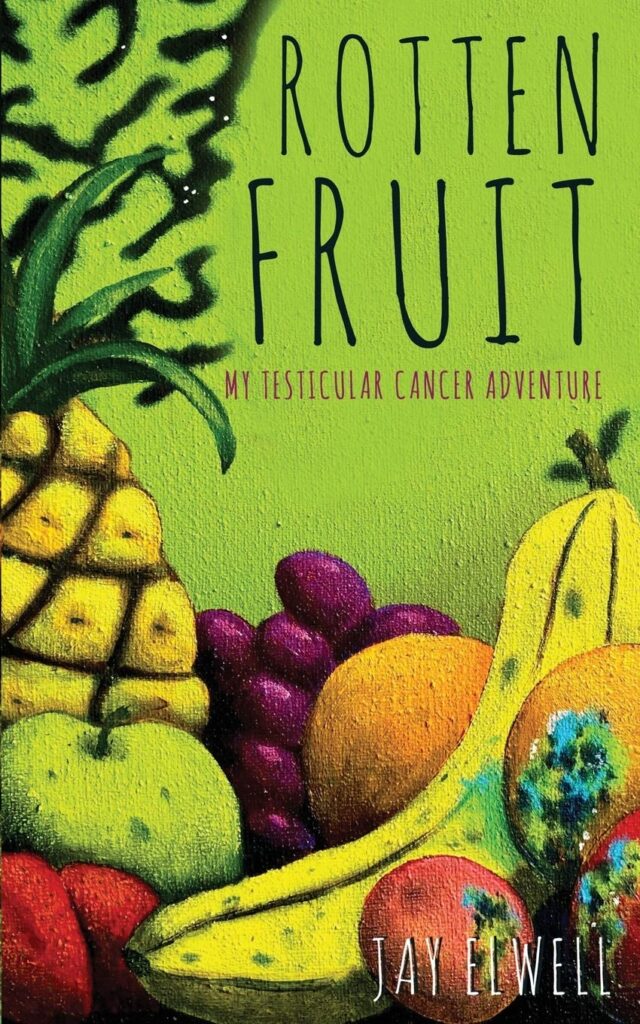 The best way to describe this book is if you asked Deadpool for a book about his own cancer experience. Written by testicular cancer survivor Jay Elwell, it is filled with colorful language, rather… descriptive scenes, and witty side stories. However, with testicular cancer being most common in young men, Jay managed to hit his target audience well. This book is sure to put a smile on the face of the newly diagnosed, while also helping to illustrate the journey for others.
---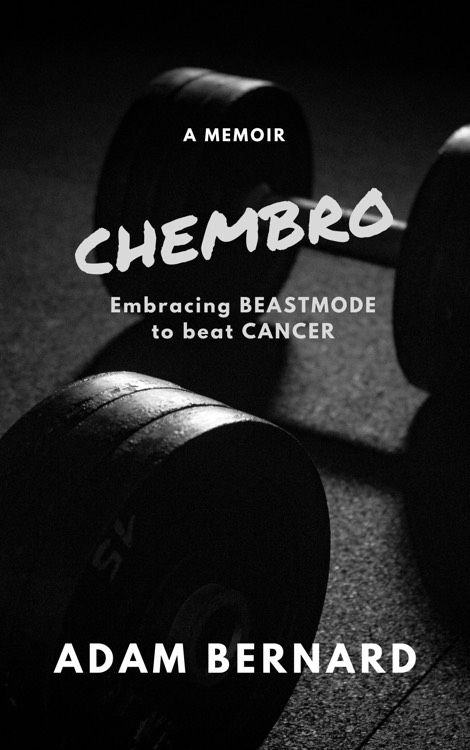 Like the other books on this list, it was penned by a fellow uniballer, Adam Bernard. Though it focuses on the cancer experience, I firmly believe this book has something for everyone in it. In the opening pages, it's described as a "book [that] is for anyone who is facing a hurdle in life (which is most everyone at some point)." That's especially apt in this clusterf**k of a year that is 2020.The book is well-written, nicely paced, and filled with both hilarious anecdotes and stories of triumph.
Visit Amazon to obtain your own copy of ChemBro. 
---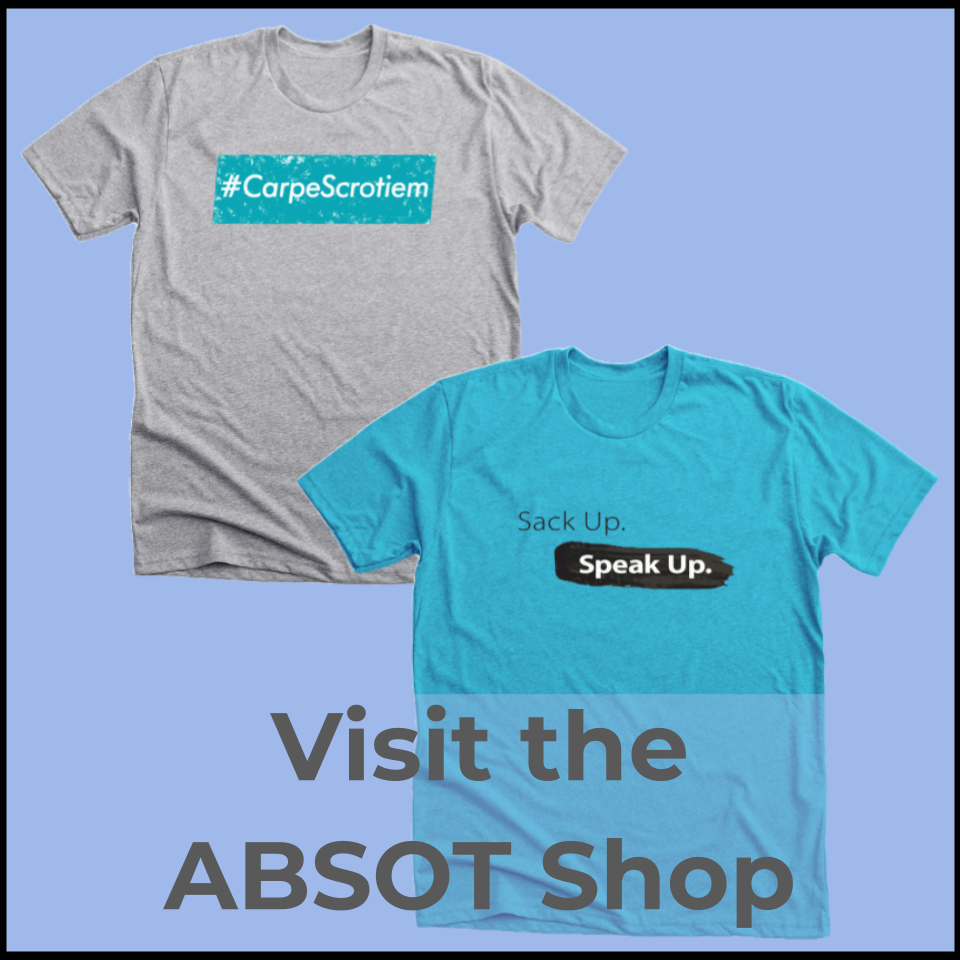 This is probably shameless self promotion, but I will own that. I do have a merchandise store which carries these two designs in a variety of styles. I personally have the "Sack Up. Speak Up" hoodie in blue, and a white "Carpe Scrotiem" T-shirt, and my mom and sister each have a long-sleeved "Carpe Scrotiem" T-shirt. They are very comfortable and are a great conversation starter.
As you may or may not know, running ABSOT is not my full time job, and I refuse to accept money from companies that don't directly impact men's health causes. There are costs associated with supporting my mission, and this is one way I help defray those.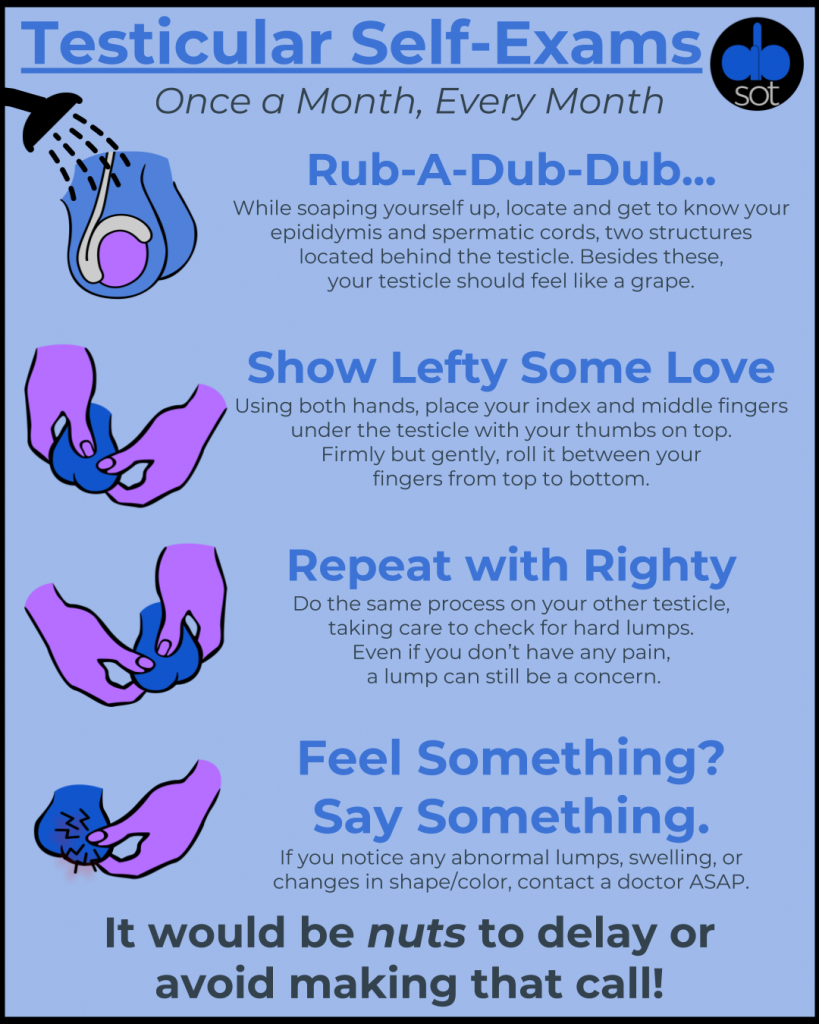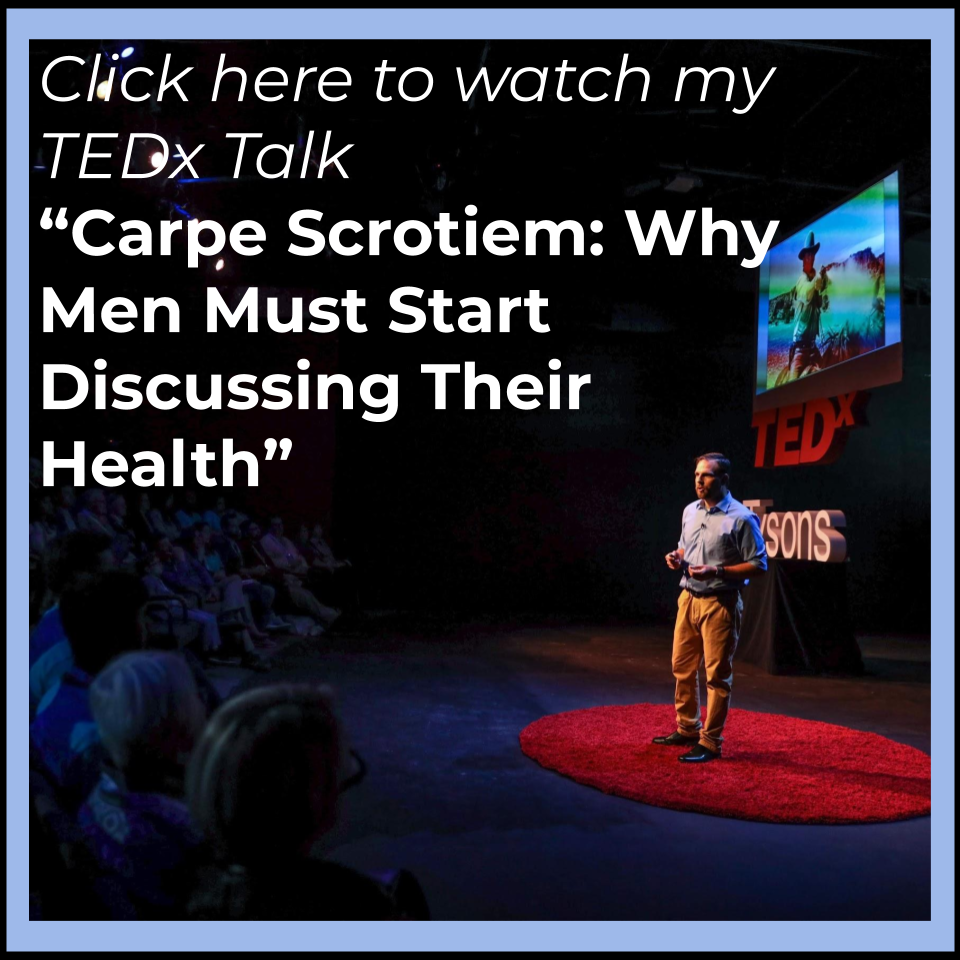 ABSOT is endorsed by the Laughter Arts and Sciences Foundation, a registered 501.c.3 charity. To make a tax-deductible contribution to help continue ABSOT's work with testicular cancer awareness and men's health, click the image below.
December 6, 2020