Through Their 'Give-A-Sack About Testicular Cancer Awareness' Campaign, Ballsy Uses Ballwash to Educate Men
I've had the great opportunity to interview a variety of companies that specialize in male oriented products, such as MANSCAPED and Balls of Steel. What draws me to these companies is just not the merchandise. Rather, it's their diehard dedication to giving back to men's health efforts. One such company that I am constantly referred to is Ballsy, the makers of Ballwash. I finally had a chance to chat with Adam Hendel, Founder of Ballsy, who has been involved in several startups over the last decade ranging from e-commerce to influencer marketing. 
We talked about what the brand is all about, how they give back to testicular cancer awareness and research, and more. Unfortunately, I forgot to ask him the most important question: Being a Uniballer, do I only need to use half of the recommended amount of Ballwash?
ABSOT: What is Ballsy all about?
Adam Hendle: Ballsy was an ah-ha shower moment idea created in 2017, that came to me when I noticed how many different products my wife had in the shower. Women have long had many different products for different areas of their body and needs, where guys at the time had been relegated to 4 in 1 value washes or higher-end "GQ" style personal care brands that I personally didn't relate to. So the idea was to combine a fun, bold brand with high-quality products that tackled an area of a guy's body that was overlooked, his balls.
Having a way to give back as a company was something I've wanted to do since launching the brand in 2017, and for us, it made perfect sense to design a Ballwash with a charity angle.
ABSOT: Smells like a great idea to me. What does the 'Give-A-Sack About Testicular Cancer Awareness' campaign entail?
AH: Starting in 2019 we launched a limited-edition version of our Ballwash that donated a portion of proceeds to testicular cancer research. For that first year, we only made a few thousand bottles and sold them in April, during Testicular Cancer Awareness Month.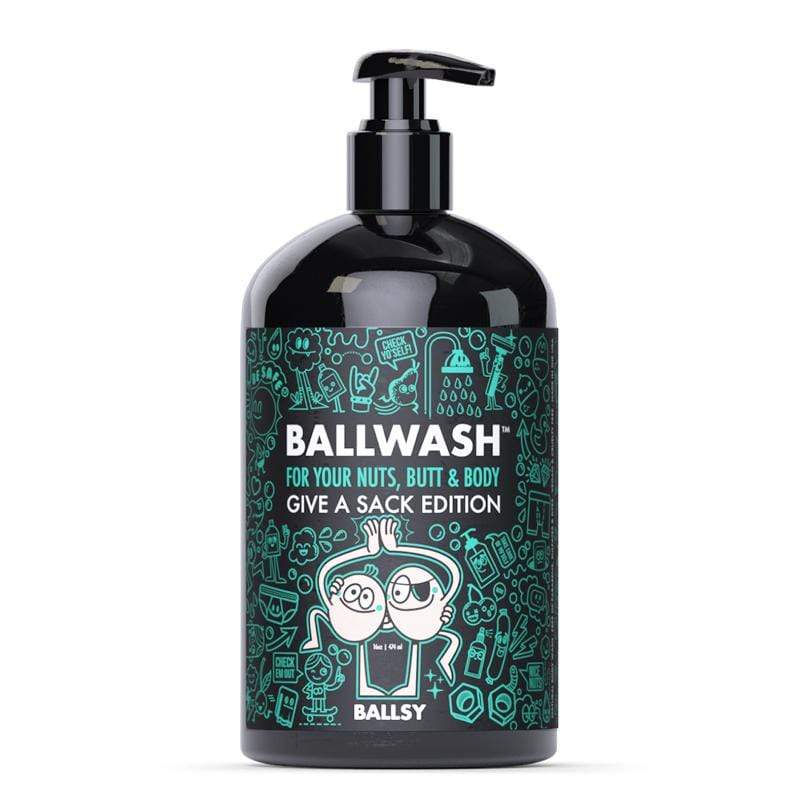 The response to the initial launch was overwhelmingly positive so in 2020 we decided to launch a new 16oz version complete with a new scent and artwork that showed step by step on how to check yourself for testicular cancer and keep it year-round We're proud to announce that last year we raised $75,000 for testicular cancer research and awareness for Movember through the sales of the Ballwash Give A Sack edition.
ABSOT: What specific things do you hope to do in the future to continue showering the world with raising awareness?
AH: We've decided that we're going to keep our Ballwash Give A Sack version around indefinitely, continuing to raise awareness, proceeds, and education through sales of the bottle.
ABSOT: As we clean up this chat, what big message about men's health do you want to share with my readers?
AH: Check yourself, before you wreck yourself! It only takes a few seconds to check yourself while in the shower and those few seconds can make a huge impact on catching any potential issues early.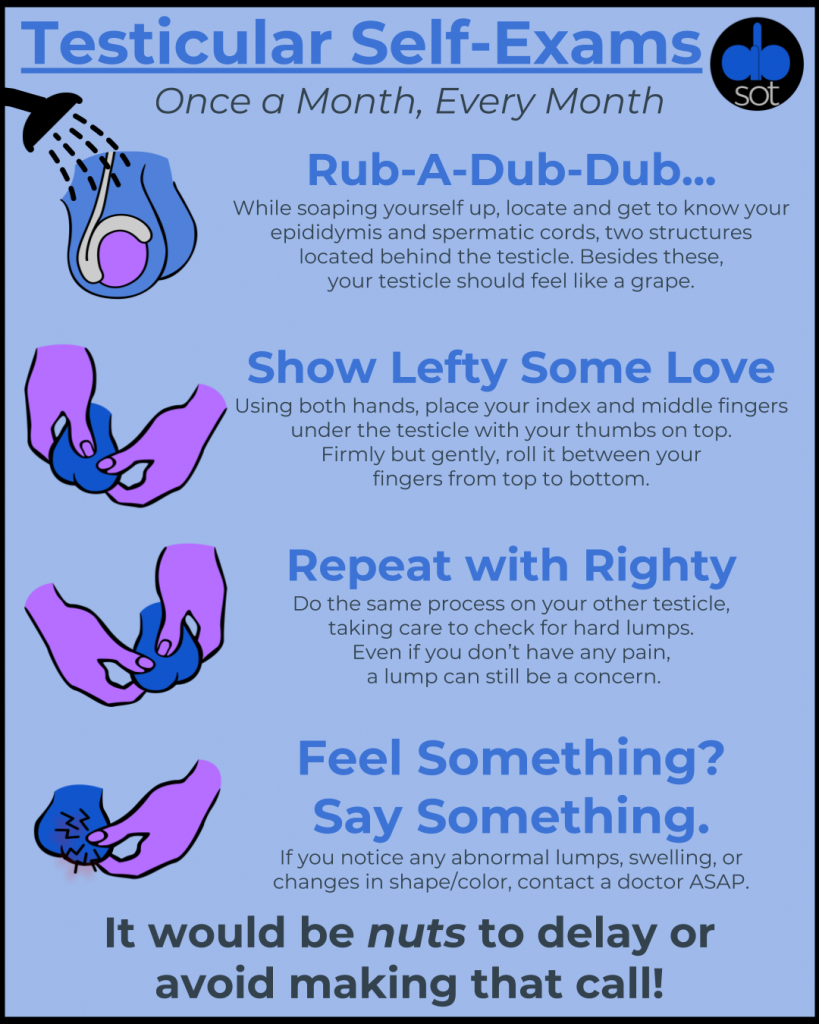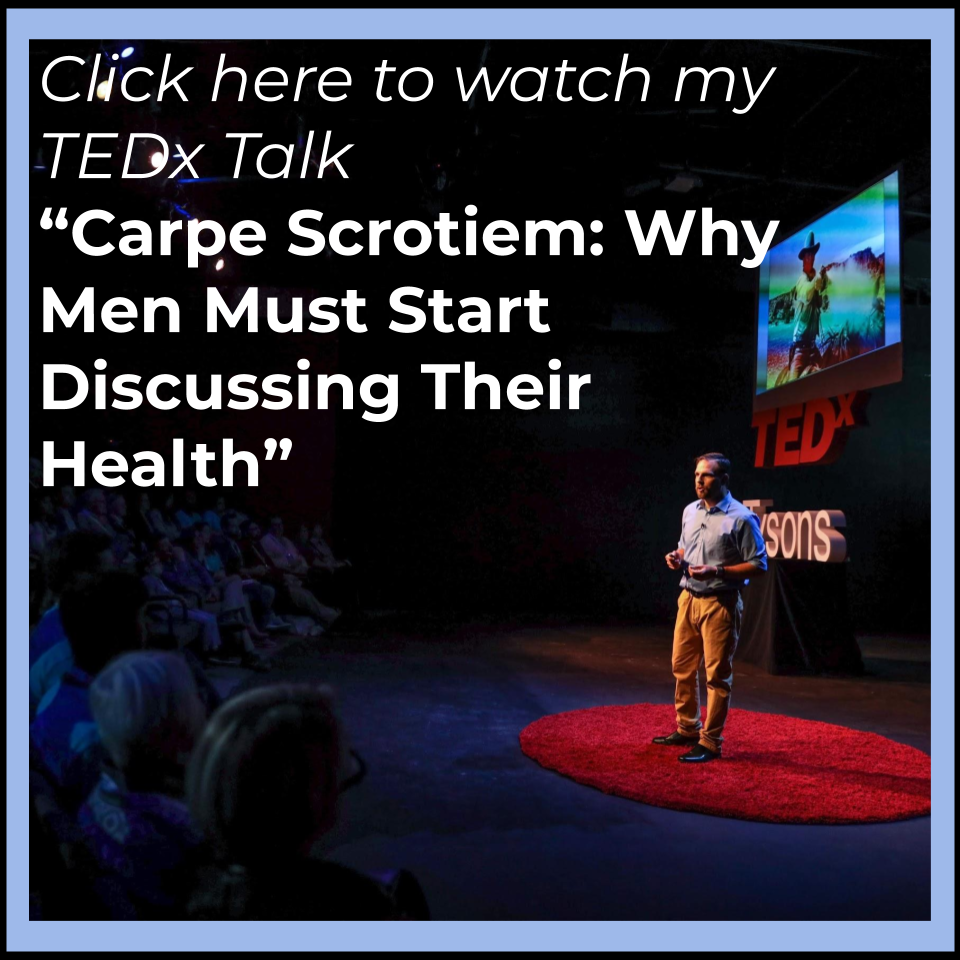 ABSOT is endorsed by the Laughter Arts and Sciences Foundation, a registered 501.c.3 charity. To make a tax-deductible contribution to help continue ABSOT's work with testicular cancer awareness and men's health, click the image below.
April 9, 2021