Chemotherapy For Testicular Cancer Ended in January. Where Am I In April?
It's been a little over two months since I completed chemotherapy. Since then, I've had many physical and mental changes. My original plan was to write this in a "Where I was on the last day of chemo," "Where I was one month after chemo," and "Where I am today" format," but I am struggling to remember back that far. One of my Twitter colleagues who also faced cancer told me that I would have difficulty looking back and remembering things. I now understand what she meant.
Chemo brain is still real, but it's getting better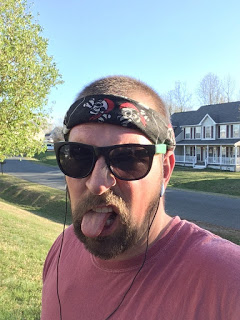 Even though I am having a hard time recalling anecdotes from two months ago, I feel like a lot of my cognitive function has returned. Sometimes I still struggle with speed of word retrieval, but the right word eventually comes to me. Occasionally, I forget what I was about to do or get highly distracted, but I chalk that up to me just being me rather than latent effects of chemo brain. I'm still finding writing down to-do lists on sticky notes or Google Keep is a really good way to make sure I get everything accomplished.
One of my biggest frustrations during chemo was not being able to focus long enough to read.
Thankfully, this ability returned much quicker than I expected. I have now read eight books since the middle of February (technically three were audiobooks, but that still counts). "Easing my way" back into reading was hugely helpful. I read two books that were in the 100-200 page region, then a 250 page book (which was about Iron Man so my inner manchild rejoiced), and now I'm working on a 450 page book. Taking baby steps to get back into it helped me feel successful and allowed me to practice focusing on books again.
Another issue that I dealt with immediately after chemo's completion was feeling worried about my health. For now, I am feeling much less anxious about cancer than I was in the beginning of March. I know this will ebb and flow as I go through the first year of remission (and beyond). My next scan isn't until June, and I wonder if my anxiety will spike again then. I have started going to counseling, but talking about cancer hasn't been the focal point yet.
Chemotherapy side effects are going away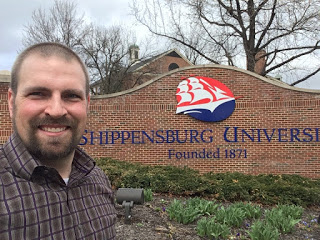 My nausea during chemo was well-documented (warning: don't read while eating rice). The unsettled feeling that I had even a month after chemo has more or less subsided now. After finishing chemo and no longer getting those sweet, sweet intravenous anti-nausea meds, I had to rely pretty much exclusively on my compazine (my main anti-nausea pills) to get me through the days.
Eventually, I switched to mints and ginger drops to help calm my stomach. Dr. Maurer had also told me that some of my nauseous feelings might be tied to anxiety, and accepting that seemed to help me move past it. Now, I suck on a mint or two every so often as the need arises, but it's not a regular occurrence anymore.
On the topic of pills, I completely have stopped taking my Ambien, which was a necessity during (and even after completing) treatment, as one of the side effects of the cocktail of medications I was on was sleeplessness. I tried to stop cold turkey (which is a really weird expression because I love cold turkey sandwiches) soon after finishing chemo, and that didn't work.
Guess going from the max dose to nothing isn't a good plan. I tapered myself off of them by going to half doses for a few weeks and then every other day. Now, I can sleep soundly through the night. I have some difficulty falling asleep, but this has been a lifelong problem. However, it feels nice to get a good night's rest naturally. No longer having Ambien-induced weird dreams is another plus, although I did have a really wild dream last night about being in a Transformers movie. Michael Bay, feel free to call me.
My energy levels are improving
Along with sleeping better, I have far more energy now. During chemo, my mortal enemy was stairs. I would need to pause on the way up or down half the time. A weekend or two ago, I loaded an entire pickup truck of firewood all by myself (my dad would say he helped, but holding a chainsaw and doing nothing doesn't constitute assistance in my opinion). I'm also jogging after school nearly every other day. I'm not quite able to run the 6 minute mile of high school Justin, but I'm making incremental progress (high school Justin was also about 50 pounds lighter).
I can also get through school days without feeling 100% drained by the afternoon. I've even traveled to different places in Virginia and Pennsylvania to present at different conferences, which was something that I would have never anticipated being able to do so soon after chemo.
Hair regrowth two months after chemo
Perhaps the most noticeable physical change is hair regrowth. About a month after chemo ended, I had approximately 10 strands of hair on my head and what I'd term a two-o'clock shadow of a beard. However, just as my hair started to fall out seemingly overnight, my beard regrew in all its glory almost the next day. (It was closer to a week realistically.) I've even had to trim my beard twice since the beginning of March.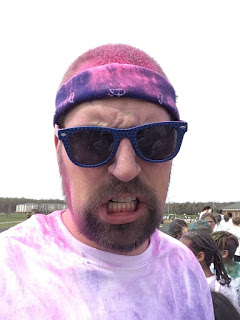 My head hair didn't get that memo quite as quickly, but now I have somewhere between a rich fuzz and my normal length of hair on my noggin. People ask me if I'll keep it short or go back to my normal faux hawk style. I'll probably go back to the faux hawk when I can, but until then, I don't mind the short style.
It's been a winding road to recovery. I would say I'm at 90% capacity for feeling back to normal. I know there will be some bad days here and there, both physically and mentally, but I'm enjoying the good days while they are here. In another few months, I'll do another check in post to see how things have progressed. My left testicle hasn't regrown yet, but I'm told "that doesn't happen and to please stop asking."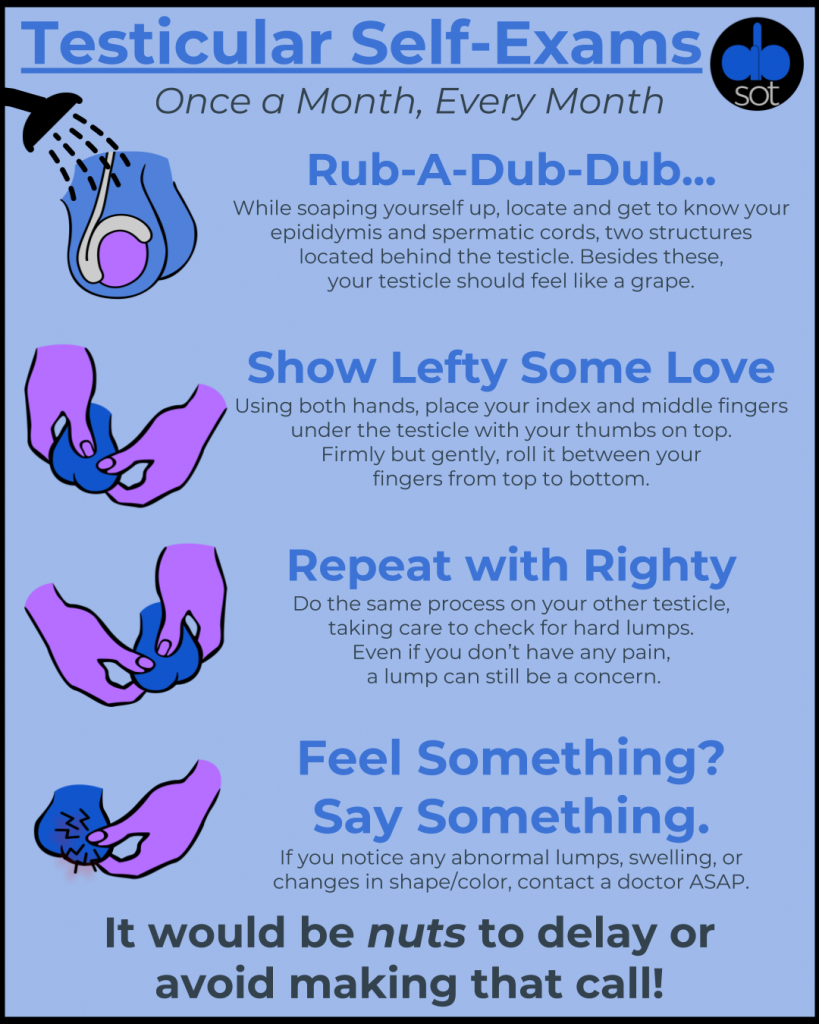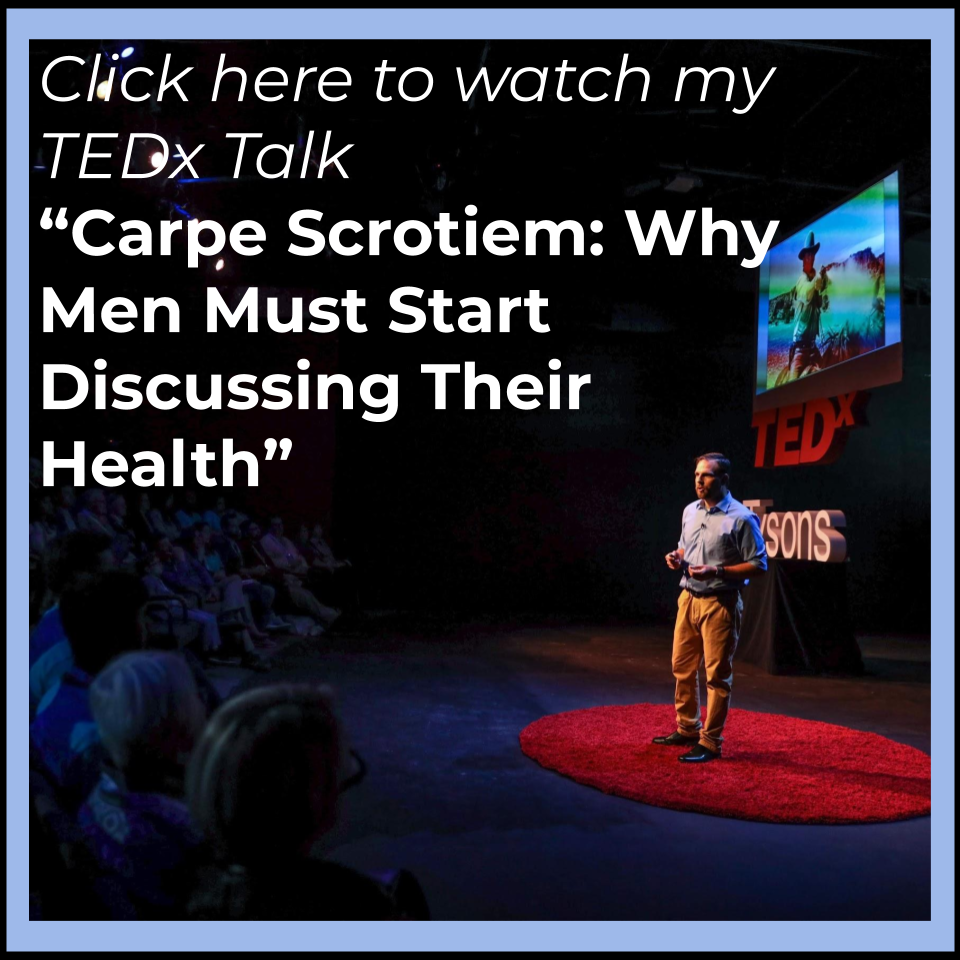 ABSOT is endorsed by the Laughter Arts and Sciences Foundation, a registered 501.c.3 charity. To make a tax-deductible contribution to help continue ABSOT's work with testicular cancer awareness and men's health, click the image below.
April 11, 2017