Matt Ode Founded Mustaches for Matt to Give Back After His Testicular Cancer Diagnosis
Welcome to the Band of Ballers! In this series on ABSOT, I'm turning over control to some other ballsy testicular cancer survivors and patients who have inspired me with their work in advocacy and awareness during and after their diagnosis. This month's feature is all about Matt Ode, who founded Mustaches for Matt. Enjoy!
On August 12, 2016, my life changed forever. I had been puking blood for days. I could barely stand, and I felt as if I had the worst flu of my life. Stubborn as I am, I thought it would pass in a day or two and just chose to rest at home. But after a few days of no sleep or being able to hold down food, my girlfriend Lauren and my parents gave me no choice but to go to the hospital.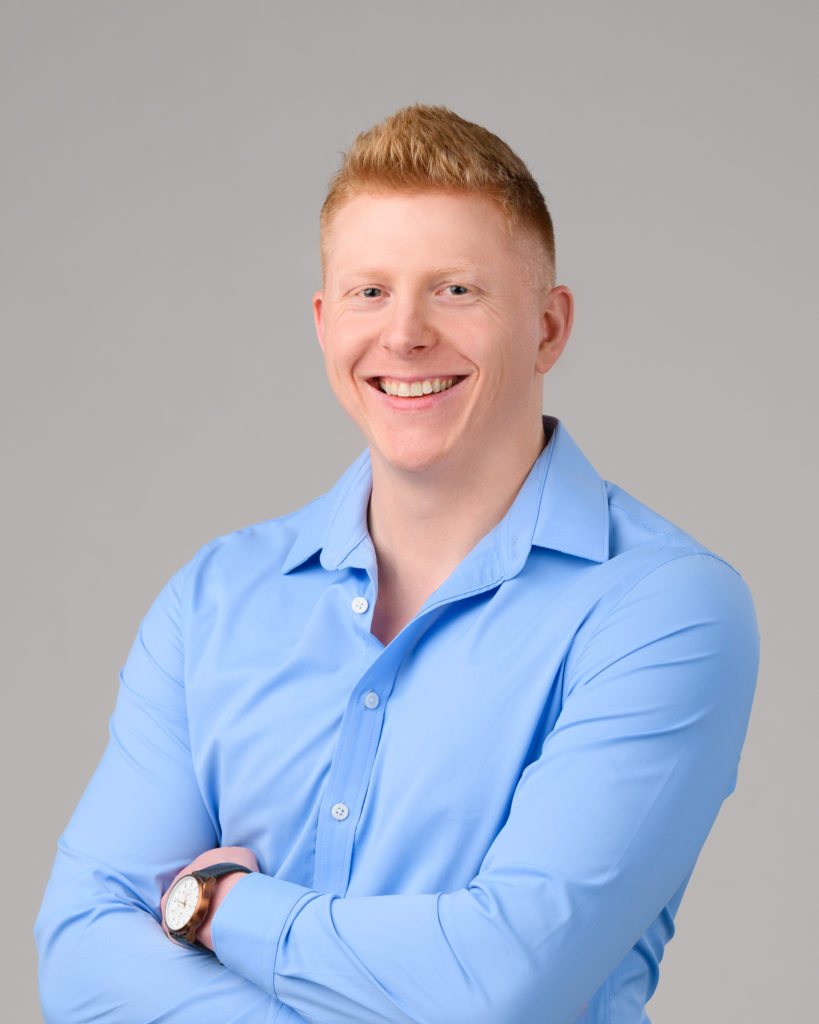 After multiple tests, we learned my total blood count was down to a third of a normal male's. They immediately injected me with six bags of blood, helping my dizziness and fatigue diminish. After resting and a few tests later, they believed an ulcer had been causing bleeding in my stomach.
The next day, I went into surgery to close the wound. Afterward, I remember eating cereal in the recovery room with my parents, feeling great, happy it was over! Until the doctor arrived.
As soon as I saw his face, I knew something was terribly wrong.
He asked to talk with my parents in private, but with confidence I stated, "Whatever you have to say, you can tell me." The doctor grabbed my hand. He looked at me and explained calmly, "We found an 11-centimeter tumor in your small intestine and we believe it is cancerous. We need to get you to the Cleveland Clinic as soon as possible." Right then and there, I knew I was fighting for my life.
At the age of 24, I ended up going through five intense rounds of chemotherapy. Not only did I lose my hair, energy, and physical body, I also ended up losing my four-year-old puppy Duke, who was diagnosed with cancer six months prior to me. I took him to all of his chemo sessions, and we fought this battle side by side. In the beginning this broke me down to my core for weeks until I realized he wouldn't want me to give up on my life. I pushed myself and eventually persevered through chemo.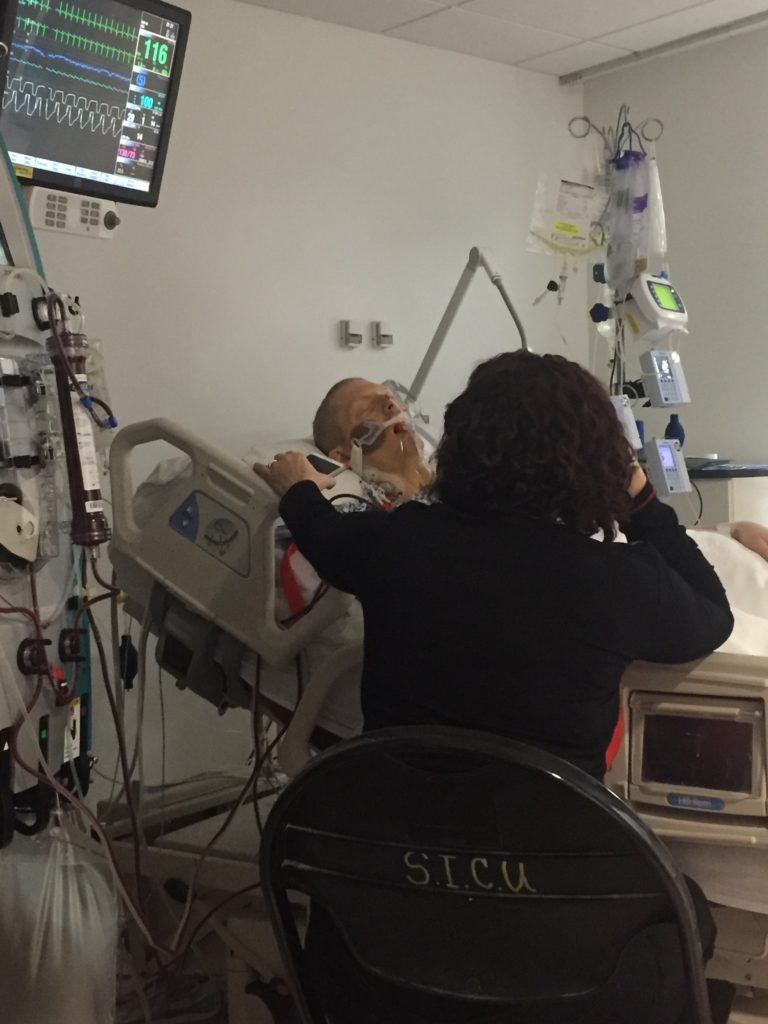 After completing chemotherapy treatment, I took more than a month off from the hospital to recover and enjoy the holidays. My friends surprised me with a party to celebrate my 25th birthday, and I found time for a much-deserved vacation in the Sunshine State.
To top it all off, my father organized for all of my closest friends and family to participate in the annual Cleveland Turkey Trot race on Thanksgiving morning.
We supplied green "Mustaches 4 Matt" T-shirts to the group and encouraged everyone to grow their mustache or paint one on as a show of support. In the sea of ten thousand runners, nearly 400 runners sported our shirts, with "Kick cancer in the balls" printed on the back. This was the perfect platform for my family and me to express our sincere gratitude to our support system.
The reason behind the name "Mustaches For Matt" was due to me losing all my hair during chemotherapy and deciding to keep on a dirty mustache since this was the only hair I had left! With that being said, all of my guy friends and dads decided to grow mustaches with me during this journey to show support, leading to the name of our event "Mustaches for Matt."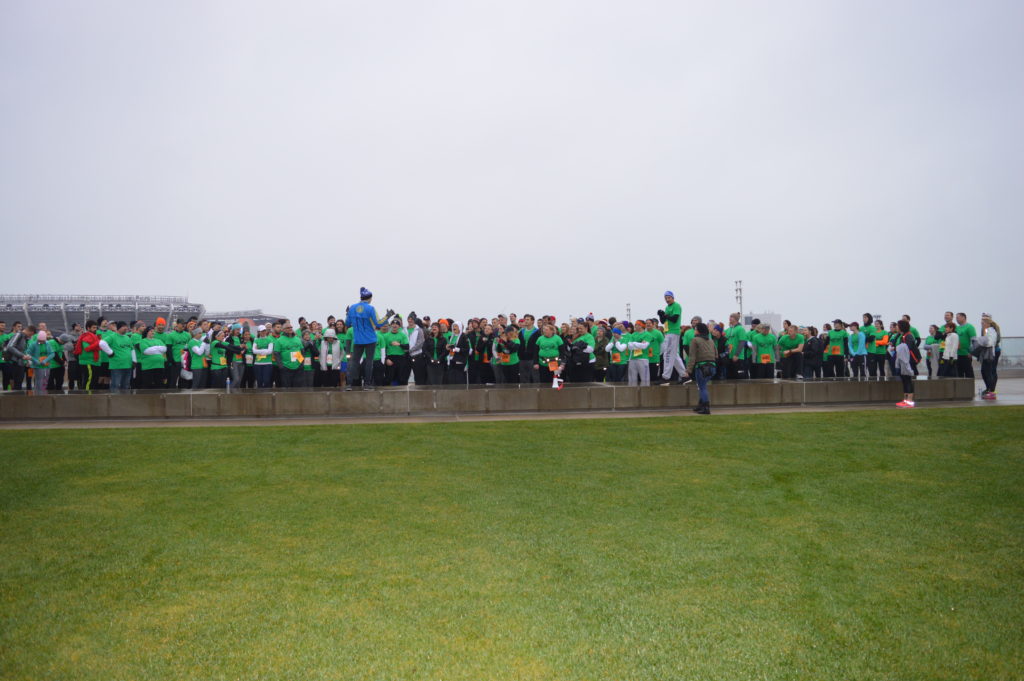 However, once I finished chemo, the real challenges began.
I ended up having a twelve-hour surgery to remove my tumor where I ended up being hospitalized in the Cleveland Clinic ICU for over 40 days and in the hospital for 53 days. This led to me being forced into a 2 week coma, suffering complete kidney and liver failure, and going into cardiac arrest. In addition to 5 surgeries I also had an open abdominal wound from hip to hip. My weight whittled down from a healthy 185 pounds to 110 pounds in 8 months. Needless to say, I had to start my life over from rock bottom.
Once I was finally released from the hospital, nurses were in my home three days a week to care for my exposed wound. A physical therapist came over twice a week to keep my rehab moving forward. That first month home was just as draining as being in the hospital. I still required round-the-clock care, was completely dependent on others, and felt like I was being overworked. I lost motivation and began feeling sorry for myself. In hindsight, I should have been appreciative I was even alive.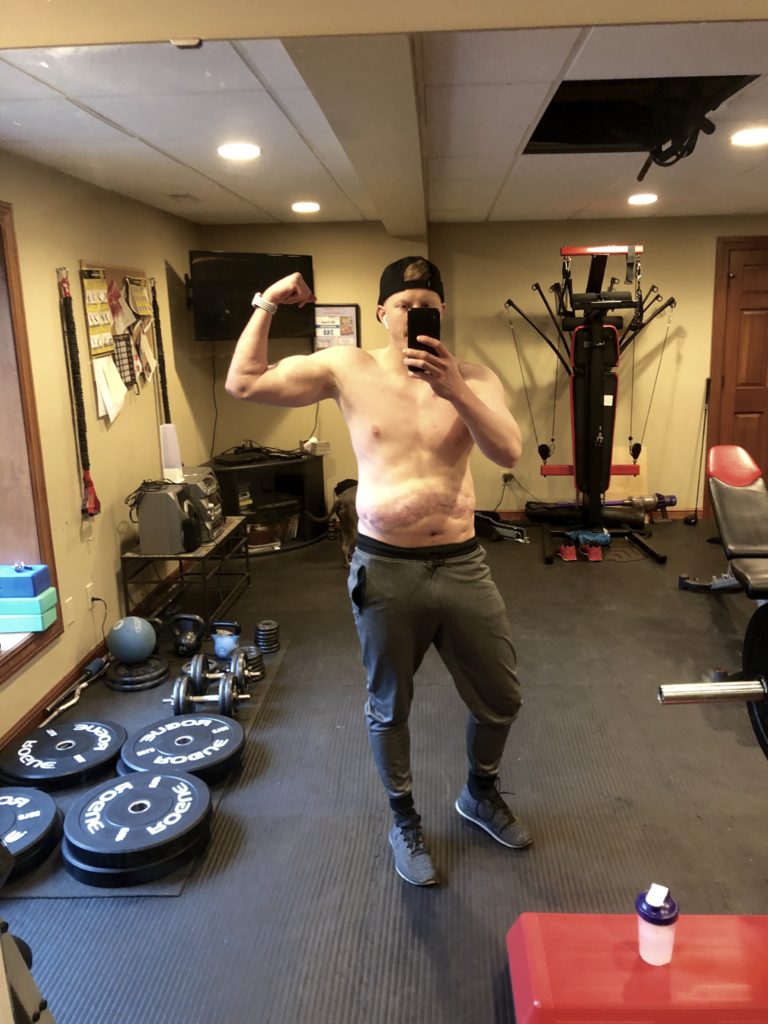 As weeks went by, I took a step back and looked at how much I had overcome. I realized I had a purpose to help others when I finally recovered. Right then I stopped feeling sorry for myself and gradually started progressing in my workouts and incorporating nutrition back into my life. This aided in my ability to grow stronger and gain healthy weight back. Fast forward to today, less than three years later, I now weigh in at 190 pounds, work out every day, and teach others the importance of mind, body, spirit and impact.
Had it not been for my parents and Lauren pushing me day in and day out, I would not have been able to reach these milestones.
I have carried on the "Mustaches 4 Matt" race tradition and even participated in the 5k run/walk this past year. In addition I will now be hosting my own charity Mustaches For Matt 5k this year, with all proceeds going to Ulman Cancer Fund (a young adult non-profit organization).
While this was originally born out of my medical journey, I have had much time during my recovery to reflect on lessons learned. Moving forward, I want to spotlight other young adults facing a cancer diagnosis and have come to realize how my experience can be a powerful tool in helping others through speaking and coaching.
Let my story serve as a testament to faith and perseverance. Never doubt yourself. You are meant for great things in this world and it is up to you whether you pursue them or not.
Be sure to connect with Matt by visiting him at his website. Until next time, Carpe Scrotiem!
Know someone (or even yourself!) who is supporting TC awareness and would be willing to share their story? Drop their name, contact, and why they should be featured into this Google Form and I'll reach out to them and/or you.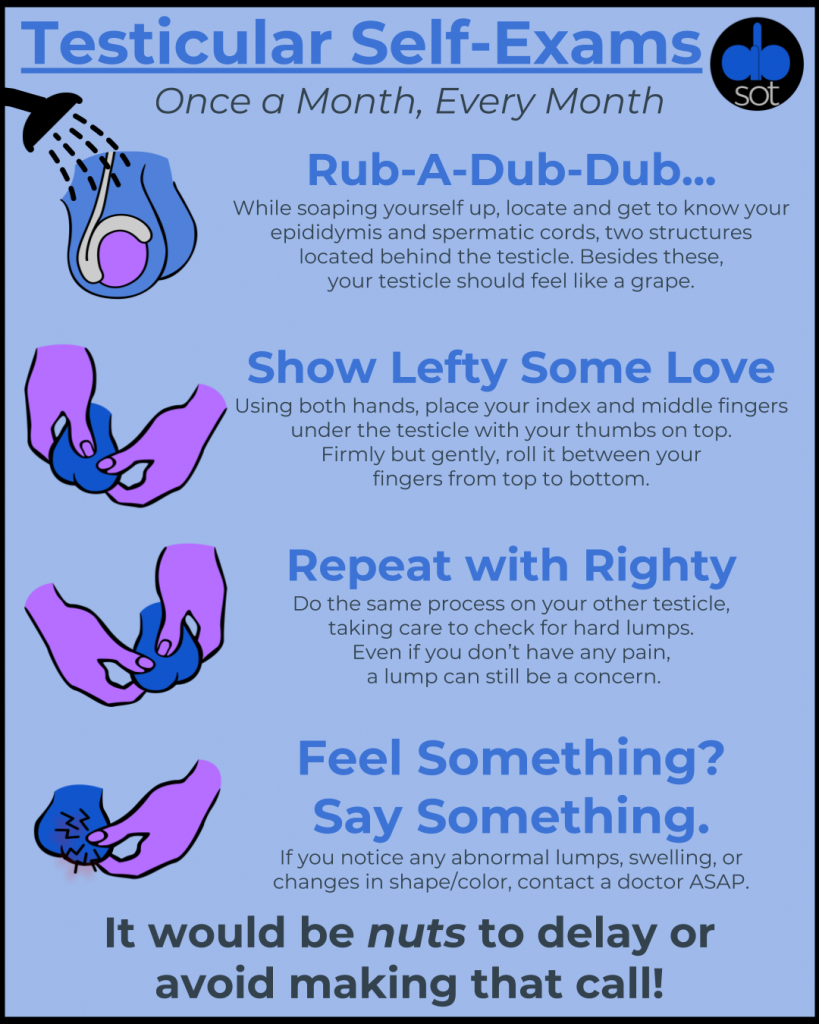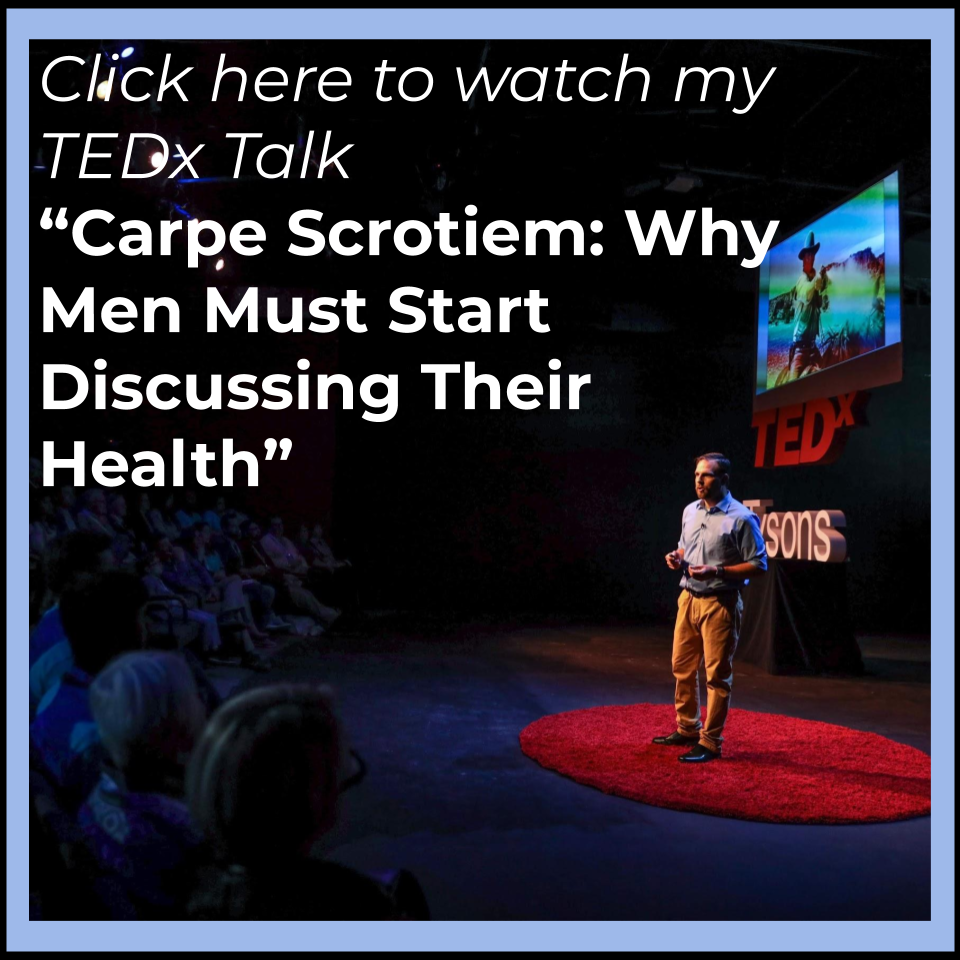 ABSOT is endorsed by the Laughter Arts and Sciences Foundation, a registered 501.c.3 charity. To make a tax-deductible contribution to help continue ABSOT's work with testicular cancer awareness and men's health, click the image below.
April 16, 2020