Keeping Your Drink Cold and Giving Back to Testicular Cancer Are the Two Goals of Balls of Steel
Back in 2019, when life made sense, a few friends sent me links to a site advertising "Balls of Steel," which really says a lot about my friendships. I thought this may be a reference to Superman's genitalia, but it turns out they are spherical, reusable drink chillers. As I poked around the site, I discovered they also support testicular cancer research and awareness.
I reached out to the company to express my gratitude and support, and the new owner, Kevin Shackett, offered to do an interview with me about the company. Since the whole "worldwide pandemic" thing initially got in the way, we have finally had an opportunity to chat.
ABSOT: Before we dive in, tell me a little bit about yourself.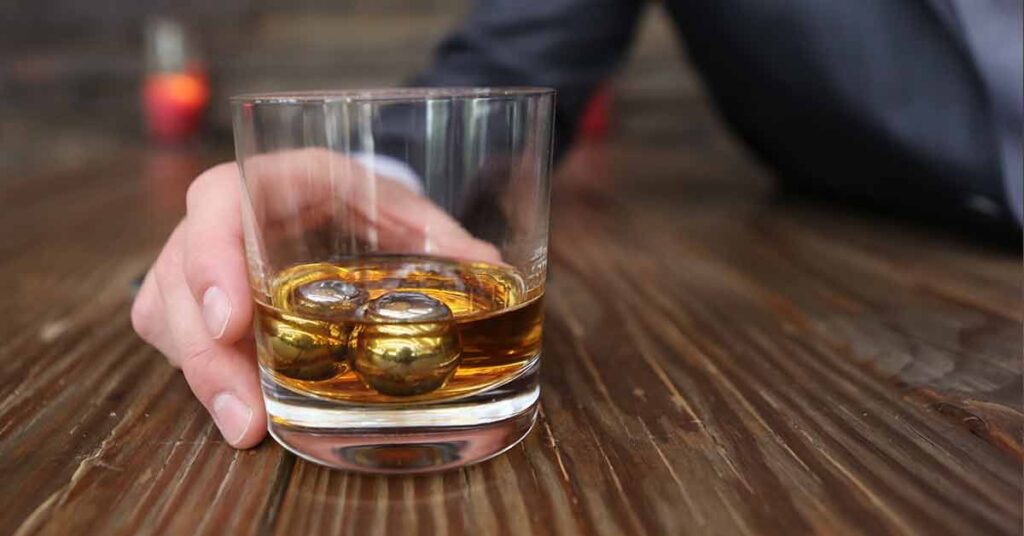 Kevin Shackett: "I've been in purchasing for the last eleven years in the entertainment industry. I started out as a driver, moved on to shipping and receiving, sales, and then finally to purchasing which was the best fit.
On a personal level, I studied philosophy at the University of LaVerne earning a BA, which has helped immensely with my career (and life). My wife and I have been married for four years this past May and share a house with three cats (Vida Blue, Pinochle Thompson, and Ella Jay) in the Frogtown neighborhood of Los Angeles."
ABSOT: Kevin, let's talk about your Balls of Steel. What are they?
KS: "Balls of Steel are steel spheres that are meant to be kept in the freezer and then added to a sipping amount of liquor. Each ball is hollow on the inside and filled with our proprietary Arctic Core ™ liquid that is responsible for the balls' enduring cooling capability.
This creates a perfectly chilled beverage that doesn't get diluted by ice. A lot of people think that we are anti-ice, but this isn't the case. I'm a big fan of ice and use it often, but when it comes to drinks that can be ruined by dilution, Balls of Steel are the answer. I use them every night with my two fingers of whiskey, but will also add a half piece of ice so that the flavor of the whiskey is opened up a bit."
ABSOT: I guess this is a case where it's not a bad idea to have cold balls. Why did you decide to purchase the company?
KS: "I had been looking to buy a business for some time. Previously, I came up with many different ideas for a business but never pulled the trigger to begin it. I think that I was too nervous to start from scratch (risk analysis too high for my comfort), so I wanted to get something that was already established that I could run and add on to.
The previous owner and founder of BOS, Grant, did an amazing job of setting up this company and running it. I really can't say anything but nice things about him. I think that I'm a typical "entrepreneur personality" in that I can see how to do things better in a regular job, and when that doesn't happen I find it very hard to accept. As a small business owner if I succeed or fail it's on me, and I feel much better about that, to practice what I preach."
ABSOT: Let's change gears a bit. My interest in your company is not only in your Balls, but also the care you express for men's balls everywhere. How does BOS give back to testicular cancer? Why this cause, specifically?
KS: Since the inception of the company, supporting testicular cancer research has been an integral part of it. Though I wasn't the one who set it up, I can see the importance and the symbolism that the Balls of Steel play. For every unit we sell we donate 15% of the net proceeds to the MD Anderson Cancer Center.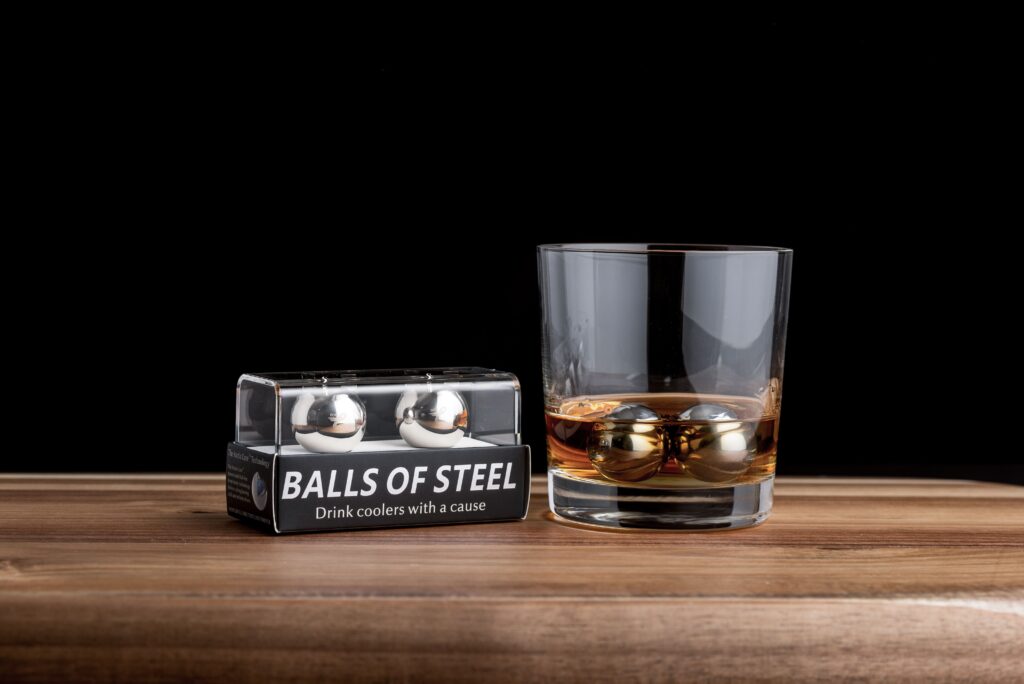 Like I said, I didn't set this up originally, but I can certainly see the connection. Because supporting testicular cancer was such a part of the forming of the company, I'm sure that the balls served as an entry point for getting involved in the cause."
ABSOT: I appreciate you keeping the ball rolling for this vital mission. How do you hope Balls of Steel sparks more conversation?
KS: "Since finding a cure for testicular cancer is so important to this company it's important that we promote a conversation around it. The reason for the name Balls of Steel is to catch people off guard and hopefully get a chuckle out of them. Comedy is the best way to break through the guard that most people have. Once this happens they are more open to talking about things that are not so fun to talk about, like testicular cancer.
But it's important to talk about things that make us uncomfortable, it's important for men to know the facts and know how to check themselves for the early signs of testicular cancer so that we can save lives, and balls. Every set of Balls of Steel that we sell comes with a little pamphlet that explains why and how we donate, promotes men to talk about testicular cancer, and explains how to test yourself."
ABSOT: On a personal level, what do you do to take care of your own health?
KS: "To start with, I check myself every day for the early signs of testicular cancer, and sometimes my wife checks too… when I'm lucky.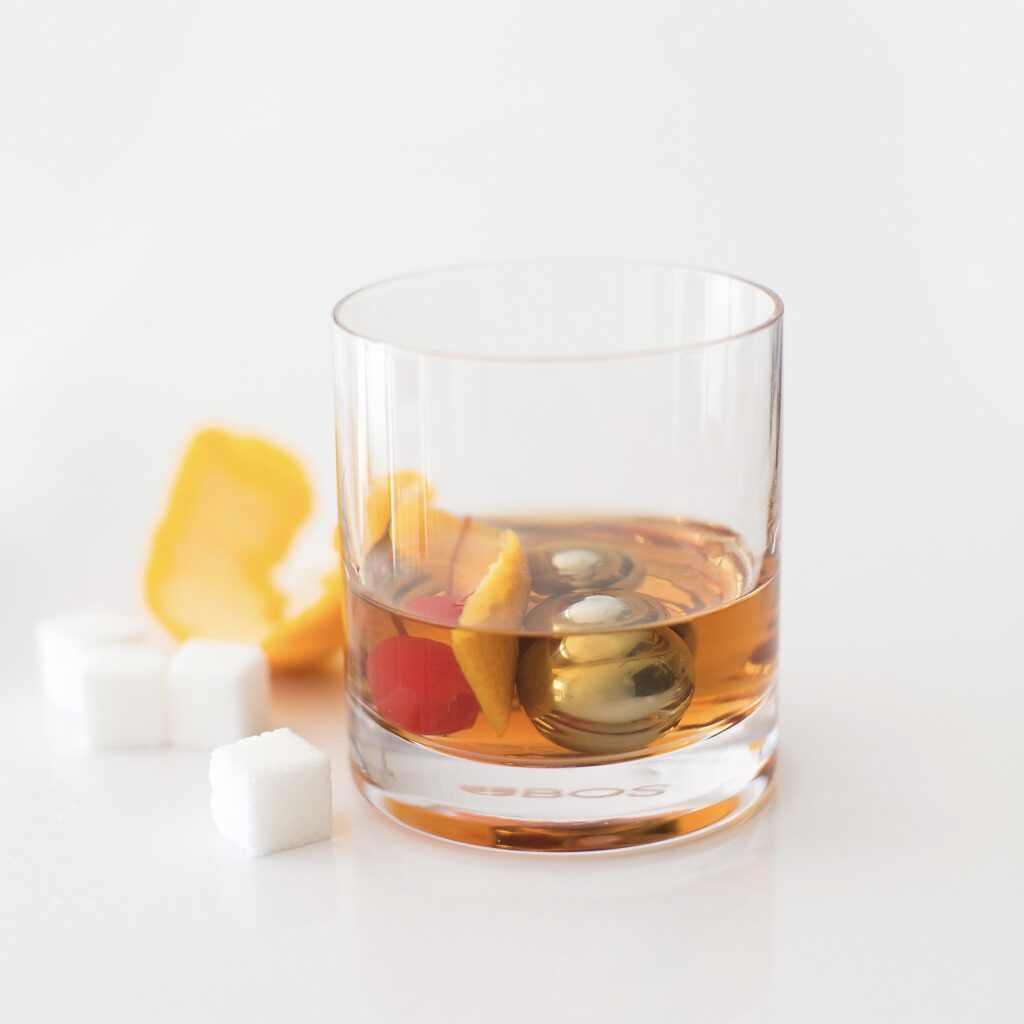 I'm also a big advocate of wellness medicine. I see my wellness doctor quarterly, I have my blood drawn and tested bi-yearly, and I take a handful of supplements every morning. When I'm able to, I'll ride my stationary bike for a half hour and then do a half hour of resistance training in my garage. Unfortunately, I often don't have the time or desire to do so, but I try to keep a good schedule. Other than that, I drink a ton of water and try to keep things positive."
ABSOT: As we wrap up, what message do you have for all men about their health?
KS: "Though we want to believe we are invincible, we aren't. Taking care of yourself, testing yourself, going to the doctor – these are things we need to do and don't decrease your masculinity one iota.
Check yourself every day. See your doctor on a regular basis. Eat well and exercise as much as possible. Take care of yourself, reward yourself with good whiskey, and some Balls of Steel."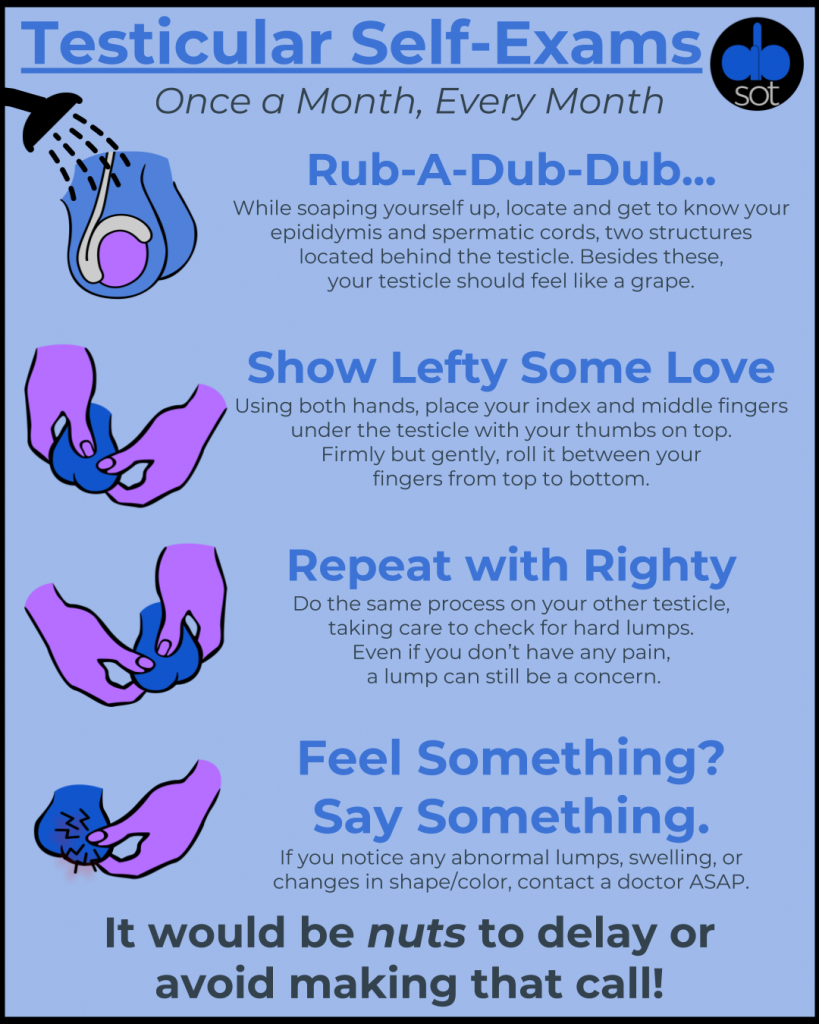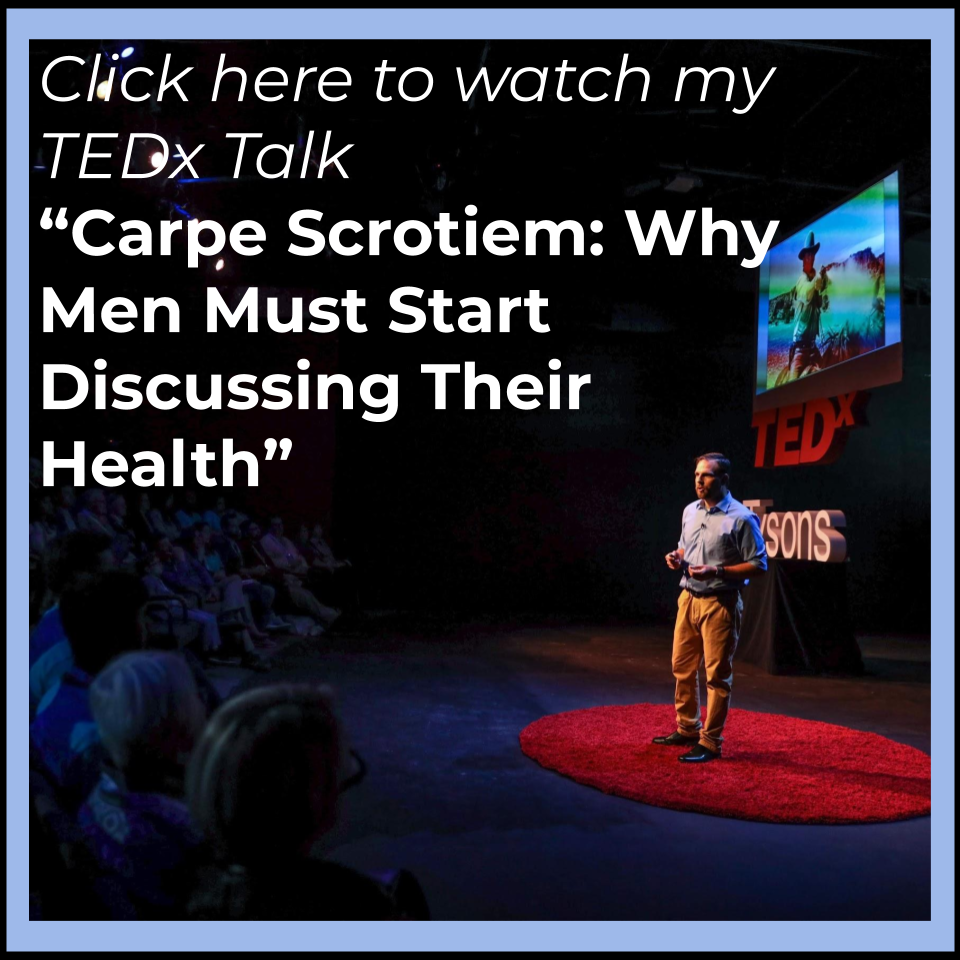 ABSOT is endorsed by the Laughter Arts and Sciences Foundation, a registered 501.c.3 charity. To make a tax-deductible contribution to help continue ABSOT's work with testicular cancer awareness and men's health, click the image below.
July 7, 2020