After Three Years of Writing About Testicular Cancer and Men's Health, I Reflect on the Evolution of ABSOT
It's really hard to believe that ABSOT has existed for three years now. Originally, I set out to write a comprehensive chemo survival guide, and that is now complete here (including links to specific, longer blog posts and narration). However, now the focus of the blog has evolved into a one stop shop for men's health information, focusing on testicular, prostate, colon, and male breast cancer and men's health as a whole.
Essentially, ABSOT is now less about my journey and me, and more focused on men in general. I've spent the past year interviewing various doctors, public figures, and companies who are focused on improving the state of men's health. Each of them had slightly varying focuses, but one thing has become clear: We've really dropped the ball on men's health, but the tides are slightly changing.
However, ABSOT will also have a personal component to it, since it started as a way for me to detail my experience.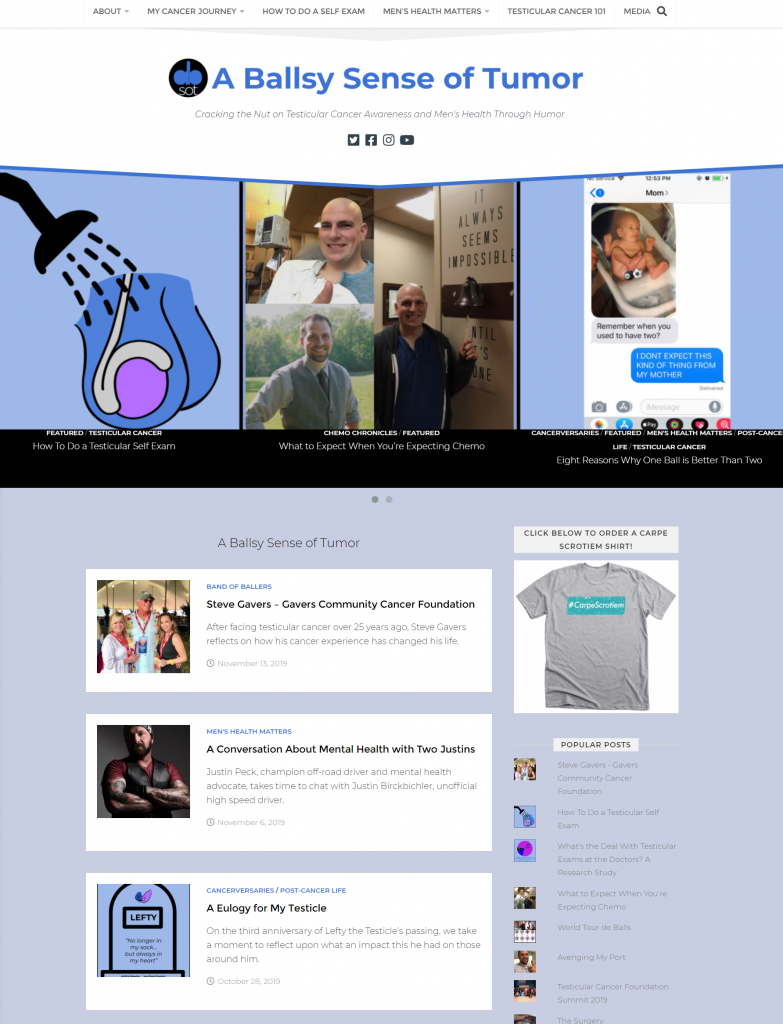 Over the past year, I've focused the majority of my "personal posts" about my mental health recovery. While my active cancer treatment spanned a period of less than six months, my emotional healing healing has taken much longer. Perhaps it's latent things I've never dealt with fully, but now it's been a big focus to share my story to let people – both "cancery" and not – that it's ok to not be ok, as long as you're ok with taking steps to help yourself be more ok… okay?
If you're facing any sort of trauma, I will always recommend you finding an outlet for managing and releasing stress. While writing is my chosen path, don't hesitate to seek out something that works for you.
Each year on the anniversary of the birth of ABSOT, I like to list my top ten favorite blog posts.
I really enjoyed writing 41 posts over the past year, spread between three categories: Men's Health Matters, Post-Cancer Life, and Band of Ballers. As I say every year, it was extremely hard to pick (and even harder to rank) my top ten list.
Honorable Mention:
World Tour de Balls – In April, I reflected how the world seems to be paying more attention to testicular cancer awareness as of late, thanks to the influence of many individuals and events.
The List
10. Thirty Months Later – After neglecting my "X Months Later" series for over eighteen months, I revisited it to take a look at how my healing continues, inside and out.
9. Driving Men's Health in a Better Direction – The Cleveland Clinic's MENtion It campaign has been pioneering research into men's health since 2016. I got to speak with Dr. Frank Jevnikar to discuss this year's findings.
8. Who's Your Dadi? – I partnered with Dadi, an at home fertility testing and preservation company, to share about their business and make a lot of puns about masturbation. A fun one to write – in more ways than one.
7. Scott Hamilton's Silver Bullet – I spoke with Scott Hamilton, one of two Olympians I would interview in 2019 about testicular cancer and his experience. We discussed how we can bring home the gold in cancer awareness and advocacy.
6. Nathan Adrian – Eight Olympic Medals, One Ball, and a New Important Goal – The other Olympian I spoke with in 2019, Nathan Adrian shared his recent brush with testicular cancer and how it's inspired him to give back. I'm happy to report that he and I still talk semi-regularly!
5. Testicular Cancer Foundation Summit 2019 – The experience I didn't realize I needed until it was over. I spent the weekend with roughly 30 other testicular cancer survivors, reflecting and growing as a community.
4. My Mental Health: An Update – One of my more personal pieces, in which I reflect on how my mental health was taking a turn for the worse again. I will be sharing yet another update next week, so stay tuned. Spoiler – I am doing much better.
3. Dr. Rovito vs. USPSTF: The Battle for Testicular Exams – The United States Preventive Services Task Force has been the bane of my existence for years. Dr. Michael Rovito provided an excellent interview about why they are wrong.
2. 6 Reasons to Show Love to Your Testicles This Valentine's Day – A full-on ABSOT post – combining humor, current events, and education in one easy to comprehend package that reminds men to take care of their package.
1. A Eulogy for My Testicle – I honestly came up with this idea last year and had to sit on it for a year before I could write and publish it. My favorite line – "While testicular cancer is aggressive, it is extremely curable once the cancerous testicle goes to the 'giant scrotum in the sky."
In addition to my own blog, I became a columnist for the Good Men Project.
I wrote weekly posts from January 2018 through August 2019, but realized it was taking a toll on my mental health to produce anywhere from four to ten pieces a month. At an average of 500 words per post, it was adding up quickly and causing me a lot of stress.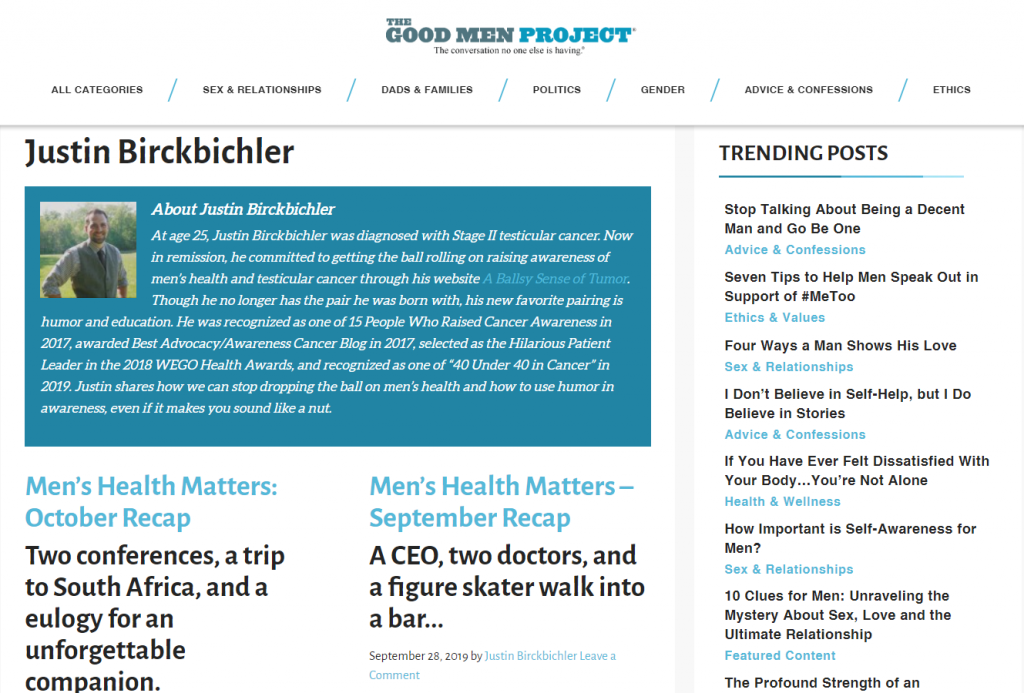 I asked my editor if I could drop down to a monthly recap of what I've written about on ABSOT and he so kindly agreed. You can check out these monthly recaps here on my Good Men Project author page, but I'd also like to highlight some of my favorite original pieces I wrote on GMP over the past year, in no particular order.
Honorable Mention:
A Tale of Two Justins, Bound By One Thread – Technically speaking, this wasn't part of my column, but this piece introduced a 30-part daily series detailing my mental health journeys from 2006 and present day. You can check out the entire series here.
The List
ABSOT is now heading into its fourth year and there is no end in sight. Thanks for following along on the voyage and indulging me on this important mission.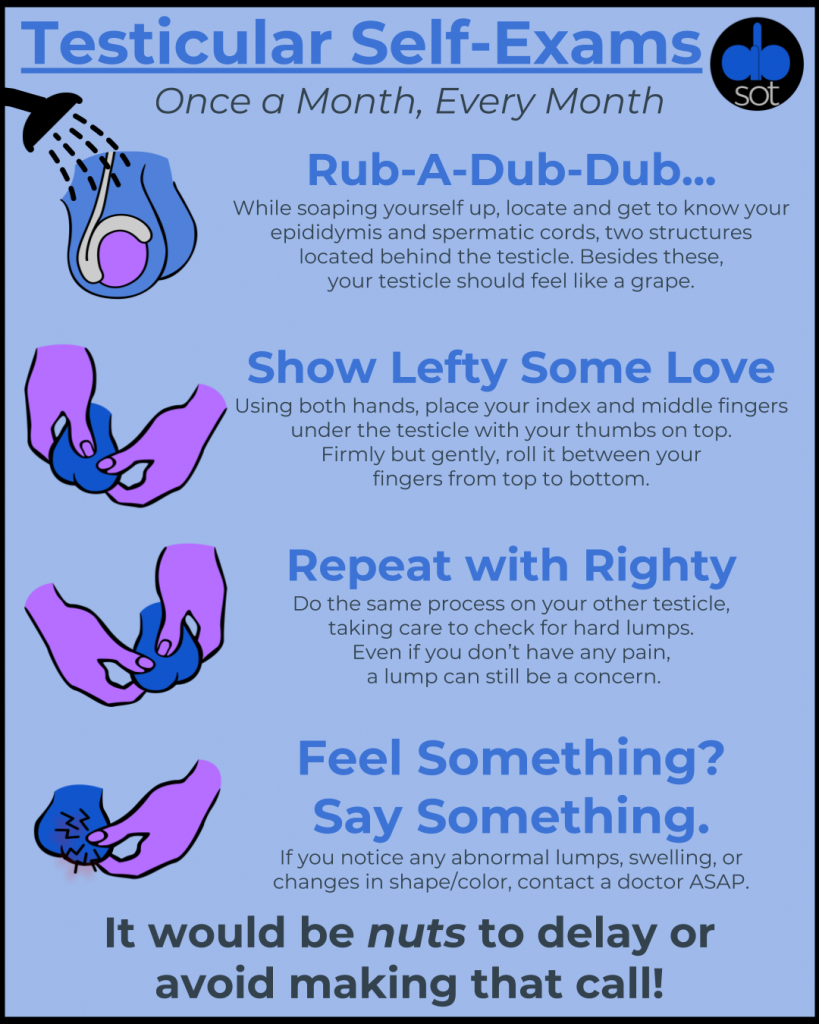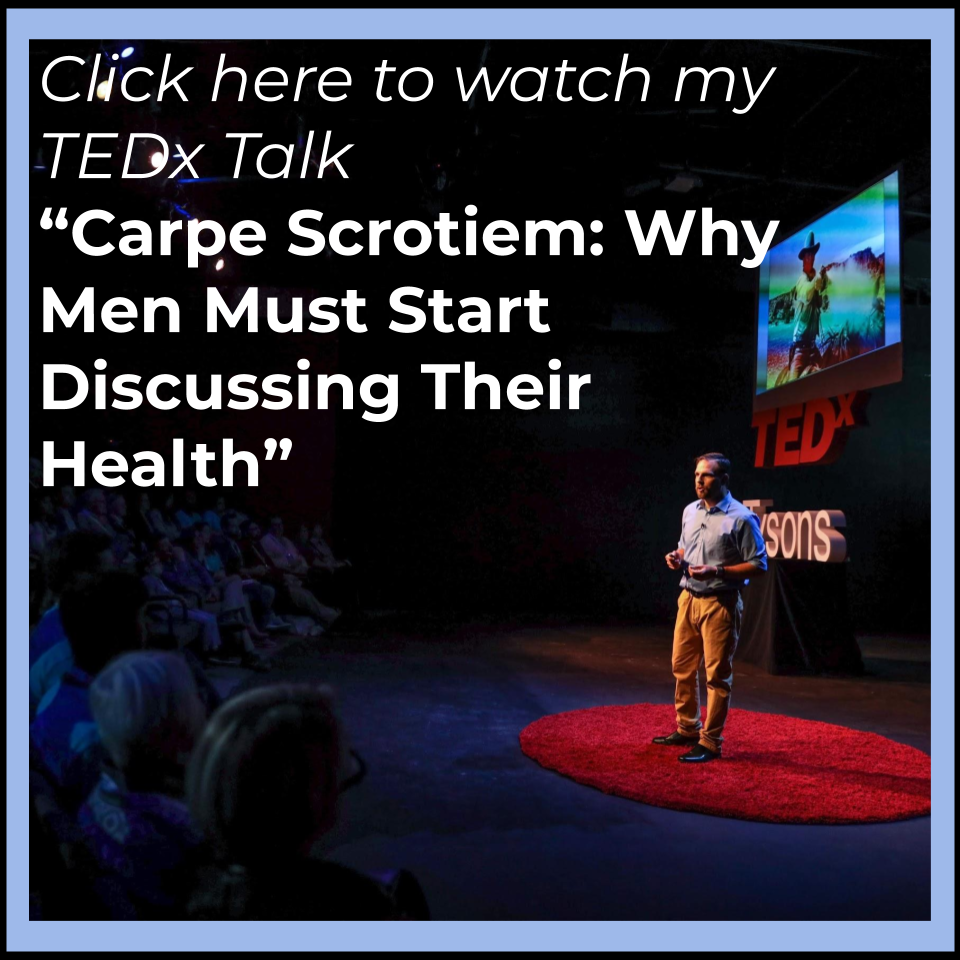 ABSOT is endorsed by the Laughter Arts and Sciences Foundation, a registered 501.c.3 charity. To make a tax-deductible contribution to help continue ABSOT's work with testicular cancer awareness and men's health, click the image below.
November 20, 2019