To Say Cancer Changes Your Perspective on Life Would Be an Understatement.
There are physical changes, financial costs, and numerous emotional tolls that you'll encounter along the way. For me, cancer forced me to take a good, hard look at my life. Just as I teach my students, cancer taught me many lessons.
Find what's important
Prior to cancer, I was involved in about ten different side projects. I was like a dog chasing a ball (little did I know I was about to lose one). If something sounded like it would be a cool idea or help improve education, I went all in.
However, there are only 24 hours in a day. If I'm spending 8 of them sleeping and another 8 at work, that only leaves 8 hours for cooking, exercise, and leisure time. The more projects I took on, the more quickly that 8 hours of freedom dwindled down as I poured myself into more and more random endeavors. Because of this, I was neglecting my relationships and things that really matter, like my personal relationships and spending time with my cat (yes, I am a crazy cat man).
About halfway through chemo, I realized this.
I made the decision to walk away from nearly all of these projects, which seemed hard at the time, but now, I am seeing the benefits.
Ultimately, you get one shot at life (unless reincarnation is a thing, in which case I want to be a hawk or an eagle in my next life). I can't spend all of my free time doing things that ultimately won't have a lasting impact on my life while ignoring the people who love and support me.
This realization also pushed me to make some other big changes in my life. I'm leaving my job at the end of the year. I have been very fortunate to have a supportive school and a wonderful class this year, but the fact of the matter is I spend over an hour and a half commuting every day. (You could say all this driving drives me nuts, but I only have one.) I'm going to be working at a school that is less than ten minutes from my house next year, and that gives me more time with my fianceé (who will be my wife by then), our pets, and working on spreading awareness with ABSOT.
Friendships will change and new ones will form from a cancer experience
This was a lesson that came very early on in my cancer journey. Initially, I only shared my diagnosis with my family and a few close friends before deciding that going public with my experience can do a lot of good for men's health. Most of the select few I chose to tell reacted with support and love, but this wasn't always the case. One such close friend floored me with how she responded.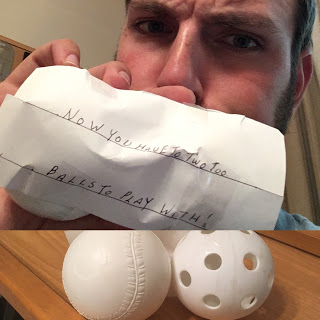 I was admittedly distant from all people, including this person, while I was trying to learn how to handle this news and its impact on my life. Because of this, I wasn't really opening up to her about how I was feeling or my plans to begin ABSOT. One evening while I was trying to share how important ABSOT was to me, she could only focus on how she felt that I was pulling away from her. She responded to a text saying, "I thought our friendship was stronger than you getting cancer."
Pro tip: Don't make someone feel like a bad friend while they were recently diagnosed with cancer.
Worse, don't be selfish and make someone's cancer diagnosis mainly about you and your feelings. I understand that a diagnosis affects all, but in that moment, I didn't need to feel like my emotions and how I was processing was insignificant compared to her own experience. Suffice it to say, I responded to her saying something to the effect that she wasn't being the kind of friend I needed, and we do not speak any longer. It was a tough decision, but ultimately I found that this would be better for my healing process. (I expand on this anecdote in this post on The Mighty.)
On the flipside, I received an outpouring of support from people who I would have considered acquaintances and complete strangers. One co-worker who I hadn't been too close with prior to this checked on me via text numerous times a week. A new Twitter follower sent me a Beaker hat, based on a brief conversation we had about the Muppets Christmas Carol being the greatest Christmas movie of all time. Another casual Twitter follower organized a "Christmas movie drive" to help me complete The Annual Christmas Movie List. Instagram followers reached out with offers to help me during and after chemo. When the chips are down and your world seems to be crumbling before your eyes, you'll find your people who have your back… and find the courage to cut out the ones who don't.
It's OK to show emotion… even as a man
As a society, we've decided that men are not to show their feelings while women are painted as emotionally transparent. Cancer shows you that you can't afford to do that. I kept my emotions in before and during cancer. On the outside, I usually appeared to be calm and collected, but on the inside was a different story.
Internally, I was thinking about dying (even though the mortality rate from testicular cancer is low), the future, and various other worries, but I never shared that with the vast majority of people around me. I felt like I was already enough of a burden that I didn't want to add more to anyone's plate.
A bottle can only hold so much. When I would spiral into those thoughts, I would often snap about things that weren't a big deal. When I realized this, I started trying to express how I was feeling and why that was. If you're going through a trying time, be open about it. Even now, I am attempting to do better with expressing how I am feeling so if I appear to be mad at something, the person knows it's not their fault.
Read Part II of Lessons Learned here.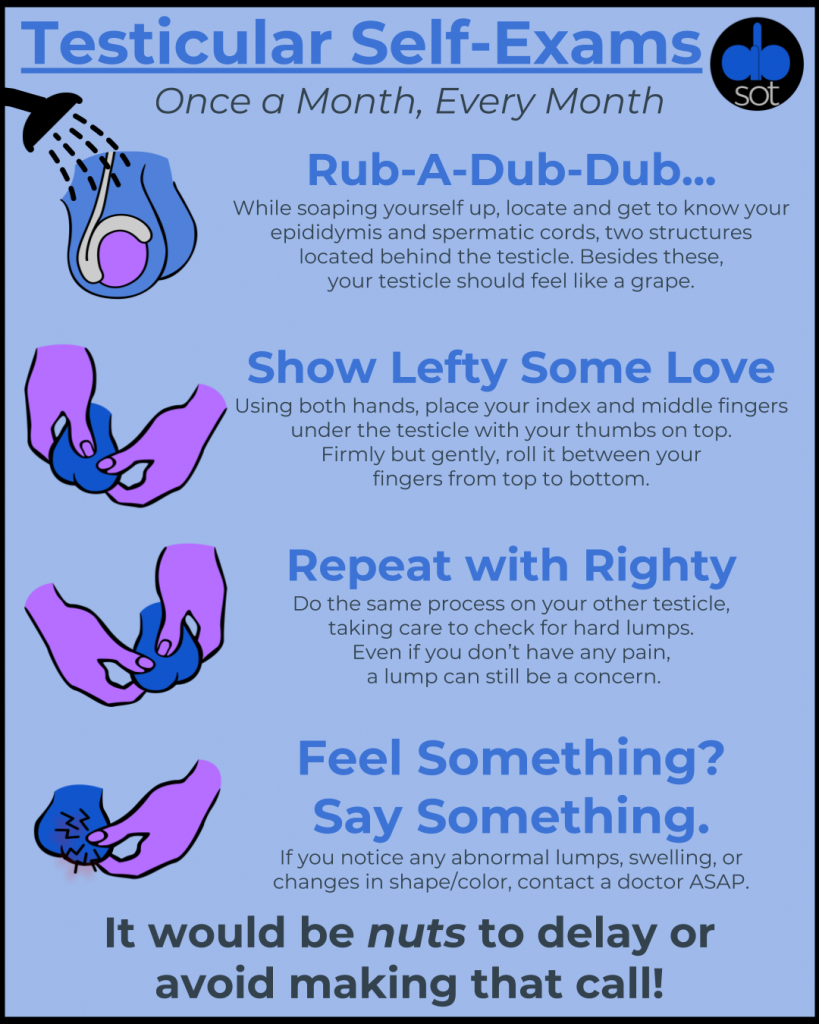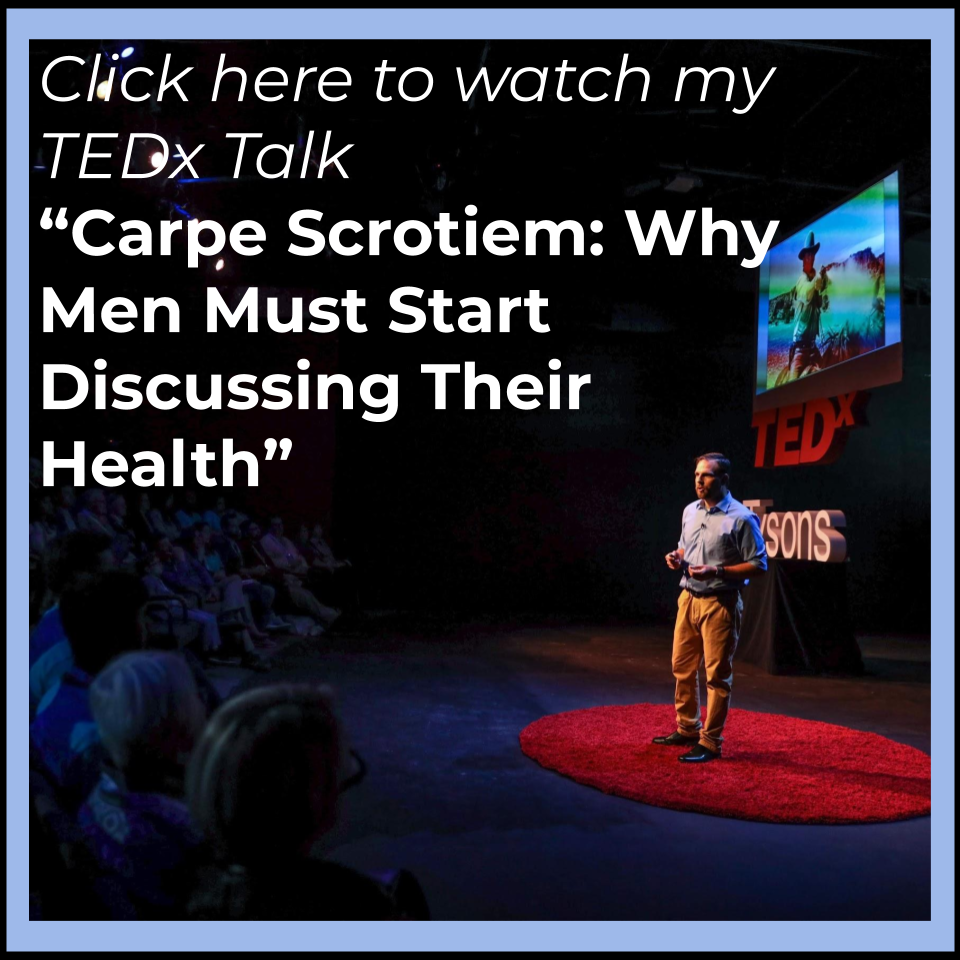 ABSOT is endorsed by the Laughter Arts and Sciences Foundation, a registered 501.c.3 charity. To make a tax-deductible contribution to help continue ABSOT's work with testicular cancer awareness and men's health, click the image below.
May 24, 2017