Matt Wakefield, Two-Time Testicular Cancer Survivor, Bares All About His Journey – Quite Literally.
Welcome to the Band of Ballers! In this series on ABSOT, I'm turning over control to some other ballsy testicular cancer survivors and patients who have inspired me with their work in advocacy and awareness during and after their diagnosis. This month's feature is all about Matt Wakefield, who showed just how ballsy he is in various awareness events, including posing in a book called Manhood: The Bare Reality. Enjoy!
So I've been asked to share a few words about my two cancer experiences, and how it's changed me. How hasn't it changed me? Well, I have two birthdays, 23rd April, when I was born and 22nd June, when I joined the cancer community.
I'm a double testicular cancer survivor, a Flatbagger, if you will.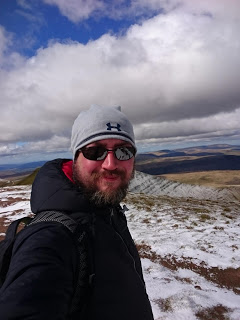 I was first diagnosed in 2000, when I was 20. Before then, I was quite ignorantly ignoring the lump on my left nut for about 9 months. Why did I ignore it? Mainly the typical reason men ignore problems down there – ignorance and embarrassment. When I finally bit the bullet and told my parents about it, and in turn my GP, the lump had grown from the size of my little finger nail to the size of my finger and thumb put together.
On 22nd June, I had a hospital appointment and found out it was more than likely testicular cancer. The urologist telling me the news said he was so certain the lump was malignant that he would bet his house on it. I was shocked and I thought I was going to die. But I was also defiant; I wasn't going to go down quietly!
A week later, I became a one baller
(Editor's Note: I prefer the term Uniballer, but this may just be a USA/England difference. Jolly good!), and shortly afterwards, I got the results that it was cancer – Stage I seminona. A CT scan revealed that while it may not have spread, I would soon begin a course of radiotherapy to nuke away any cancer cells just in case. As the radiotherapy would have an adverse affect on my fertility, I decided to freeze some sperm in case I wanted to have kids in the future.
Radiotherapy came and went and life resumed its regularly scheduled programming. In 2004, I met the woman who would later become my wife, Corinne. We decided it would be a good idea to have children; unfortunately my fertility was next to nothing after the radiotherapy. So we went the IVF route with the sperm I had banked. The results were Sam and Bethany, born in August 2008!
Life went on.
In summer 2014, I found a lump on my remaining nut.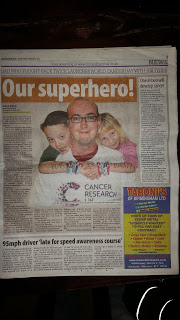 This time, I didn't mess around. I found the lump on a Friday night, and I was at the doctor's on Monday morning. I knew from the feel of it that it was cancer. An ultrasound scan confirmed it, and so I became a flatbagger. Again it was Stage I seminona, with no sign of spreading, but I had a cycle of chemotherapy (carboplatin) to be on the safe side.
As a result of being a flatbagger, I am now dependant on hormone replacement therapy (HRT) for my body's testosterone. I had already been on HRT when I was a one baller, in the form of a gel (testogel) but now, as I need it full time, I am on an injection (nebido) which I have every ten weeks.
One thing you don't get told about when you face cancer is how it affects you mentally and emotionally. I was a wreck following my first round with cancer. I felt guilty for surviving, was anxious, and had an overactive imagination that it was coming back (Editor's Note – Par the course, been there). The second time I had cancer, I booked myself in for some counselling sessions which helped me 100%.
I'm a big believer in raising awareness of testicular cancer.
Back when I was diagnosed 18 years ago, there was zero awareness of testicular cancer. Now, it has vastly improved. I have been involved in awareness campaigns for TV, radio and newspapers and magazines over the years. I have done awareness stunts, such as sitting in a bathtub of nuts – after all, you check your nuts in the bath! (Editor's Note: Slow clap.)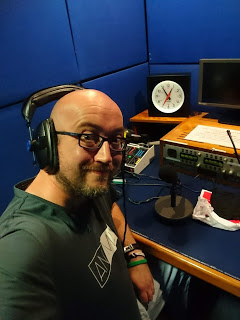 I have also been in documentaries about testicular cancer and have shared how my life has been affected by low testosterone. I have also posed naked from the bottom half down in a book called 'Manhood- The Bare Reality', which is about men and their penises, their life experiences, and what it means to them to be a man. That came about after seeing a shout out on Twitter by the author, Laura Dodsworth, looking for men brave enough to bare all, so I went to London to give an interview and have my picture taken.
(Editor's Note: I have received a copy of this book and have done a review of it here. Matt's story is incredible!)
The thing is, my life is richer because of testicular cancer.
It revealed hidden strengths I didn't know were there, a true sense of resilience. I appreciate life a lot more. I have made lifelong friends with people, fellow survivors who I wouldn't have met otherwise. And of course, my kids exist because of it.
What has cancer taught me? You have zero control over what life throws at you, but you have the ultimate control over your attitude towards it.
– Matt 'the Flatbagger' Wakefield, aged 38.
Be sure to connect with Matt by visiting him on Twitter (@flatbagger1980) or on Instagram (@insta_flatbagger)
Know someone (or even yourself!) who is supporting TC awareness and would be willing to share their story? Drop their name, contact, and why they should be featured into this Google Form and I'll reach out to them and/or you!
Until next time, Carpe Scrotiem!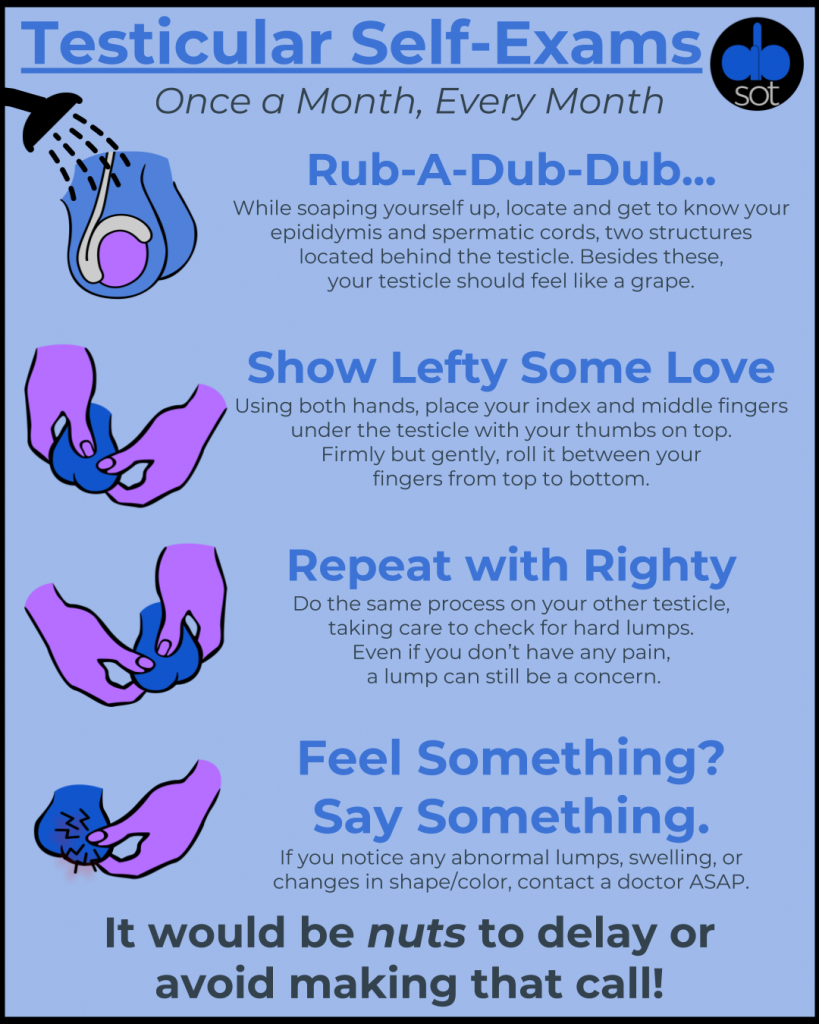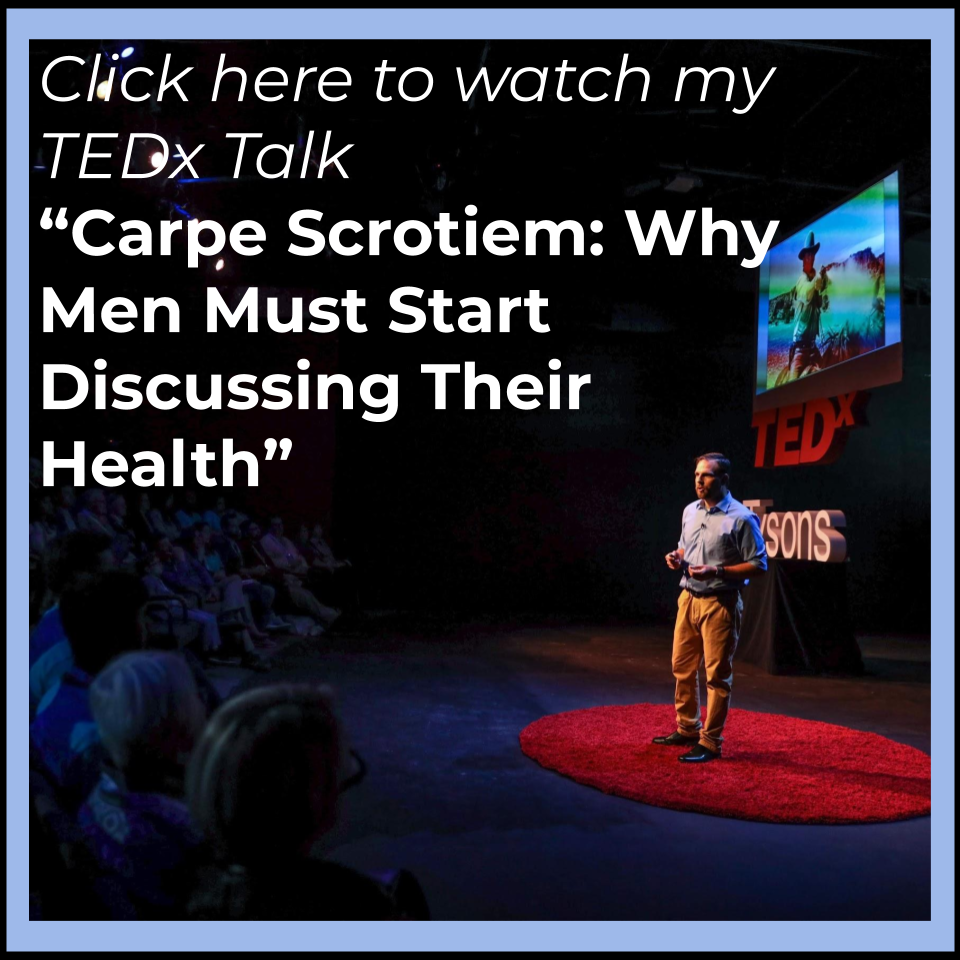 ABSOT is endorsed by the Laughter Arts and Sciences Foundation, a registered 501.c.3 charity. To make a tax-deductible contribution to help continue ABSOT's work with testicular cancer awareness and men's health, click the image below.
September 17, 2018