A Former Colleague Responds to My Testicular Cancer Diagnosis
"So I finally got the pathology back. It is cancer." Those are the words I read when I heard the news that my dear friend had cancer. As I sighed quietly to myself, I was thankful that they got it out quick. I thought, "This is Justin, he can't have cancer. He is way too young!" So he had cancer, and they took it out, other than a test here and there, DONE!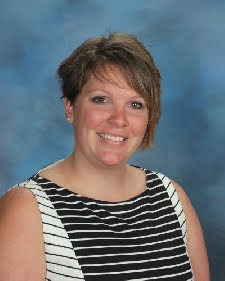 Of course, my positive attitude got shot down.
I remember reading the two texts: testicular cancer is aggressive and it has spread.
At first I was in friend mode. I was sad for him and I immediately prayed. Later, I selfishly I think, "Will another one of my friends die from cancer? Will his future wife be ok? Will his students be ok? Will his former students find out and will they be ok?"
Honestly, none of my selfish thoughts are important whatsoever.
The most important thing I choose to remind myself is how important the positive attitude is. It is something that Justin and I bonded over. Quit the whining and complaining and be happy for what you have. If I were to lose another friend, shouldn't we be happy with the time we do have together now? If his future wife is not ok, she could reach out to her support system or even me. If his students aren't ok, they have a counselor at their school. If his former students need someone, I am here.
So while I can't fix all of the problems of the world, especially cancer, what I can do is keep my head up, pray daily, and be there for all the people I love. Breakdowns are necessary sometimes. Selfish thoughts will happen from time to time. Deep down I know that Justin's positive attitude will help him tremendously through this journey and my positive attitude will help me understand and be there for my friend who is fighting cancer.
Maria is the school counselor at my former school. We share a birthday (different years, though.) We grew close over the years, with me often coming to her with needs of counseling for my own life.
Testicular cancer isn't just affecting me; it's affecting those closest to me. In this series, entitled "Healthy But Affected," one of my friends or family members will be sharing about their reactions to my diagnosis. I hope these posts serve as a reminder to talk to the men in your life about performing regular self-checks and their health in general. Together, we can lessen the impact of testicular cancer.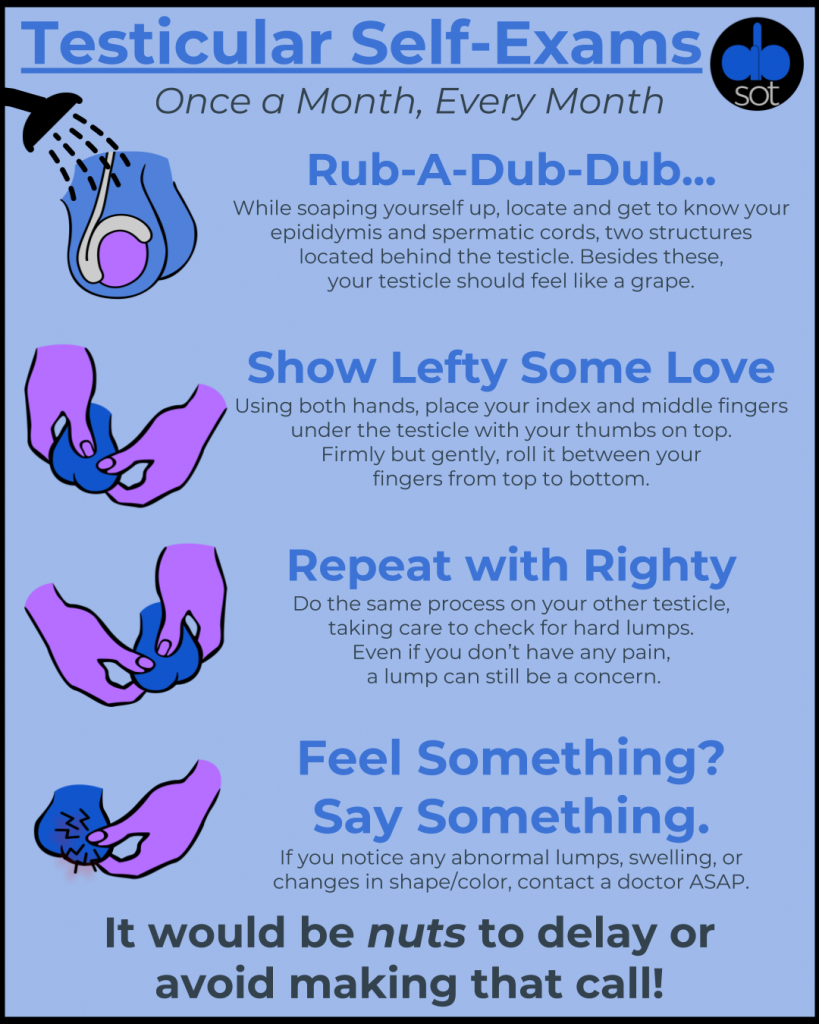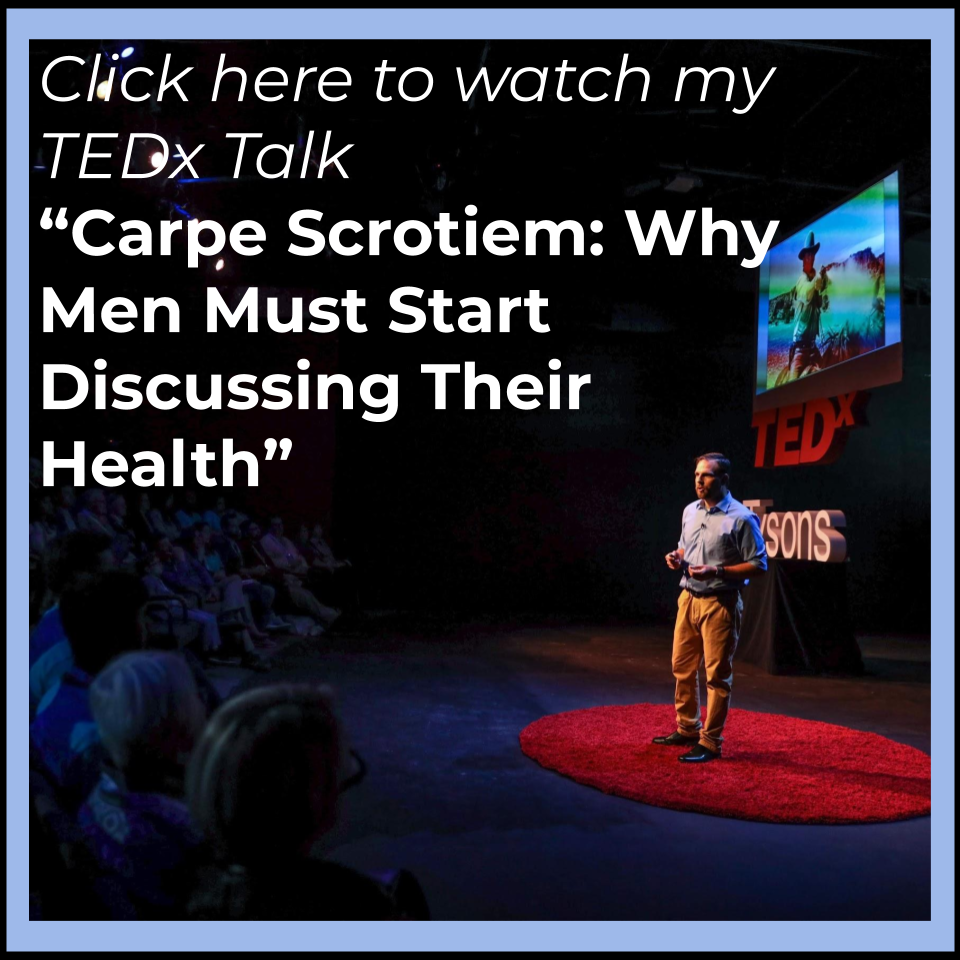 ABSOT is endorsed by the Laughter Arts and Sciences Foundation, a registered 501.c.3 charity. To make a tax-deductible contribution to help continue ABSOT's work with testicular cancer awareness and men's health, click the image below.
March 4, 2017