At Home Blood Testing Company, LetsGetChecked, Hopes to Become the "Netflix" of Lab Work
By this point in my life, I've had enough blood drawn that I'm pretty sure there is a clone army of Justins running around somewhere. While I've gotten used to the needle sticks (though I do miss my port for this reason and this reason only), blood draws are still pretty inconvenient.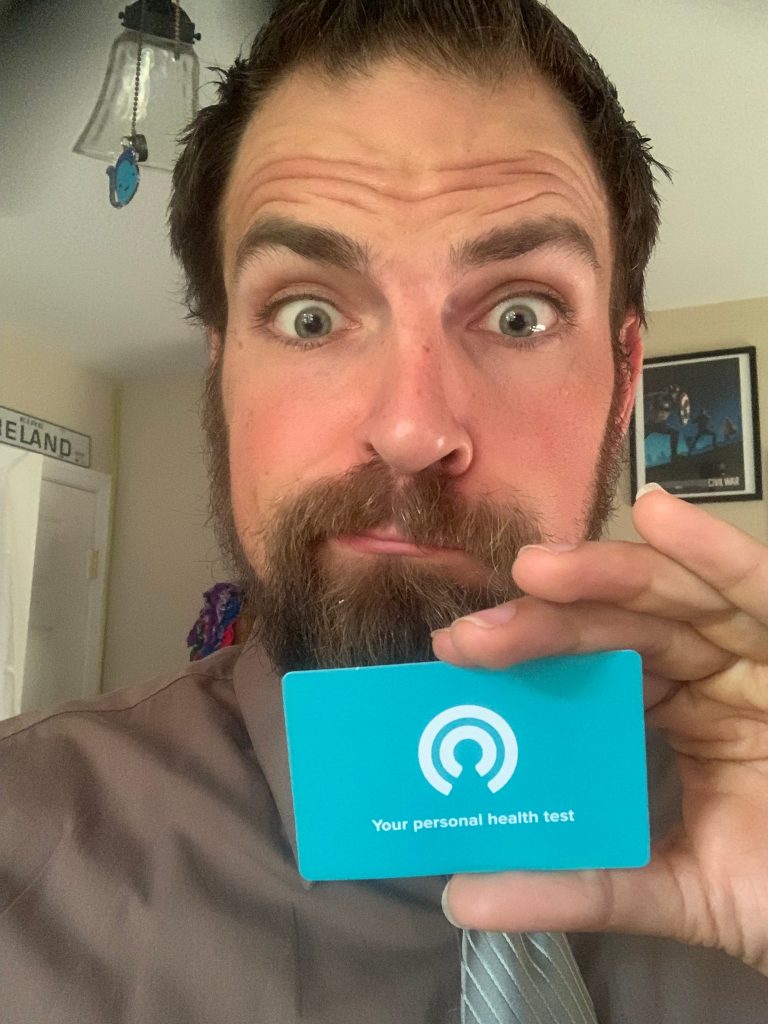 I have to get in my car, fight through traffic to get to a lab, wait until my name is called (and usually butchered, thanks to having far too many letters in one last name), get the blood drawn, and then drive home. I also have to keep logging in to my patient portal to check results. Even though I have a great medical team, it's not exactly the world's easiest or most convenient process.
Peter Foley also noticed this issue and many more.
Recently, I was given an opportunity to speak with Peter Foley, founder of LetsGetChecked. Though Foley holds a law degree and has a background in corporate banking, he noticed that many people's access to care was lower than it should be. Furthermore, the growth rate of issues was higher than traditional screening abilities.
He also had a personal motivation. When he was sixteen, he "felt like someone had kicked him" in the groin. He went to the ER and was sent home after nothing was found. After 3-4 more months of pain, he went in for another consult. This time, he was diagnosed with a teratoma (a form of testicular cancer). After an orchiectomy, he "got lucky" and didn't need anything further.
However, he remembered that moment and wanted to create something that would get testing done faster and be patient led. He thought there had to be a "better way of doing things."
To do things better, he founded LetsGetChecked.
At its core, "LetsGetChecked is all about personal health testing, making healthcare and health screening open and patient-led, empowering people to use technology in a simple but powerful way and giving greater control of their personal health."
It's a technology and clinical service company that allows consumers to order blood tests at home. The company does all the manufacturing of the required items and ships a kit to the consumer. Once received, he/she collects blood samples in the comfort of their own home through a finger prick and send it back to LetsGetChecked.
The company then sends it off to their lab for analysis. After results are completed, the medical care team from LetsGetChecked calls the consumer either way – good or bad. The information is also available on the online portal. The medical care team can even issue prescriptions, if need be.
In talking with Foley, he made two things clear about LetsGetChecked.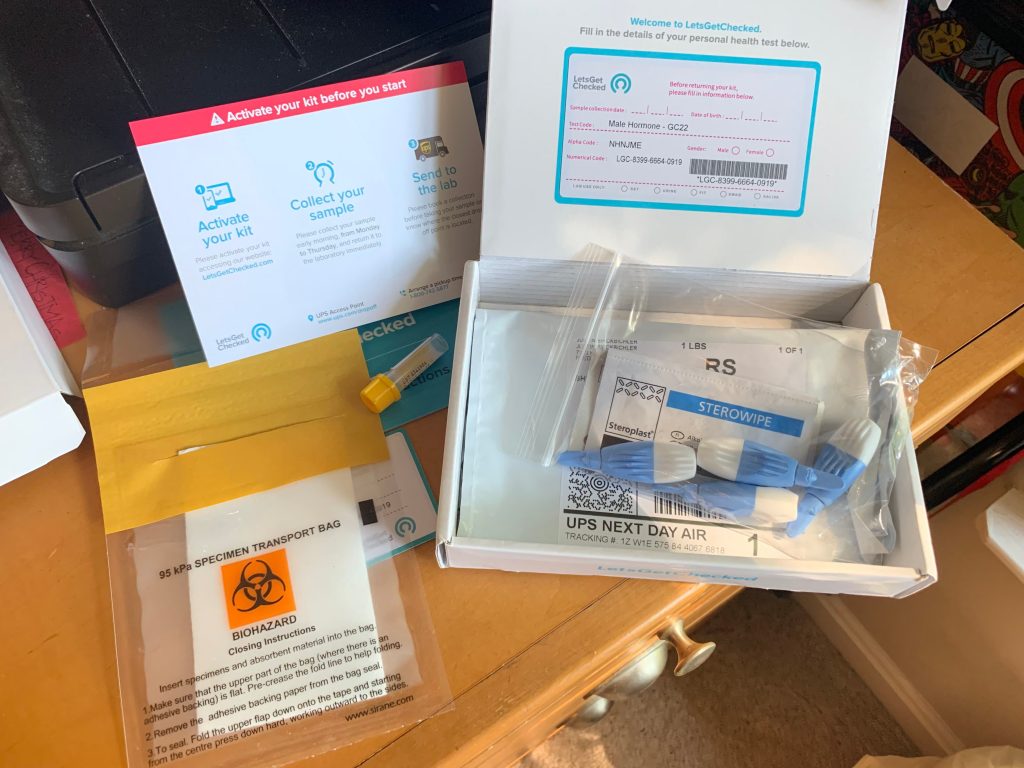 First, the medical team is available the whole way through the process. You can call them at any point and get a voice at the other end of the phone to talk you through anything. In Foley's words, "the human element is so critical. An automated service is too clinical."
Second, LetsGetChecked is not intended to replace standard doctor care. Instead, it's to help complement the traditional model of care. Foley stressed how it's so important to maintain a strong relationship with your primary care doctor. LetsGetCheck's lab work can help get testing done ahead of time. If you can come into a doctor's appointment with results already done, it could accelerate the treatment process. This different (and potentially better) way of managing testing could literally be a "difference between living and dying."
I wanted to check out LetsGetChecked for myself.
Suffice it to say, after talking with Foley, I was intrigued and wanted to try a kit out for myself. He graciously agreed to let me try out a kit and I selected the Male Hormone Advanced kit. You can check out the video below to see my experience in using the kit. If you don't feel like watching the whole seven minutes, it was a quick and (mostly) painless experience. Turns out, I am quite the wimp with finger pricks.
What didn't make it into the video was the human element that Foley had mentioned. Before using the kit, the customer service team called me to make sure I knew how to properly use the kit. A few days after I mailed the kit back, they called me with the results.
The woman who spoke with my was extremely friendly and explained the test results. My testosterone levels were in the normal range (which aligns with my recent testing from my primary care doctor).
A small problem then arose.
They were unable to process the other tests because there was not enough blood in the vial. However, before I could summon my inner Becky and ask to speak to a manager, she quickly apologized and offered to send out a second test, which I gladly accepted. She also gave me some tips to ensure I got a full sample sent back this time.
The second attempt went largely the same as the first, except this time I was able to fill the entire vial. Less than a week later, my full results were back – everything was still in the average range. Say what you want – turns out I'm just an average guy… despite the whole lacking a ball thing.
Foley was right – the human element was so critical. In both cases, the women I spoke with was so cheerful, took time to explain it all, and I especially felt like they both asked genuine questions about my health. Although I never met them face to face, I felt very at ease.
LetsGetChecked has some lofty plans for the future.
Their next big endeavor is to integrate wearables (such as Apple Watches and Fitbits) into their portals to get a comprehensive look at heart health and be able to predict the likelihood of someone experiencing a heart attack in the next decade. They also plan to offer more specific tests, which will take time, but ultimately help many people.
Another goal is to delve further into genetics based testing to identify risk factors and develop ways to monitor. They hope their service can become a bit more predictive, stopping issues before they even arise. After my conversation with Dr. Nussbaum on a similar topic, I am continually amazed with what medical science may be able to achieve.
As ABSOT's main goal is to improve men's health, I asked Foley for his thoughts.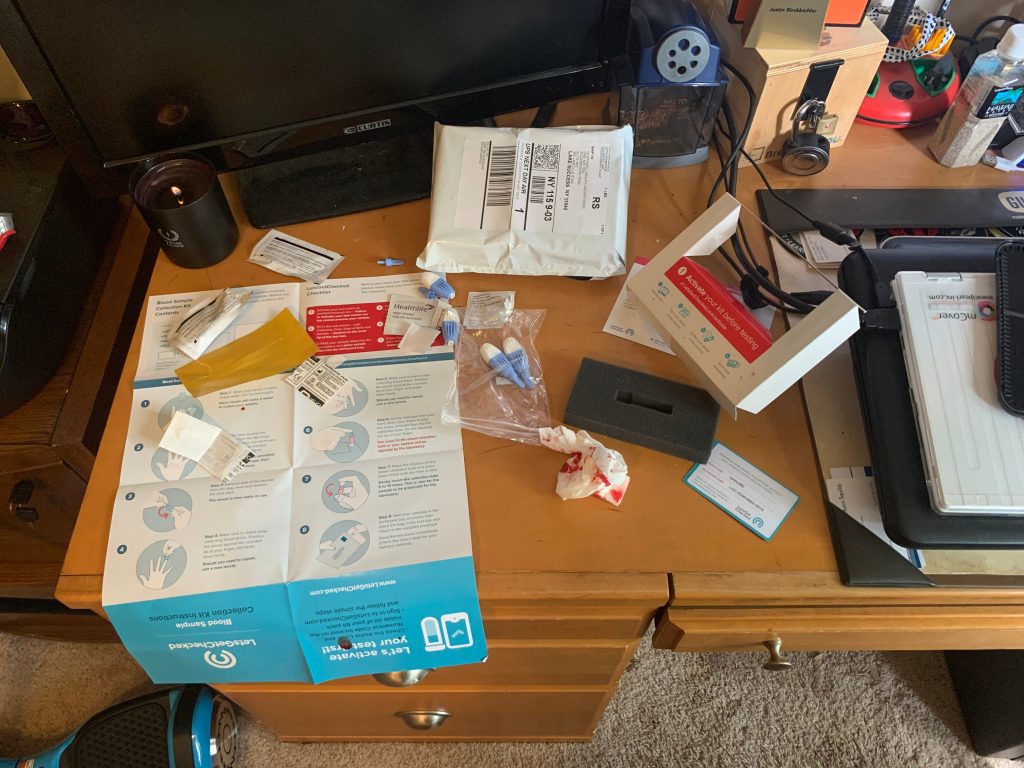 He said that LetsGetChecked has a wide range of tests for male centric tests, including the aforementioned male hormone test and PSA tests for prostate cancer, and general health screenings, like cholesterol and diabetes screenings. Furthermore, the team provides actionable and clinically relevant information, which helps give the man a plan to improve their health.
He also said in a lot of cases, men don't necessarily choose to neglect their health. Rather, they put it in the back of their minds and don't prioritize talking about themselves. To him, putting off getting medical tests done "isn't [always] an embarrassment issue; it's about convenience."
As I said in my opening, the current system isn't always the most efficient. Foley drew comparisons to Netflix and Amazon Prime. Whether it's a movie, television series, or assorted products, we now pretty much expect things immediately, and "healthcare should be no different."
They are definitely living up to the ideals of those other companies. Just like Prime and Netflix, LetsGetChecked can all be done from the comfort of your own couch. Though I'm not sure I would recommend binge bleeding into a tube as long as the newest season of Stranger Things.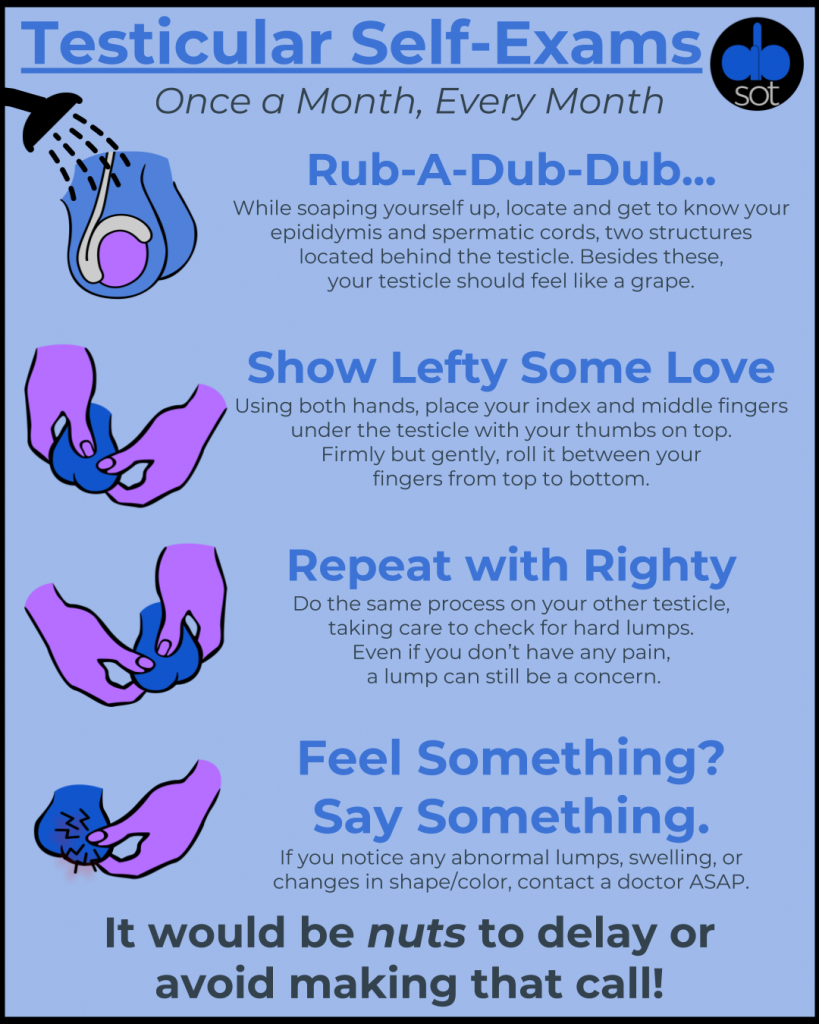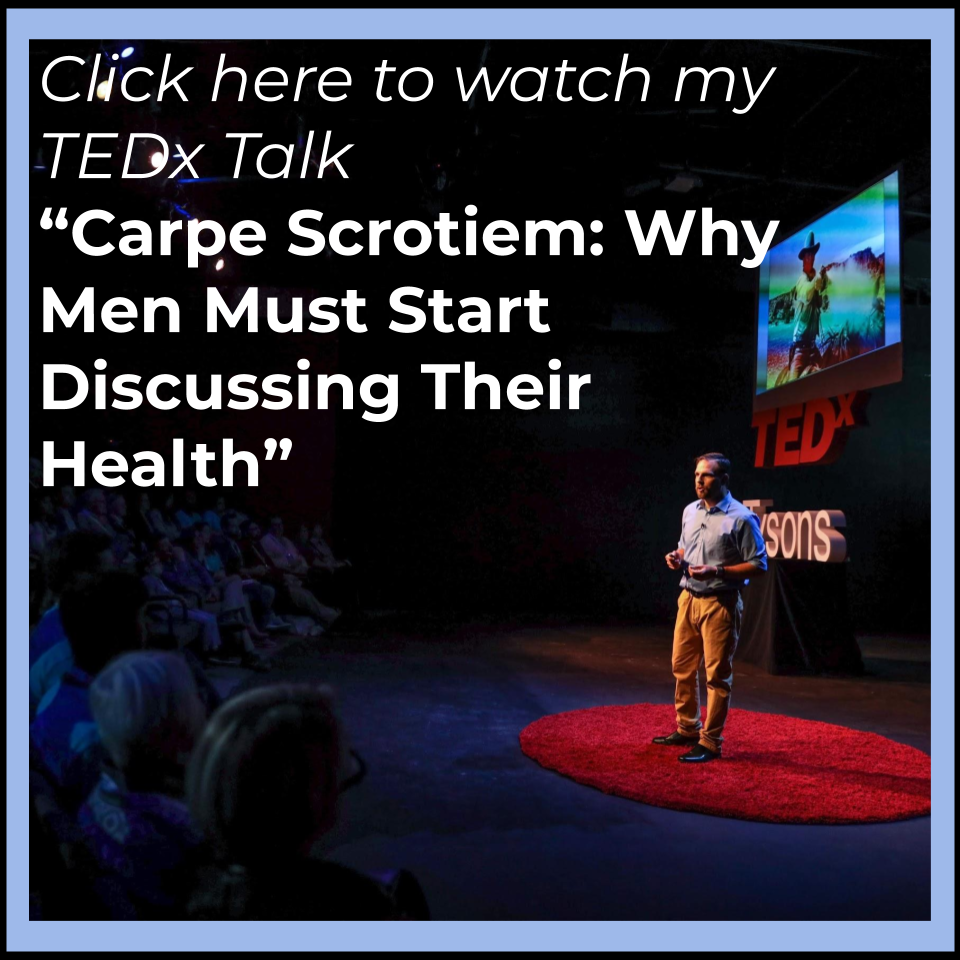 ABSOT is endorsed by the Laughter Arts and Sciences Foundation, a registered 501.c.3 charity. To make a tax-deductible contribution to help continue ABSOT's work with testicular cancer awareness and men's health, click the image below.
August 7, 2019