My Testicular Cancer Battle Is Just the Beginning – Spreading Awareness About Men's Health is an Important Passion
As I anxiously await my follow-up scan and results, I've started thinking about the future of my cancer awareness journey. I've had three months off from work to dedicate to treatment, recovery, and spreading awareness, but that's all about to change as I return to work tomorrow.
While I have spent this time focusing my energy on educating others about the importance of self-checks and other aspects of testicular cancer, most of my time will be now be spent teaching my fourth graders about the Revolutionary War, long division, inferences in reading, and forces in science. I don't want to ruin the work I put into my recovery, A great deal of time will also be spent resting in the evenings.
Immediate testicular cancer awareness plans
This isn't to say I am totally going to drop my goals with awareness and men's health activism. Your perspective changes when you are dealt something like cancer. Minor things, like having my car refuse to start cause of a dead battery, don't bother me. Spreading the message of awareness seems like what I need to do and will continue to be a primary focus of mine.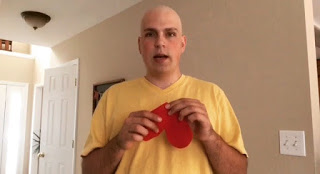 For this blog, I have enough "From Finding a Lump to Starting Chemo" and "Healthy But Affected" posts written to last until the middle of March. There are also a number of topics I want to explore in "Chemo Chronicle" posts (although I probably need a new name for CC posts), including the results of my scan, what it feels like to return to work, the financial costs of cancer, and other topics. Even if I don't blog regularly after I get the topics out that I have in my mind, I want to do check-ins after each month or so to update on what life's like as a cancer survivor, especially for milestones like 6 months cancer-free, 12 months, and so on.
Writing this blog has helped me cope with cancer.
I will be 100% transparent in sharing that lately I have been struggling to keep a positive mindset. I fear that the cancer has not been eradicated by the chemo and that I'll need further treatment. It wouldn't be the end of the world to need more treatment, but I just want to be a normal person again. Writing has been a huge help in sharing how I feel about having cancer, and I need to continue to write about what I feel to maintain good mental health, too.
Long term goals
Related to writing, another goal I have is to publish a book based on my experiences. I have no clue how to do this, nor if it would even be a valuable resource. The book would be comprised of many elements of the blog, especially the TBT posts, but there are also topics, such as my feelings towards religion while undergoing cancer, that would be brand new to the book. Theoretically, I could self-publish something through a PDF file, but I would want something physical that a testicular cancer patient or their caregiver could take with them to chemo. I have no defined plans or goals, but I know this is something I have considered since the start.
I would also like to become a public speaker on the topic. In my opinion, touring and speaking at college campuses would be an ideal place to spread awareness, since many college students are in the age group most at risk for developing testicular cancer. Again, like many of my goals in this post, I don't have a defined plan to make that happen, but these are some bigger picture ideas I plan to pursue. I would also like to give a TEDx talk about what we can do as a society to help embrace and discuss testicular cancer freely and without embarrassment. Virginia, where I live, hosts a number of TEDx events each year, so I plan to look into that.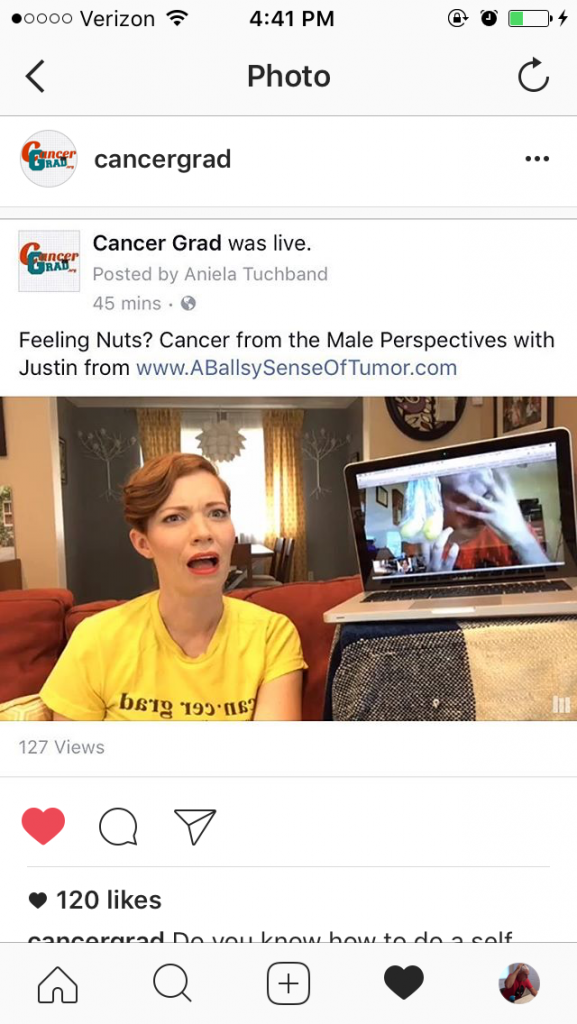 My full time job will continue to be teaching, but activism and awareness is something too valuable to fully drop.
I know I can't dedicate as much time to it as I have been, but I will still make the time to make it happen. Throughout my treatment, I've had some incredible opportunities to share my story and work alongside some cancer awareness groups, such as Cancer Grad, the Testicular Cancer Society, and the Testicular Cancer Foundation during this time and want to continue those partnerships.
Testicular cancer awareness is something that is now something very personal to me, and even though I am finished with chemotherapy and active treatment for the time being, I am committed to making sure I prioritize continuing the discussion about testicular cancer prevention, men's health, and the importance of self exams.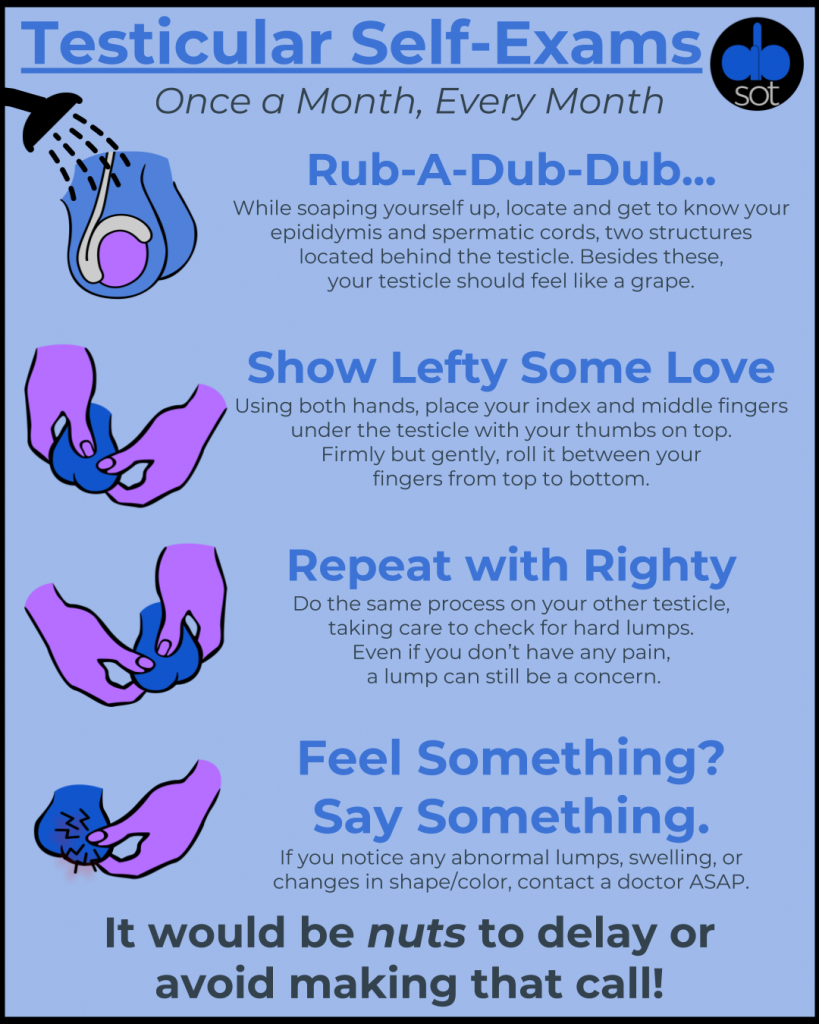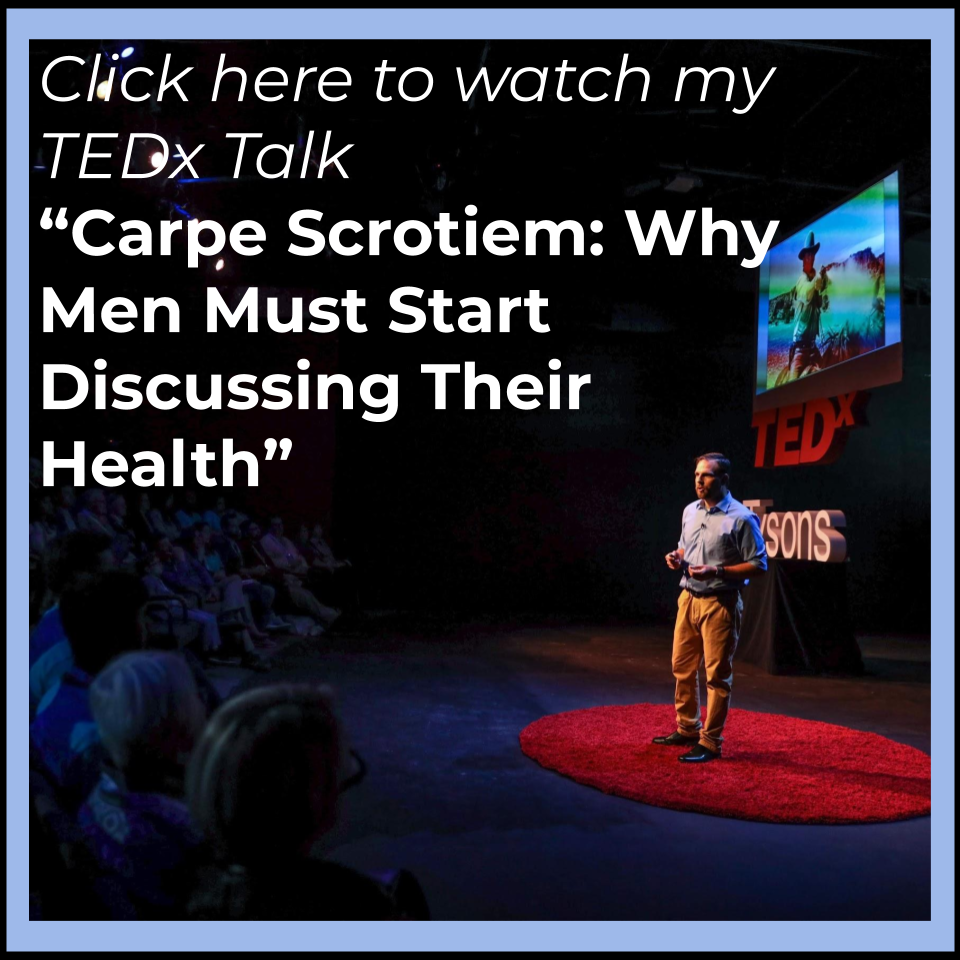 ABSOT is endorsed by the Laughter Arts and Sciences Foundation, a registered 501.c.3 charity. To make a tax-deductible contribution to help continue ABSOT's work with testicular cancer awareness and men's health, click the image below.
February 20, 2017