I Endured Nine Weeks of Chemo Therapy to Treat Testicular Cancer… and Today Is My Last Day
No written blog post today. The above vlog will speak for itself. Please give it a watch (it's only 2 minutes 30 seconds).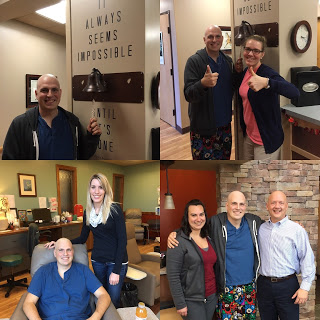 My chemo support team
(Clockwise from top left: Me ringing the bell, with Nurse Jenn,
with receptionists Clyde and Liz, and with Mal)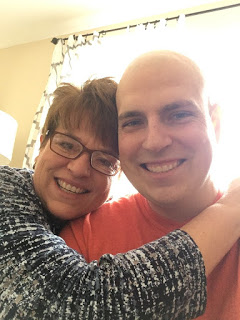 Mom and me
ABSOT is endorsed by the Laughter Arts and Sciences Foundation, a registered 501.c.3 charity. To make a tax-deductible contribution to help continue ABSOT's work with testicular cancer awareness and men's health, click the image below.