Dan Wheeler Helps to Support Others Facing Their Own Cancer Battle
Welcome to the Band of Ballers! In this series on ABSOT, I'm turning over control to some other ballsy testicular cancer survivors and patients who have inspired me with their work in advocacy and awareness during and after their diagnosis. This month's feature is all about Dan Wheeler, who supports cancer patients and survivors through the UCI Health Care Family Comprehensive Cancer Center's Cancer Support and Survivorship Services. Enjoy!
At the end of October 2018, for the first time in my 44 years of life, I was feeling complete and on track. I had just left Parkfield, CA after a weekend of pig hunting with some very good friends of mine. It seemed through most of my younger years I had trouble finding a connection with others. Spiritually and mentally, I suffered. I think what made this more difficult than anything, is for those that knew me, they never knew. It was an internal tug of war always medicated with the busyness of my life – work, marriage, raising kids, you name it. If it could keep me from working on me, I was all about it.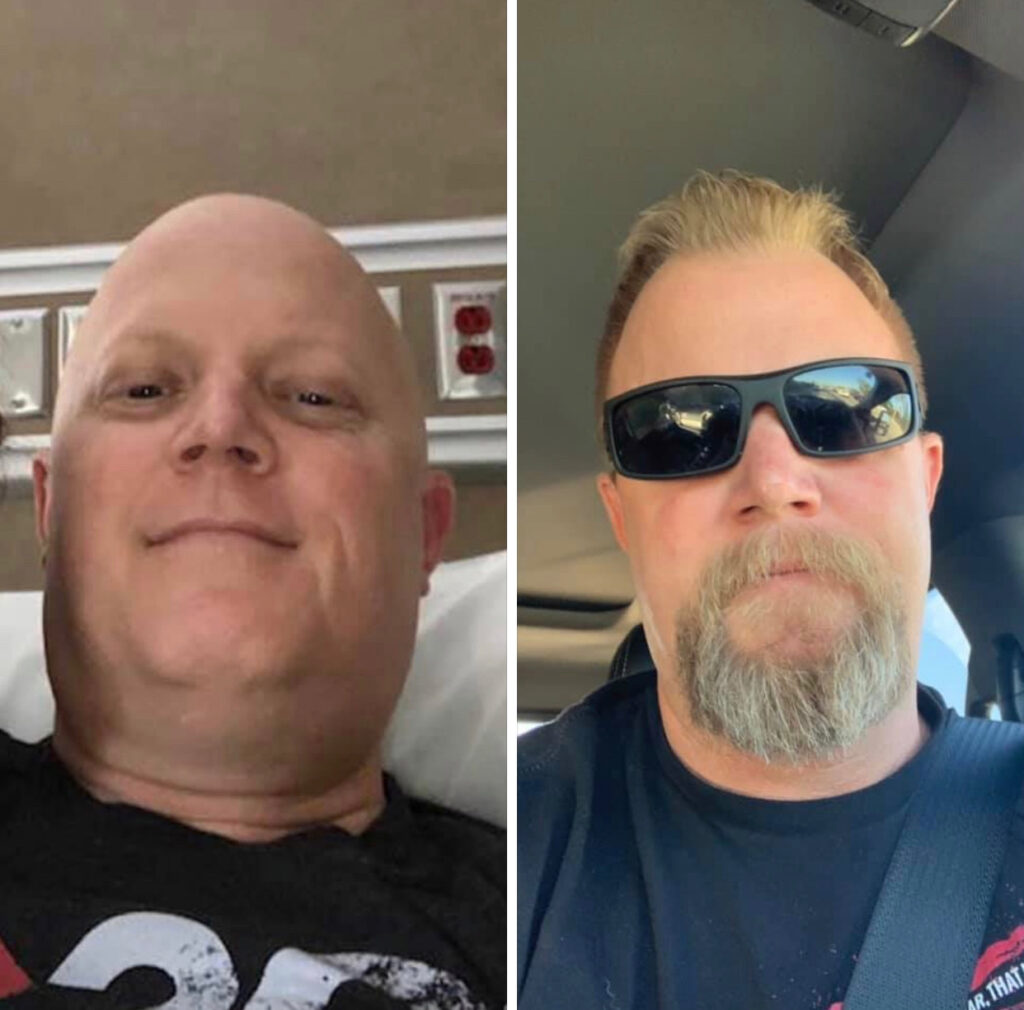 But somehow in the last few years, I managed to find a connection to something bigger than myself, and it worked. I was finally feeling OK being me and finally having some serenity… instead of mistaking it for boredom. Life was good.
But this moment would come to an abrupt end shortly.
As I returned home from my trip up north, I got home and took my normal after-hunting shower. These always seemed to be a little better shower than the normal slam dunk most us guys take. As I decided to give the boys downstairs a little scrub I felt a "little marble" on lefty. I didn't really think too much of it. I even told my wife, Gina… hoping she might want to take a look. She felt the same way – probably no big deal. Of course, I like when people agree with me, so like the guy I am….I did nothing.
Then a few weeks went by. The "little marble" wasn't so little anymore. Now it had my attention, and my wife's as well.
So Gina and I both decided to reach back out to the urologist that did my vasectomy a few years prior. Dr. Louie was able to get me in right away and said, "Well, could be water, could be a cyst, or could be cancer. I have an ultrasound lined up for 4 o'clock today. At this point, I still didn't think much of it."
Cancer… yeah, right! Let me go get this thing done.
So I made my way over, let the guy run some cold gel over my jewels and left. As I was walking out to the parking lot, I was thinking what an uncomfortable moment that was. Really weird actually.
Kind of laughing about it when my cell phone rang. It was Dr. Louie and he said, "Dan, you have testicular cancer." My heart felt like it became my third nut. I hadn't even made it back to my truck yet.
Every ounce of life progress didn't seem to matter that moment. All I could think about was – how bad is it? Am I OK? Am I going to die? How do I even have this conversation with my 3 kids and wife?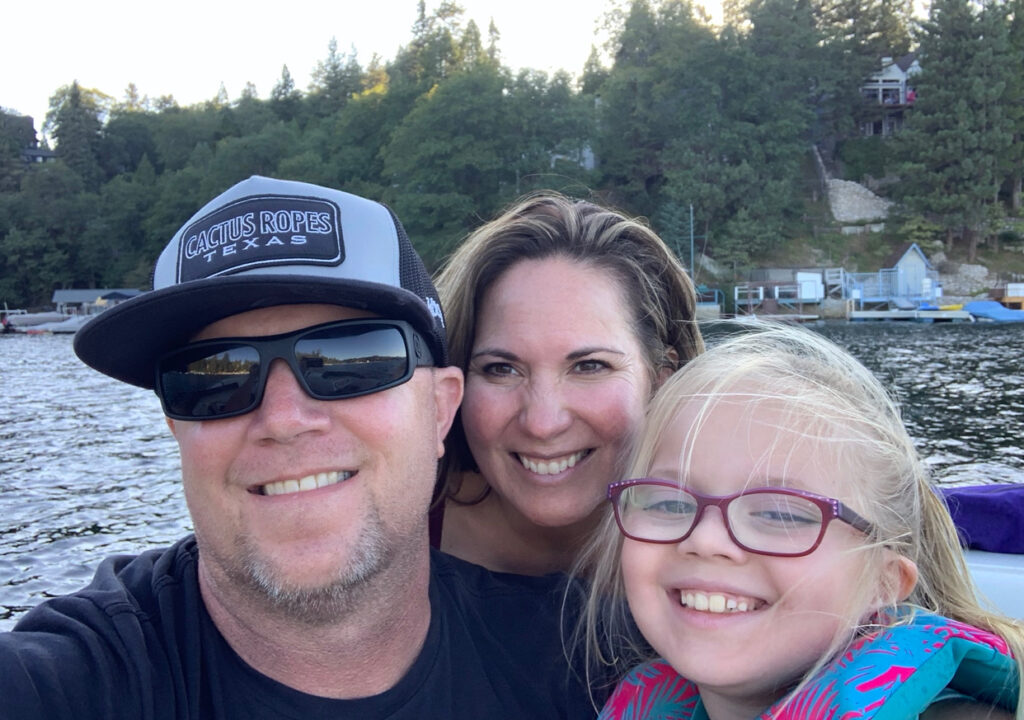 The tailspin was coming back – the one I had worked so hard for years and years to get out of. Fear was taking over. I had little information, other than that I had cancer and I was scheduled to have my left nut removed in a few days. What the hell just happened to me?
A few weeks after my orchidotomy, I was referred to Oncology at UC Irvine Medical Center.
I was put in touch with their top oncology doctor named Dr. John Fruehauf. Dr. Fruehauf was kind of an old (and odd) soul. Not really a guy I connected well with, but had explained to Gina and I what we were facing. He told us that I was a very fortunate individual. Although I had Stage 2C cancer, miraculously, I had no lymph node infection of metastasis of any sort. All I needed to do was chemotherapy treatments. Now to most people outside of oncology, this probably doesn't feel too fortunate. But to us TC guys, maybe we later find out, this is actually a gift outside of surveillance. He let me know that at the start of January 2019, I would start my chemo journey – 4 X EP.
I will never forget my first day of chemotherapy. Boy, was I scared. Like most cancer patients I didn't know what to expect or what I was going to feel like, all I knew was what I saw and what other cancer patients have told me…it sucks. I actually got through the first week and laughed. Internally, I was really saying to myself, what is all the fuss about? This was nothing. A workout nut, I continued with my gym activities as if nothing was even happening to me. I drove from Los Angeles to Tucson. We bought a puppy… no big deal.
As I returned home from Tucson, I remember wiping a spot of yogurt off my goatee and I had a handful of hair.
It was finally happening. My hair was falling out and the reality hit that my health was starting to change.
As weeks two and three of treatment came and went, I began to lose a lot of weight and became very fatigued. At some point the struggle started with making it all day and working was a thing of the past. The gym was a place I simply drove by and walking to get the mail was scary, because I wasn't sure I would make it back to the house. I was really ill. At one point I called oncology, and I said I wasn't coming back. Shortly after that, I felt so bad I told my wife you can't feel this way and be alive.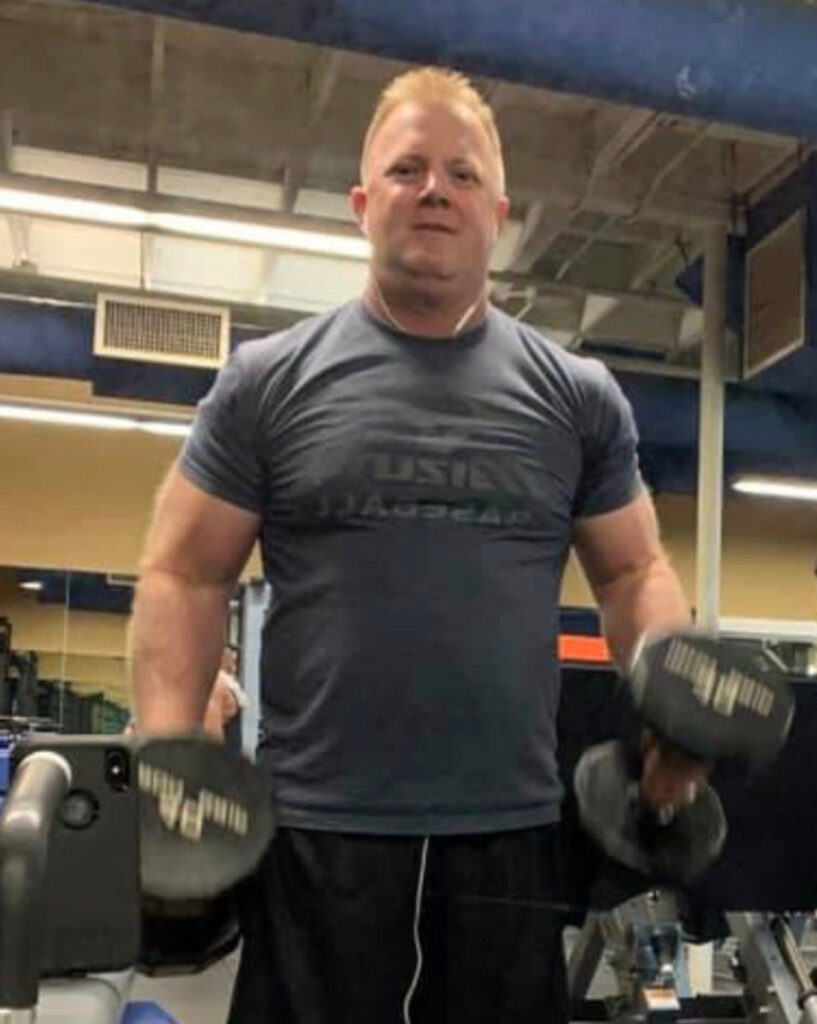 She rushed me to the ER, only to find out my red blood cell count was so low that I might not be leaving without a blood transfusion. The hospital reached out to oncology and Dr. Fruehauf got on the phone with me to explain that the transfusion would make me feel better, accompanied by shingles. He said, "Go home, feel like shit, but you will live."
I was at the height of a new low. Man, was I sick. I went back for my fourth and final week, at the request of my wife… only to find out they couldn't do the chemo, since my blood counts were too low. I was given a series of red and white blood cell booster injections through my abdomen over the next three days, to ensure I would make my final week of chemo.
I finally rang the bell on April 5, 2019. Finished, and life would be back to normal soon.
Oops, not the case. The final week kicked the living shit out of me. Two weeks after finishing treatment, my hands and feet started killing me. I got a lesson on what the words "peripheral neuropathy" mean.
As the weeks wore on, the neuropathy got worse and my mental health took a major blow. All of the sudden I was suffering from PTSD. I was a freakin' basket case. I could hardly move, was fatigued I couldn't get going, and I looked like I just walked out of a fire. All I wanted was my old life back. Hell, I would even take the one back prior to finding myself. I was suffering like I never suffered before and I thought, "God, OK, I've been nice… What the fuck are you trying to teach or show me".
Shortly after my post chemo oncology visit with Dr. Fruehauf, the triage nurse told me about a cancer survivorship program that was going to be starting at UC Irvine. She told me the program would be run by Dr. Paul Coluzzi. With all my struggle, this might be a good start. My appointment was on a Wednesday at 9 am. I was so depressed and beat up, I almost missed it. Fortunately, I have a wonderful wife (that was tired of my complaining,) and she more or less made me go. And I'm glad she did.
Dr. Coluzzi and the survivorship program helped save my life.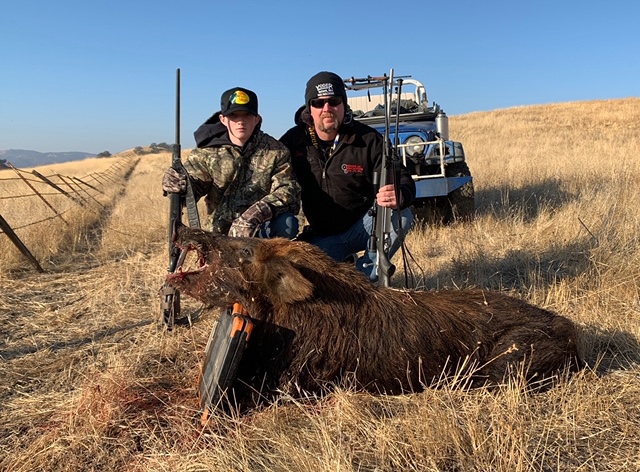 One of the most important things Dr. C has taught me is that "this is not forever. This is temporary. Be kind to yourself." This was the type of care and words I needed to hear. A way to focus back to my old self, while accepting a new self. A bond that has grown strong between Dr. Coluzzi and me – a trust that I can walk down and see other TC patients who are struggling and help.
The first time I visited, I will never forget.
I met a 28 yr old named Alec. The cancer had gone to his brain, his wife 8 months pregnant crying. This was a chance for me to share my experience with a young man not responding well to chemotherapy drugs. I give him a hand to hold, from a 150 pound suffering male Hispanic, to 210 pound recovering white male. It was an opportunity to be the hand God always needed and wanted me to be. The cancer survivorship program saved my life and later I found out I was their first patient in the program, and continue to be very involved to this day.
Months later as I wait for my car at valet, I recalled that question…"God, what the fuck are you trying to teach and show me." After helping a few people, I had my answer. Maybe all the pain and suffering was a gift to pass on to others. Maybe in the midst of something as horrible as cancer, we can find some good in all of it. What have I gained? Empathy and compassion for my fellow human beings… a gift that I hope to pass on.
Be sure to connect with Dan by visiting him at
facebook.com/dan.wheeler.90813, Instagram.com/Wheelermachineryinc , or Email sales@wheelermachinery.com . Until next time, Carpe Scrotiem!
Know someone (or even yourself!) who is supporting TC awareness and would be willing to share their story? Drop their name, contact, and why they should be featured into this Google Form and I'll reach out to them and/or you!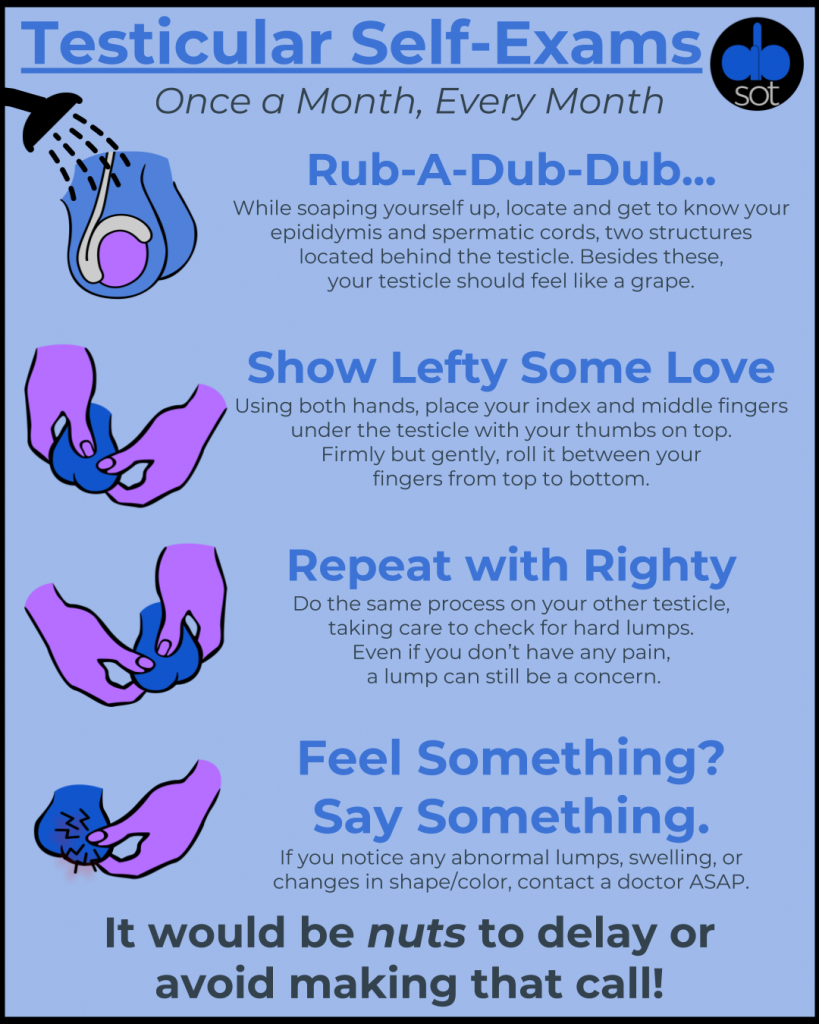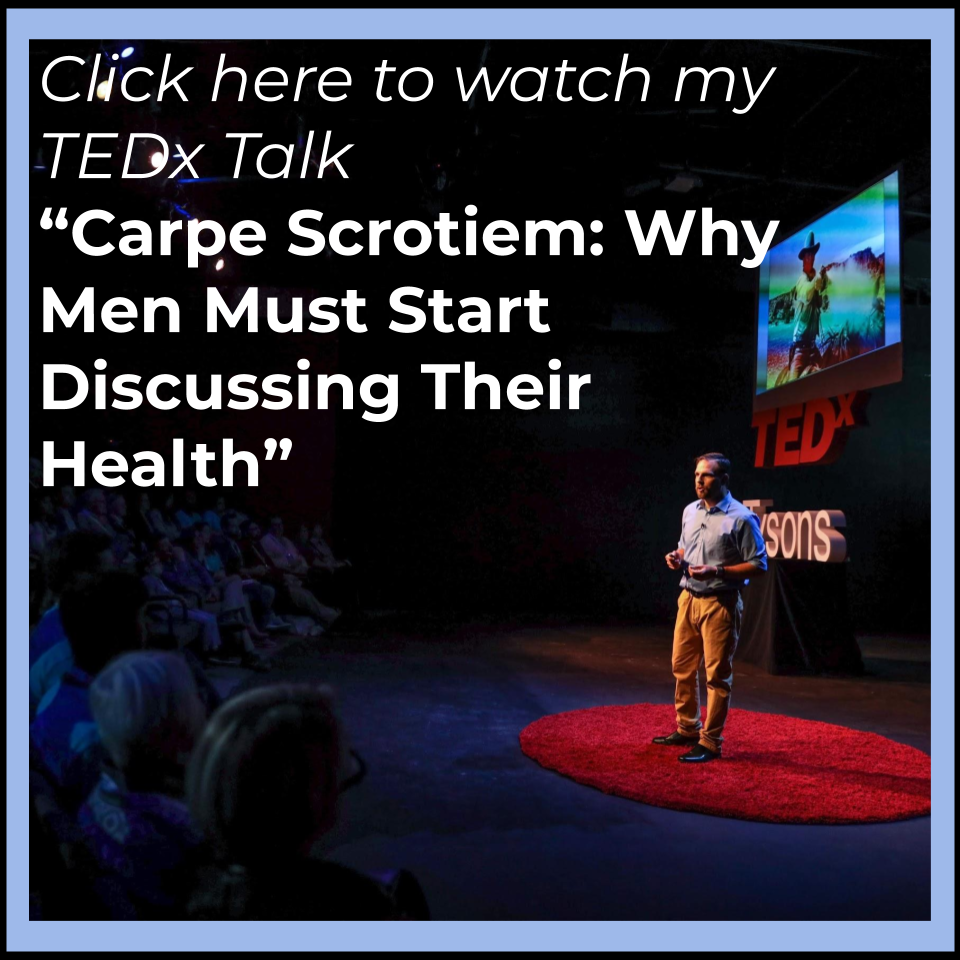 ABSOT is endorsed by the Laughter Arts and Sciences Foundation, a registered 501.c.3 charity. To make a tax-deductible contribution to help continue ABSOT's work with testicular cancer awareness and men's health, click the image below.
July 15, 2020