Jarett Andretti, the President of Andretti Motorsports, Champions Regular Checks and Early Detection for Colon Cancer
Jarett Andretti is a third generation racing driver. Along with his late father, John Andretti, he started a race team with the Andretti Autosport family, called Andretti Motorsports. Over the last three years, they've grown Andretti Motorsport from a dirt track Sprint team, to a champion GT4 Sprint X and Sprint team. They are currently in our first season of LMP3 Racing in the IMSA Prototype Challenge.
Recently, they've waved the green flag on a new race: the #CheckIt4Andretti campaign to spread the importance of colorectal cancer screenings. I took to the track to chat with Jarett to learn more about his efforts to drive out colon cancer (and try my hand at some racing puns). 
ABSOT: Let's start our engines. As a member of a well-known racing family, a sport that is very male-focused, what message do you want to share with men about the importance of openly and honestly taking care of and talking about their health?
Jarret Andretti: Cancer doesn't discriminate. It doesn't care how old you are, how fit you may be, or what your current plans are. My dad was diagnosed with stage III colon cancer in 2017 after undergoing a routine colonoscopy. He'd had no symptoms of any kind and was generally very fit and active. That's the thing about cancer— it can surprise and devastate you. The best thing you can do for yourself and your loved ones is getting preventative cancer screening tests, like a colonoscopy, as soon as possible.
ABSOT: It's often taboo to speak about cancer, what brought the Andretti family to create #CheckIt4Andretti and what has personally motivated you to get checked?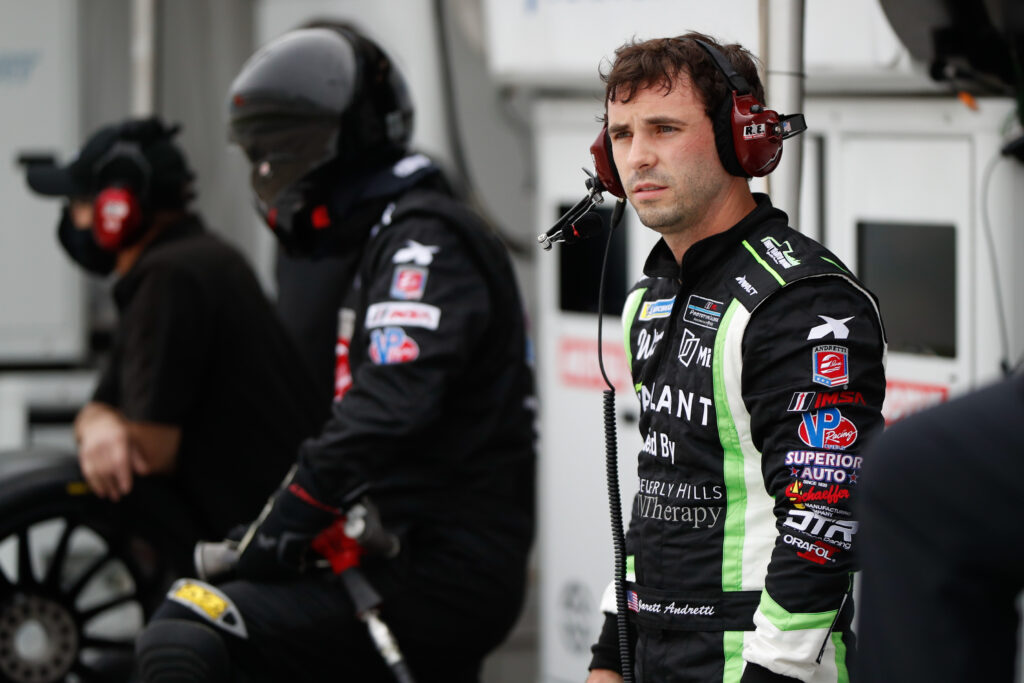 JA: Dad was extremely motivated to prevent what happened to him from happening to other people and he has been successful thus far, even within our family. Shortly after dad was diagnosed, he encouraged family members such as his cousin Michael to get a colonoscopy. His sister Mary Jo also underwent preventative screening at 42 and they found pre-cancerous polyps—if she had waited until she was 50, she would have been in big trouble. Screenings don't need to be taboo topic, people should have open and honest conversations about cancer and encourage others to get checked and support those who are battling it.
I went to get checked due to my family history and the fact of the matter is people younger and younger are getting cancer and I wanted the peace of mind that I was clear.
ABSOT: Can you explain how the foundation helps Americans cross the finish line and remove any logistical hoops that prevent care?
JA: We are evaluating the best way to accomplish this, whether it's through a grant-based program or partnering with a healthcare system. The goal is to reduce or totally eliminate the hurdles for people that are under-insured, can't afford their deductible or are at high risk and too young to get covered under insurance. Once we have determined the best way to accomplish this, we will be sure to share!
ABSOT: Let's take a pit stop here. With such a recognizable name, can you tell me about the supporters who have helped uplift this campaign and shared its message?
JA: We are fortunate to have so many great people helping us out with the #CheckIt4Andretti campaign and foundation. Most notable has been the recent partnership with UHSM (Unite Health Share Ministries). They have launched an amazing fundraising campaign for #CheckIt4Andretti and have made it possible for us to spread the word on cancer prevention—especially during March, National Colorectal Cancer Awareness Month.
ABSOT: In honor of Colorectal Cancer Awareness Month, what are the next steps readers can do to remain proactive and not just wave the checkered flag on their health?
JA: I tell this to everyone: DON'T WAIT! The average age for most people to get their first colonoscopy is 50 years old. Some are even advised to get one at age 45. I'd like to see more and more people getting preventive screenings at the age 40. It can never be too early, but it can be too late.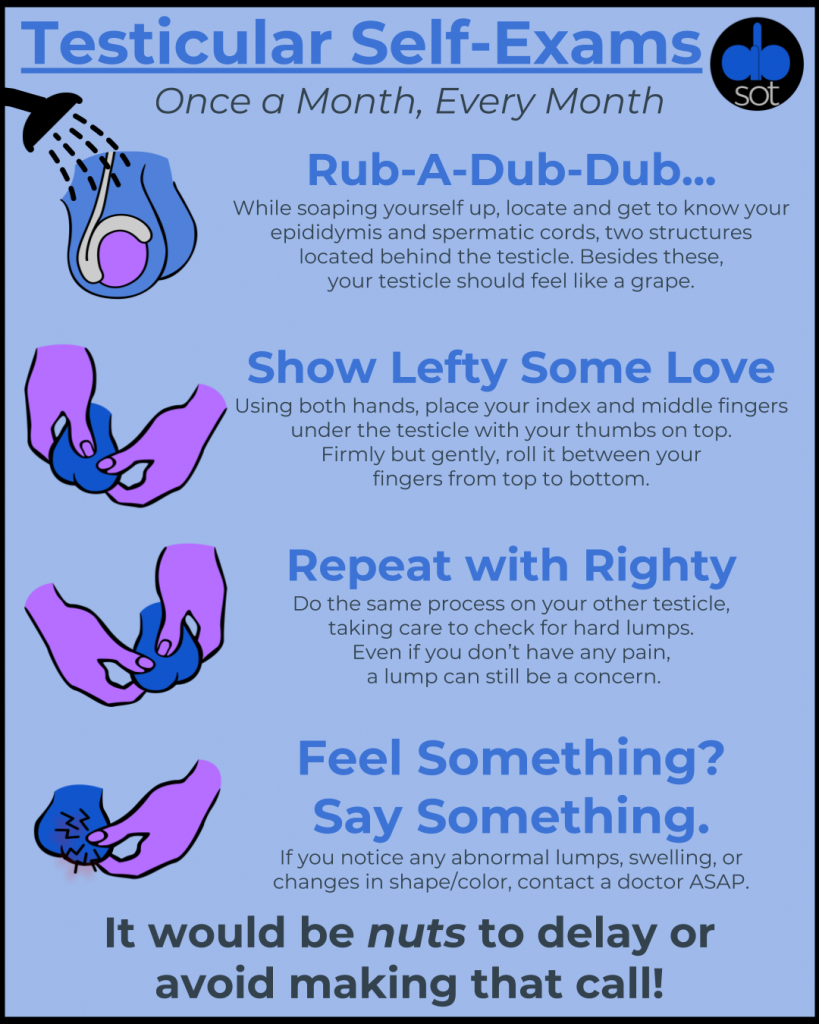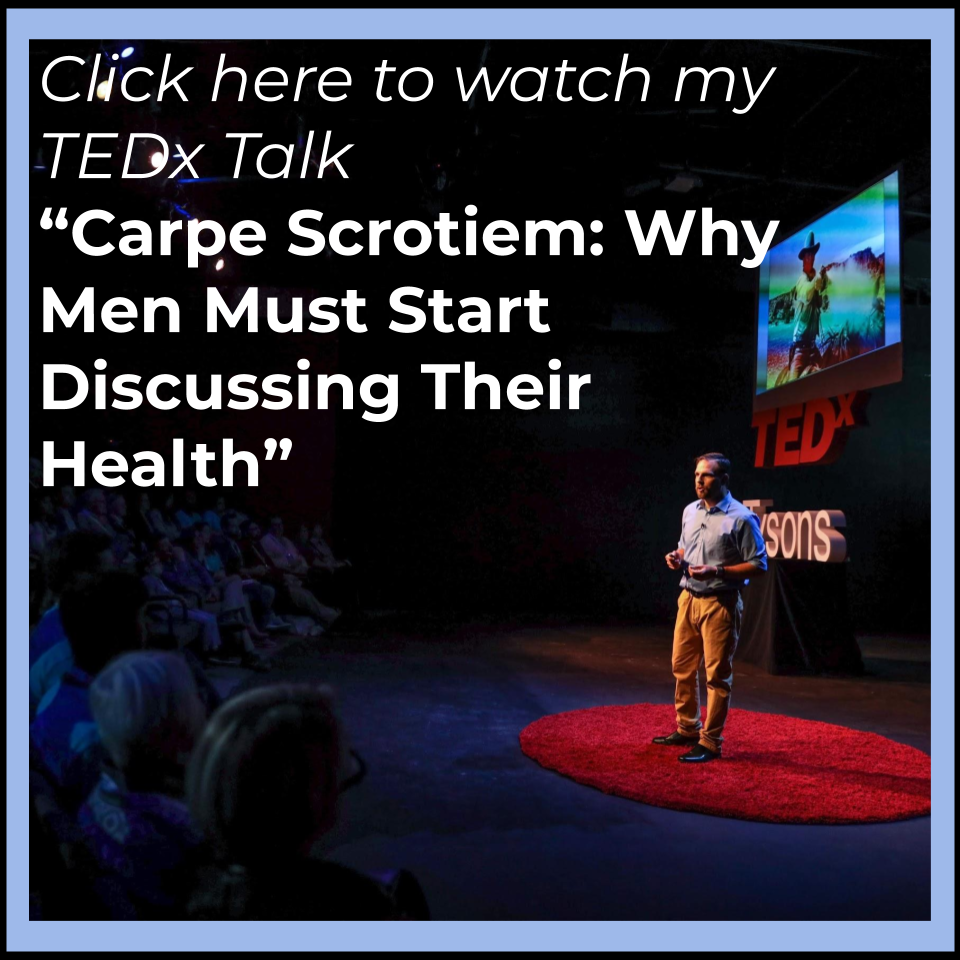 ABSOT is endorsed by the Laughter Arts and Sciences Foundation, a registered 501.c.3 charity. To make a tax-deductible contribution to help continue ABSOT's work with testicular cancer awareness and men's health, click the image below.
March 21, 2021